Life Through the Prism of a Book
Do some armchair traveling this summer.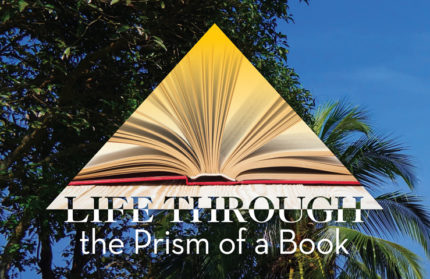 The "What If" of every life is who would I be if I'd lived somewhere else? We are who we've become because of where we live—we make friends, take jobs, create personal maps and short-cuts. We grow settled in this landscape through the stories that have grown up there. Yet many of us yearn for adventures, so we dream of another life through the prism of a book and say, "What if, yes, why not, what if …." These half dozen books—best sellers, Sierra Club picks, Pulitzer Prize winners—will take you on trails, though the landscape, and on journeys to the South Seas, 50 islands, the early 19th-century American West and Tinker Creek, Virginia, all from the comfort of your home.
In the South Seas
by Robert Louis Stevenson
In 1888, his health troubled and believing himself to be played out as a writer, Stevenson—known for Treasure Island, Kidnapped and many more—traveled to the South Seas hoping for renewal. He dreamed of a spot where he could "learn to address readers from the uttermost parts of the sea." In Samoa, he observed everything, opened himself to others and listened to their stories. He met a man marooned by a whaler, cheerful chiefs, deposed chiefs, men of "weight and fame," and dignified cannibals. Stevenson became happy and died at age 44.
Pocket Atlas of Remote Islands
by Judith Schalansky
Schalansky's conceit is that we're incurably curious and that within each of us prowls the explorer we might have become had not the routine of life ensnared us. This design-award- winner and bestseller takes us to 50 islands we'll probably never visit. In fact, the subtitle is Fifty Islands I Have Not Visited and Never Will.
But we get maps and the islands' stories— Schalansky understands their seductive nature. How do you, seated beneath your reading lamp, imagine Bear Island or Brava, Ascension and Possession and Pingelap? We've heard of Pitcairn, the final stop of the Bounty's mutineers, but what happened on Christmas Island and Robinson Crusoe Island? The remote islands in this book beckon us, as all mysteries do, to let go of tedium and enter realms where we don't know the shape of the land or what may greet us on the shores.
Home Ground: A Guide to The American Landscape
by Barry Lopez and Debra Gwartney
Naming a surface gives it pur- pose and creates associations to itself. The authors have assem- bled a list of over a thousand terms by which we name geo- logic formations and natural boundaries, all the vessels that contain and carry water, the facets of dunes and glaciers. Would you know a choke point if you saw it? Or a foot wall, batture, bight, dead ice, parabolic dune or witness tree? Here, each entry is composed by 45 American novelists and poets: Gretel Ehrlich, Charles Frazier, Barbara Kingsolver, Jon Krakauer and many others. Dip into this book, which has been called a masterpiece, and set it aside. Each time you return, you'll leave with your vision modified to see wonders.
I Should Be Extremely Happy in Your Company
by Brian Hall
Hall's novel—which takes its title from Lewis's invitation to Clark to join him on the journey—shows us the lives of the famous explorers and others of the Corps of Discovery involved in the expedition to the Pacific Ocean. Hall keeps to historical accuracy but gives us the sense of wonder the explorers felt encountering 2,000 miles of wild country. Meri- wether Lewis anchors the book—only 29 at the start in 1804 (the trip concluded in 1806), supremely competent, a superb naturalist, brave in an utterly offhand way. Hall depicts Lewis at his end in 1809, terribly depressed and calling out Clark's name. Sadly, his dearest friend was now hundreds of miles away. But Hall also gives us Lewis's first view of the Rockies, which reads like every fever dream of discovery we wish we'd made—a vision of the purest exhilaration.
On Trails: An Exploration
by Robert Moor
When you cut  across  the  park  to shorten your walk, you create a path. When you note where deer keep to the wood line to hide their silhouette from predators, you've detected a trail. Moor's journey on the  Appalachian  Trail  caused  him to think about the organizing principle of trails, how "each [trail] is building upon the next, becoming more complex and larger, down to highway systems and the internet."*
A Best Book of the Year and National Outdoor Book award winner by an author who is compared to Jared Diamond and Annie Dillard, this book is about walking and meditation. What lines have you left behind in your passage through the world?
Pilgrim at Tinker Creek
by Annie Dillard
There's no need to journey to the ends of the earth to experience awe. Dillard tells us all we need to do is find some forgotten place where animals might travel or gather, and then open our eyes. She began tracking her encounters along Tinker Creek in Virginia when she was 25. She kept notebooks of what she witnessed during the day and read at night. From those experiences, she described how the workings of nature could be found every- where, anywhere. All you need to do is pay attention. Tinker Creek won the 1975 Pulitzer Prize, and has not merely aged but grown in stature and beauty.
Find the Wellington Square Bookshop on Facebook, Instagram and Twitter. The Bookshop hosts a café, weekly story times on Tuesdays for children (ages 1–5), monthly fiction and nonfiction book clubs, author events with book signings and an Avid Reader podcast available on Podomatic. 549 Wel- lington Square, Eagleview Town Center, Exton. WellingtonSquareBooks.com.
*From an interview with David Graver.
back to top