Good to Know / November 2018
Just a few things we'd thought you'd like to know this month.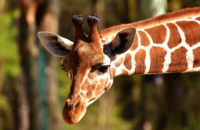 Low-key Zoo
Is the zoo too overwhelming for your child? Elmwood Park Zoo recently became the world's first zoo registered as a Certified Autism Center. Parents with kids on the spectrum can get a head start with Early Access Mornings to avoid noisy crowds. The zoo also has sensory backpacks with special guides to attractions, noise-canceling headphones, fidget aids and more. For a break, head for the designated quiet space across from the prairie dogs. ElmwoodParkZoo.org.
Snap
Ever wonder why we wish on the wishbone? The tradition dates back to the ancient Etruscans, who believed birds were oracles that could predict the future and that their preserved bones had mysterious powers to grant wishes. Later, the Romans carried on the tradition. Legend has it that demand for these bones was so high, they had to be broken in half. And when the custom came to America, breaking the wishbone and wishing became a family tradition at Thanksgiving dinner.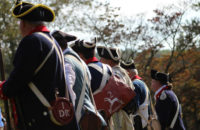 Living History
Travel back in time to celebrate Brandywine Patriot's Day on November 24 as living history demos and musket drills bring the Revolutionary War to life. Tour George Washington's headquarters and a farmhouse plundered by British soldiers, or watch as the blacksmith shapes fiery orange metal into old-fashioned tools. Fun for adults and children alike. 1491 Baltimore Pk., Chadds Ford. BrandyWineBattleField.org.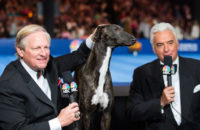 Doggy TV
Give thanks for man's best friend. Check out 190 breeds showing off agility and search and rescue skills, plus therapy dogs at the National Dog Show, November 17 and 18. See champion dogs up close and meet their owners on site, or snuggle with your pet and watch the show broadcast on TV on Thanksgiving Day. But make sure your best friend doesn't get jealous—toss 'em an extra treat! Greater Phila. Expo Center, Oaks. NationalDogShow.com.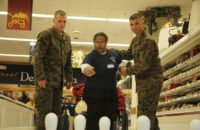 Spare Turkey
Want some new fun with your turkey this year? And you don't even have to cook it! Try Frozen Turkey Bowling. Created in a West Coast grocery store, this twist on the classic uses a frozen turkey as the ball and bottles for pins. A lane made of ice or painter's plastic coated in soap gets the ball rolling. Impress your family with "the gobbler," three strikes in a row, instead of an embarrassing gutterball, aka "the butterball."
back to top