Good to Know / October 2018
Just a few things we'd thought you'd like to know this month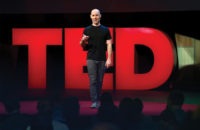 Option A
Meet a bestselling author, podcast host and top-rated Wharton professor at an Evening with Adam Grant. Grant's #1 New York Times bestseller, Option B, co-written with Sheryl Sandberg, explores facing adversity and building resilience. Grant's TED podcast, WorkLife, takes you inside unusual workplaces to discover the keys to better work. Get inspired and energized by the author of Originals and Give and Take. Goodhart Hall, Bryn Mawr College. Oct. 4, 7:30 p.m, $35+, with options for a meet-and-greet.
MainLineSchoolNight.org
Got Sarcasm?
Another ghost costume for Halloween? How original! National Sarcastic Month begins October 1, so get ready for a holiday that celebrates the art of irony and snark. Spread the word and sharpen your wit by joking with friends and family, then share your zingers on social media with #SarcasticAwarenessMonth. Who says that sarcasm is the lowest form of wit? Certainly not those who call it the bastard stepchild of irony or nature's defense against stupid.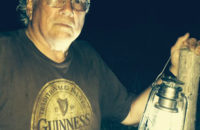 Bring Your Ghosties
Like spooky stories? On a dark October night, join ghost expert and author Charles J. Adams III for his talk on local lore and legends. As a featured paranormal expert on the History Channel, A&E and The Learning Channel, Adams is famous for his terrifying tales and ghost tours of PA. Have a haunted night! Owen J. Roberts Middle School, 881 Ridge Rd., Pottstown. Oct. 16. 7 p.m. $29. ChesterCountyNightSchool.org.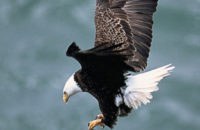 Eagle Etiquette
The eagles are making a comeback! No, not the football team—our national bird. The number of bald eagle nests in PA has skyrocketed from three in 1980 to over 300 in 2018. These majestic birds like to hang out around bodies of water and surrounding forests. So if you happen to spot one, watch with binoculars from at least 1000 feet away and be quiet. Remember the number one rule of eagle etiquette 101—respect the nest. More nest etiquette at PGC.pa.gov.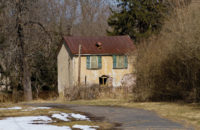 Ghost Town Tours
Ever been to a ghost town? Frick's Lock, PA is open for business, just in time for Halloween. Whether you're a ghost hunter, thrill seeker or just a curious local, this abandoned village has plenty to offer. History buffs can check out restored buildings dating back to the early 1800s, including a family farm and houses for canal workers. Tours are on the second and fourth Saturdays, June through October. Schedule yours at SchuylkillRiver.org.
back to top