Good to Know / February
Just a few things we'd thought you'd like to know this month.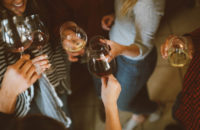 Be My ... Galentine
Though its roots may be in Parks and Recreation, Galentine's Day moved from sitcom to reality and is now a fun tradition for many, um, gals. Each year on February 13—yes, the day before—women meet up to celebrate the joys of female friendship. So, ladies, group text your besties, do drinks and toast one another as you share why you value these gals. A perfect way to remind the women in your life that they're loved!
Tell a Tale
Celebrate the special magic of fairy tales on February 26, National Fairy Tale Day, by spending time storytelling with your family. Fairy tales, once known as myths or legends told by traveling storytellers, are now sweet stories beloved by children of all ages. Mark your calendar to cozy up under your fluffiest blanket with your kids to read your favorites, their favorites or make up your own new tales and do some family bonding! More at NationalDayCalendar.com.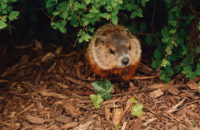 Spring is Coming
While Punxsutawney Phil may be the most popular weather predicting groundhog, he's certainly not alone. There's Buckeye Chuck, Ohio's official groundhog rep since 1979, Thistle the Whistlepig of Ohio, the youngest of the lot who made her first prediction at 8 months old, and General Beauregard, who boasts a 94% accuracy rating and two honorary doctorates. One thing they all share—they'll crawl out of their burrows to give their best prediction for when spring will arrive!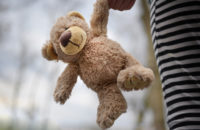 Giving Back ... with Bears
This Valentine's day, give double the love by shopping with Bears for Humanity. When you buy a teddy bear for your sweetheart, Bears for Humanity also donates a bear to a child in need through their partnerships with several charities. You can send extra love by writing a personalized message along with your donation bear. A perfect way to have a warmer and fuzzier Valentine's Day. BearsForHumanity.com.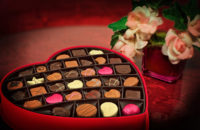 Valentine Notes
Looking for a new way to say "I love you" this Valentine's Day? Send your significant other a Singing Valentine delivered by the Mainliner's Chorus, an award-winning a cappella group. Your unsuspecting sweetheart will be surprised and serenaded by one of the Mainliners Quartets delivering two love songs, a rose, personalized card and heart-shaped box of chocolate. Make it memorable, and say it with a song. $60–$85. More details at Mainliners.org.
back to top