Good to Know / January 2019
Just a few things we'd thought you'd like to know this month.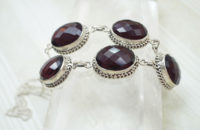 Happy Birthstone
The New Year means a new round of birthdays. If you're struggling with gift ideas after the holidays, birthstone jewelry is a perfectly personalized gift. January's birthstone is garnet—symbolizing passion, friendship and loyalty—and it comes in a rainbow of hues for every type of person. The rarest type is tsavorite, an intense green like emerald. Head to your local independent jeweler — like Sunset Hill Jewelers to find antique and custom birthstone jewelry. 23 N. High St., West Chester. 610-692-0374; SunsetHillJewelers.com.
Kind Calendar
Put away the Advent Calendar and start 2019 with a new tradition. Make your own Kindness Calendar! Each day in January, make a small act of kindness one of your daily goals. You can shovel snow for your neighbors, feed the birds and check up on a friend. Or help a stranger in need for National Blood Donor Month. Help make the world a better place with one small act of kindness at a time. More suggestions at
MakeTodayHappy.co.uk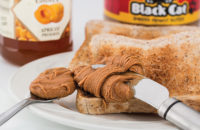 Peanut Butter and Elvis
Elvis impersonators have copied the King of Rock 'n' Roll for decades, but now it's time to celebrate the original on January 8, Elvis Presley's birthday. Elvis would have been 84 years young this year. Honor the music legend by making an Elvis sandwich, aka "The Elvis"—peanut butter, banana and bacon with a honey drizzle. Bacon and honey are optional, while bananas can be sliced or mashed. The King himself preferred caramelized bananas, bacon and grilled Hawaiian bread.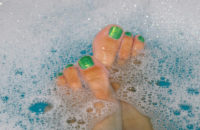 Splish Splash
There's nothing like a luxurious bath to banish the winter chill. Schedule some well-deserved self-care for Bubble Bath Day on January 8. We know the holiday bustle was stressful, so light some candles, put on your favorite tunes and pour the bubbly. But don't stop at just champagne for bubbly—treat yourself to bath bombs, bubble bars, lotions, and lip and body scrubs from Fizzy Bath Bombs. 175 Westbrook Dr. Ste. 112, Honey Brook. 610-273-1906; FizzyBathBombs.com.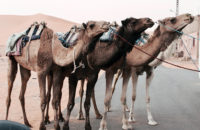 We Three Kings
Ever wonder why there are 12 days of Christmas? Hint—for the 12th  day of Christmas we got gold, frankincense and myrrh. Three Kings' Day, aka Epiphany, is on January 6. Christians around the world feast to celebrate the Wise Men. And the feast wouldn't be complete without King's Bread—crown shaped bread baked with candied fruit and a baby Jesus figurine inside. Finds the figurine in your slice, and you host the next dinner!
back to top