Good to Know / December 2018
Just a few things we'd thought you'd like to know this month.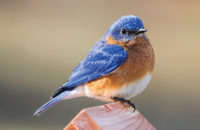 Podcast Country
We're big fans of podcasts here at County Lines Magazine. Easily digestible, on-demand audio shows are a great way to unwind. Which is why we're proud to announce our podcast series. Our first episode is "The Bluebird Keeper," with the story of Ken Leister, a charming craftsman who specializes in building beautiful bluebird boxes, plus an interview with the story's writer Blake Goll, from Willistown Conservation Trust. The same content you love, now in audio format. Thanks for listening!
Holiday Lights
'Tis the season for cheerful, colorful light displays in the winter chill—but these aren't the holiday lights we're talking about. Brighten up your winter with National Flashlight Day. It's the same day as winter solstice—the shortest day and longest night of the year on December 21. Anyone with a cell phone flashlight can also enjoy this low maintenance holiday. Tell stories in the dark, make shadow puppets and camp indoors. Share the fun with #NationalFlashlightDay on social media.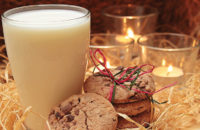 Milk and Cookies
Baking treats for Santa is a tasty Christmas tradition. But Santa wasn't the first to receive Yuletide offerings—it dates back to Norse mythology. Late December to January, ancient Germanic people celebrated their god Odin, who rode not a sleigh with reindeer, but an eight-legged horse named Sleipnir. Children would leave out horse food, and Odin would repay them with toys. Check out our recipes in Brandywine Table to make cookies for Santa, Odin … or Mom and Dad.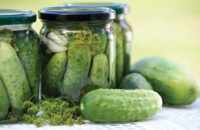 In a Pickle
Need a new Christmas tradition? Here's an odd one. Hang a pickle on your tree—no, not a real pickle. On Christmas Eve, display a pickle-shaped ornament while the kids are fast asleep. The first child to find it Christmas morning gets an extra gift or an omen of good fortune. And if you're craving real pickles, buy them homemade with locally sourced ingredients at PhilaDillphia Pickling Company. 208 Carter Dr. #13B, West Chester. 484-744-3147; PhilaDillphia.co.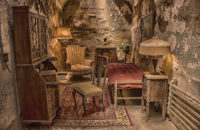 A Holiday in Philly
Where can you explore Al Capone's jail cell, discover the cave of the first doomsday cult, and throw a penny on a Founding Father's grave? In Philadelphia, of course. Get the scoop in Secret Philadelphia: A Guide to the Weird, Wonderful, and Obscure by Mary Dixon Lebeau. Use it to plan your next Philly daytrip. And it makes a great holiday gift for hometown fans, avid readers and history buffs. At your local independent bookstore.
back to top