Wilmington …& More Delaware Highlights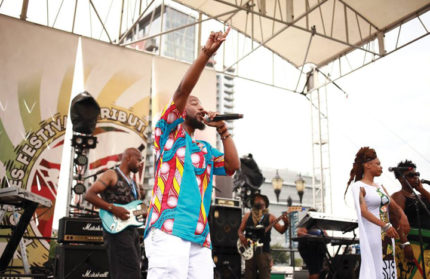 Next up is Delaware, the smallest and "First State" (first to ratify the Constitution). Our first stop is its largest city—Wilmington. With cultural attractions, an Art Loop, fun Riverfront, plus restaurants, brewpubs, theater row and tax-free shopping, it's a top tourist destination.
Summer Events Galore
Wilmington's summer calendar is packed with events and fun for the whole family. Head for the annual People's Festival tribute to Bob Marley, July 20, and the Delaware Burger Battle, August 24. Find more things to do in our annual summer preview, "In The Good Ole Summertime."
The Theater Scene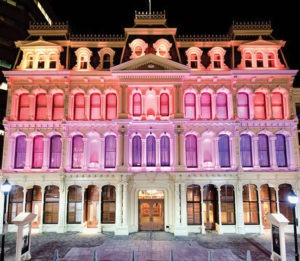 Theater lovers have plenty of entertainment options, too — The Grand Opera House, The Queen Wilmington, The Playhouse on Rodney Square, Delaware Theatre Company, Delaware Shakespeare. Check websites for performances. Concerts and live acts keep going through the summer.
TIP: Check out DE.CO—eight unique restaurant stalls and atrium bar set in the historic, art deco DuPont Building downtown. "A launch pad for chefs, a haven for eaters." DecoWilmington.com.
Museums for Every Taste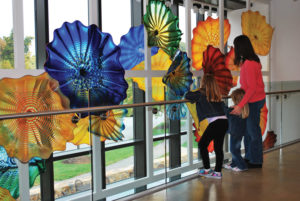 Yes, there's Winterthur, but the Delaware Art Museum is another must-see. Browse the world-class permanent collections—Pre-Raphaelites to contemporary pieces—and enjoy the sculpture garden and labyrinth on the grounds. Summer exhibits include "The Loper Tradition: Paintings by Edward Loper, Sr. and Edward Loper Jr.," through Aug. 4, and "Relational Undercurrents: Contemporary Art of the Caribbean Archipelago" through Sept. 8. Open Wed.–Sun. 2301 Kentmere Pkwy. DelArt.org.
Along the Riverfront (more on that later) museum lovers can visit
The Delaware Contemporary, 200 S. Madison St. DEContemporary.org, and The Delaware Children's Museum, 550 Justison St. DelawareChildrensMuseum.org, while nature lovers may opt for DuPont Environmental Education Center on the 212-acre Russell W. Peterson Urban Wildlife Refuge, home to bald eagles, dragonflies, turtles and more wildlife. 1400 Delmarva Ln. DuPontEEC.org.
Riverfront Wilmington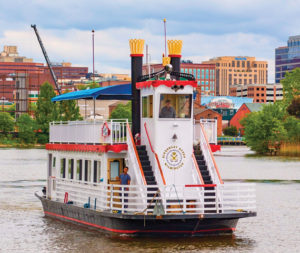 The Riverfront is a prime destination, especially in summer. Strolling, dining, drinking—all with a view of the Christina River. Along the 1.3-mile Riverwalk you'll find upscale and casual restaurants—seafood and not—plus plenty of patios for sipping drinks with umbrellas or not. Play mini-golf, catch the River Taxi, tour the tall ship Kalmar Nyckel, check out the options on the Riverboat Queen, or kick back at Constitution Yards beer garden for a brew and round of corn hole, giant jenga or axe throwing at the new Wilmo Axes.
Sports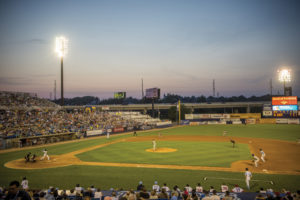 Sports fans will enjoy a trip to the Daniel S. Frawley Stadium, home to the Wilmington Blue Rocks, a top minor league baseball club with a full schedule of games this summer. Check website for schedule and special theme nights—Dog Days, Wet Your Whistle Wednesdays and more. 801 Shipyard Dr. BlueRocks.com/Stadium; DESports.org.
The newest addition to the sports scene is the 76ers' Fieldhouse, a 2500-seat arena and sports complex that's home to the Delaware Blue Coats, an NBA G-League pro basketball team and affiliate of the Philadelphia 76ers. The Blue Coats finished the season with a win (though 21-29 overall) in late March. Be on the lookout for them next year, along with their mascot, Coaty. 401 Garasches La. Bluecoats; GLeage.NBA.com.
TIP: Mix sports and museums at the Delaware Sports Museum and Hall of Fame in Frawley Stadium to see major sports figures from and beloved in Delaware. DeSports.org.
Family Fun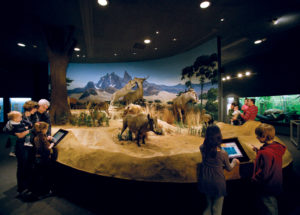 Discover another view of the natural world at the Delaware Museum of Natural History and observe science in action. See the state's only permanent dinosaur collection and the second largest birds eggs collection in North America. Summer's special exhibit, "Wicked Plants: The Exhibit," gives visitors a safe, hands-on experience with some of the world's most dangerous botanicals. Through Sept. 2. Open Mon.–Sun. Rt. 52, S. of Centreville, DE. DelMNH.org.
More accessible than the 42-acre Philadelphia Zoo, the 13 acres of the Brandy-
wine Zoo are set in lovely Brandywine Park. Enjoy Thursday storytimes, periodic animal shows, breakfasts with the zoo keepers and a Parrot Party on July 11. Daily 10 to 4. 1001 N. Park Dr. BrandywineZoo.org.
For a little history and a lot of fun for kids of all ages, take a ride on the Wilmington & Western Railroad on ten miles of tracks through beautiful scenery. Choose the Mt. Cuba Express (1½ hour roundtrip) or the Hockessin Flyer (2½ hour roundtrip) to see the sights and spend quality family time together. Better yet, book passage on the Fireworks Express on July 4. Themed excursions throughout the year—autumn leaves, Father's Day and the Princess Express.  2201 Newport Gap Pk. WWRR.com.
back to top