Why We Love Local Dining
Keep calm and dine local!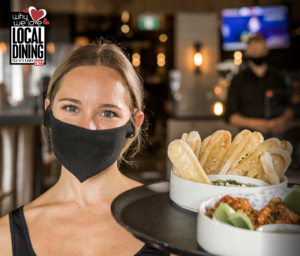 Each year we celebrate our "Best of the Best" picks for local dining. We review new restaurants that have joined our rich collection of dining options. We savor special culinary experiences of the past year and share what we've discovered.
But this past year was different. The word unprecedented doesn't capture the dramatic impact the pandemic has had on our local dining scene—the changing conditions, regulations and closings.
Yet our area restaurants have amazingly soldiered on pivoting, adapting, dealing.
So we've pivoted, too. Rather than our annual "Best of the Best" list, we're highlighting why we love our local dining scene, remembering what each place adds to our community.
We hope these early valentines to some of our favorites will remind you why we have to support the places where we gather to celebrate and share a meal with family and friends.
And so we urge you to make takeout a regular part of your life and to do what you can to make sure local dining survives and thrives once again.
Article Index
back to top