Who Will Protect the Environment?
Inspiring the Next Generation of Conservationists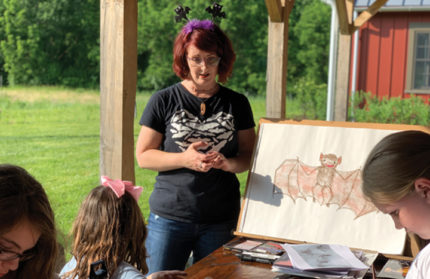 Hearing a child make a passionate argument for protecting a piece of land from development for the sake of clean water and wildlife conservation inspires great hope. That's what's happening with children who are participating in Rushton Nature Keepers, an environmental education program created and hosted by Willistown Conservation Trust in Newtown Square.
Now in its second year, the program's primary goal is to provide kids (ages 7–12) with opportunities to develop a meaningful relationship with nature. With a focus on shaping and empowering future conservationists while nurturing a spirit of discovery and wonder, the program's aim is to provide experiences that fuel a lifelong interest in safeguarding the environment.
Land Protection and Stewardship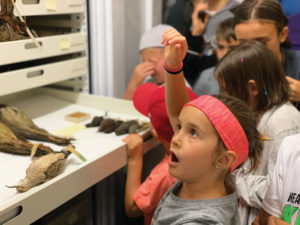 Monthly sessions explore four themes including birds and wildlife, sustainable farming, watersheds and healthy habitats. While each session covers one of the themes, the connection of all four to land protection and stewardship is the common thread.
Children participating in the program learn about the origins of the food we eat, the rewards that come from a season on the farm, and how nature and agriculture can flourish side by side.
Patty Neeb, parent of two participants, particularly enjoyed the farm. "You gave us a chance to be on a farm, which is something I think we all have a deep yearning for. There's empowerment that comes from understanding farming. It's a self-sustaining environment. Being able to produce your own food … there's power in that," she says.
Nature Keepers also develop science and observation skills while learning about bird conservation and stream ecology. With a focus on local conservation, the kids learn to recognize healthy habitats and understand how people can help create and preserve these important sanctuaries, starting with their own backyard. Each session allows time for reflection in a nature journal that gets stamped to document their progress.
In the final Nature Keepers session last year, the kids applied what they learned in an all-too-real-life scenario. Asked to defend the 86-acre Rushton Woods Preserve from a barrage of commercial development proposals, they used what they learned throughout the year.
In their presentations, they advocated for the birds that use the preserve during migration, the wildflowers that promote pollination of crops, and the forest that protects the watershed as they  opposed plans for 20 townhomes, conventionally farmed corn and soybean fields, and parking lots.
Expert Help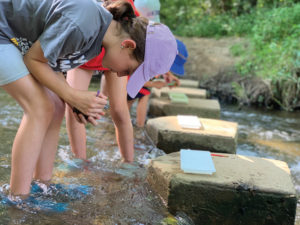 Rushton Nature Keepers has provided some extraordinary life experiences for the participants, including birding with experts from local bird clubs, searching for moths and other insects at night with a University of Delaware entomologist, meeting ornithologist and author Rob Bierregaard, drawing with professional illustrator Kate Garchinsky, and writing poetry with Villanova University professor and award-winning poet Cathy Staples.
But even more important than meeting and learning from experts (and even earning cool awards!), these budding conservationists also have the chance to dig into nature and exercise those important senses that are at the very core of being a kid—the sense of wonder, discovery, and imagination.
Willistown Conservation Trust's conserved land includes three nature preserves open to the public year round, free of charge. These preserves have scenic walking trails and abundant wildlife. Visit WCTrust.org/land/preserves for information, maps and directions and to learn more about their work.
For more information on Nature Keepers, visit http://bit.ly/KIDDOS.
Nature Keepers Learn a Lot
The four themes of Rushton Nature Keepers are directly connected with the primary mission of Willistown Conservation Trust land stewardship and land protection.
Birds and Wildlife are the global heartbeat. Birds connect people across continents with their awe-inspiring migrations and provide the charismatic face that compels people to protect habitat. Rushton Woods Preserve is a hub of bird conservation, boasting the region's premier bird banding station that attracts leaders in ornithology and inspires visitors to care about their avian neighbors.
Sustainable Farming is the way of the future and quite possibly the answer to feeding the world's growing population. By taking care of soils first and minimizing overall impact on the land, organic methods have proven to be just as productive, if not more, than conventional methods. Rushton Farm is a leading model of farming methods that create and enhance habitat for native wildlife and pollinators while growing food for the community.
Watersheds must be safeguarded through land conservation and sound environmental practices. A partnership with the Academy of Natural Sciences of Drexel University provides tools needed to monitor three protected local watersheds: the Ridley, Crum and Darby Creeks. We study all aspects of stream health including underwater insects that serve as indicators of water quality.
Healthy Habitat begins in your own backyard. The Trust has implemented small-scale habitat restoration projects over the years, which serve as demos for landowners interested in supporting healthy habitat. For example, native wildflower meadows have been established to support native pollinators, stream sides have been planted with native trees for erosion control, and native shrub habitats have been planted to support migratory birds.
back to top