Saving Land Saves Money
Preserving quality of place reaps economic benefits for Chester County.
They say money doesn't grow on trees. Perhaps not literally, but the parks, farms and forests of Chester County account for millions of dollars each year in savings, earnings and avoided costs.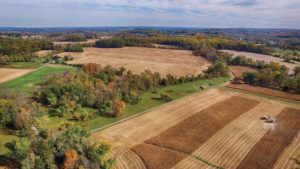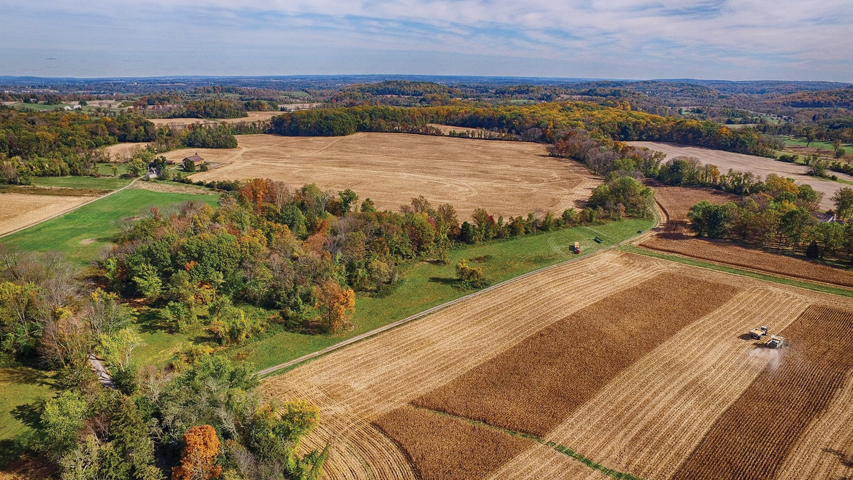 Exactly 30 years ago, Chester County became the first in the region to formally set aside funds for a rigorous open space preservation program through a $50 million bond referendum. Today, about 28.8% of land—that's 140,000 acres—has been preserved as protected open space in Chester County … more land than the area of Philadelphia!
More than just offering us scenic views, the County's open spaces are economic powerhouses. Preserved land contributes to our local economies and property values and helps us save on everything from health care to recreation. It improves the air we breathe and the water we drink, reducing the cost of providing these basic services. And protecting open space avoids the increased taxes that would be needed if the land were lost to development.
These benefits were documented in a new study, Return on Environment: The Economic Value of Protected Open Space in Chester County*, which was unveiled by the Chester County Commissioners during an Open Space Summit this past May.
Open Space and Higher Home Values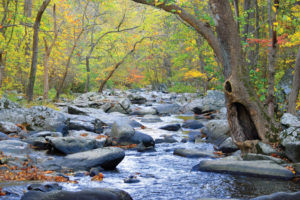 Home values in Chester County are a testament to residents' prioritizing quality of place. Homeowners are willing to pay a premium to live near parks, nature preserves and other protected open spaces. As a result, protected open space in Chester County adds to the value of its housing stock. Houses located within a half-mile of protected open space are worth $11,000 more, on average, than those farther away.
Homeowners near Natural Lands' ChesLen Preserve can attest to this boost in home value. The nearly 1,300-acre property in Newlin Township offers sweeping views of the Brandywine Valley along its many miles of public hiking trails. According to the Return on Environment study, homes within a half-mile of ChesLen are worth an additional $42,900 per home for a cumulative increase in market value of $12.4 million!
Open space adds $1.65 billion to the value of Chester County's housing stock.
Protected open space generates $27.4 million annually in property tax revenues because it boosts home values.
Mother Nature's Filter and Sponge
Chester County's open spaces aren't just beautiful, they're hard working. Our fields and forests help filter our water, clean our air, reduce flooding, slow stormwater and store carbon—every day, free of charge. If the County's protected open spaces were lost to development, we would need to spend millions of dollars every year to replicate the vital environmental services they provide.
Protected open spaces contribute $97 million in annual cost savings and economic gains through environmental services.
If the carbon currently stored in trees on protected open space were released into the air, it would cost $120 million to mitigate the increased emissions.
A Walk a Day …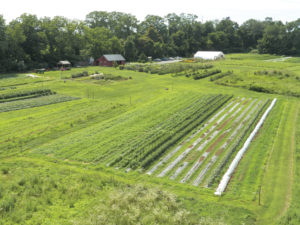 Chester County's protected open spaces invite exploration and enjoyment. They keep us fit, feeling good and out of the doctor's office. By helping us stay physically active, the County's trails, parks and playgrounds help lower the incidence of cardiovascular disease, diabetes, depression, certain cancers and obesity. What's more, if we had to pay for the recreational opportunities that local open spaces provide free of charge, we'd spend millions.
For example, the 106-acre Anson B. Nixon Park in Kennett Square is used by more than 170,000 visitors annually. They're drawn to the park's extensive walking trails, playground areas and outdoor space. Each year $1.53 million accrue to these park users as a result of not having to travel elsewhere for recreation.
By serving as free places to exercise, protected open spaces save residents $124 million annually.
Every year, $172 million in medical costs are avoided thanks to open spaces.
Road Trip-worthy Destinations
The secret is out. Chester County's preserves, farms and trails are destinations that attract tourists who spend money when they visit. The County's agriculture industry is going strong thanks in part to protected farmland. The sale of farm products—feed crops, dairy products, produce—generates revenue as well as creating and sustaining jobs.
What's more, Chester County's quality of place plays an important role in the ability of companies located here to attract and retain top talent. In choosing to locate their businesses in the County, these companies bring the jobs and the tax base—and the economic diversity—that's the lifeblood of a healthy local economy.
"From our beginnings 44 years ago, CTDI has always been proud that Chester County is home to our global headquarters," said Jerry Parsons, chairman and CEO of CTDI, a global communications engineering company in West Chester. "We know that beautiful and abundant open space adds to the unmatched quality of living and the outstanding working environment that Chester County provides."
Overall, spending that results from protected open space totals $238 million.
Protected open spaces contribute an estimated 1,800 jobs to the economy, which generate $69 million in salaries.
Hidden Costs of Development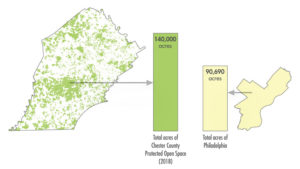 It's less expensive to preserve land than to develop it. When open space is turned into residential development, municipalities have to offer increased services such as police and fire protection, road maintenance, sewer systems and new schools.
These costs are avoided when land is instead protected as open space. In contrast, farms and other protected open spaces provide more tax revenue for local governments than they require in service expenditures.
For every $1 received from farmland and open space taxes, local governments spend 7 cents on services.
For every $1 received from residential developments through taxes, local governments spend $1.11 on services.
It's simple, really. When we save the County's land, we all save money … in fact, we make money! And we preserve a quality of life in which we can grow and thrive.
"When rapid growth began chipping away at Chester County's beautiful green spaces and farmland—at a rate of 30,000 acres between 1982 and 1987—it became evident to everyone that something needed to be done to stop it," said Chester County Commissioner Kathi Cozzone at the Open Space Summit. "Chester County was the first in the region to formally set aside funds for a rigorous open space preservation program. Over the years we have become the envy of the state—and the nation—in how we manage our growth with our preservation.
"We have always known that preserving land is valuable … now, with this Return on Environment report, we know the real value."
Natural Lands is dedicated to preserving and nurturing nature's wonders while creating opportunities for joy and discovery in the outdoors for everyone. As the Greater Philadelphia region's oldest and largest land conservation organization, Natural Lands has preserved more than 125,000 acres, including 43 nature preserves totaling more than 23,000 acres. Some 2.5 million people live within five miles of land under the organization's protection. NatLands.org.
*The Return on Environment study was conducted by Econsult Solutions, Inc., an economic consulting group, and commissioned by Chester County departments, land conservancies, municipal representatives and economic development agencies. Find it at ChesCoPlanning.org/openspace/roe.cfm.
back to top