Exploring Delco
This summer, we're staying close to home but still looking for new experiences.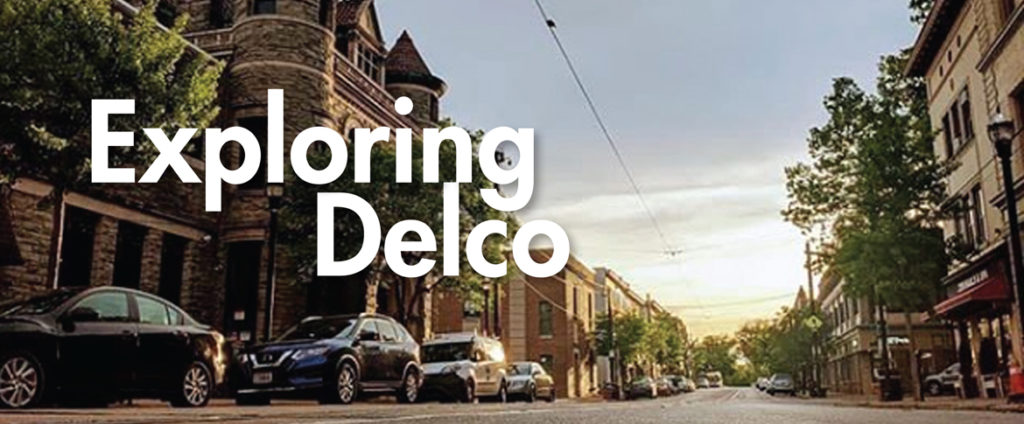 A popular day trip destination, Delaware County boasts charming towns, historic sites, world-class gardens, sports centers, plus dining and theater options. Yes, it's really that diverse.
One sample itinerary from Visit Philadelphia suggests stopping at the Lower Swedish Log Cabin, bird watching at the John Heinz Wildlife Refuge, touring the Brandywine Battlefield, and experiencing 18th-century life at Ridley Creek State Park's Colonial Plantation.
And that's just a taste of the what's available for destinations in Delco. We have more suggestions and a trivia quiz to see if you know Delco.
County Seat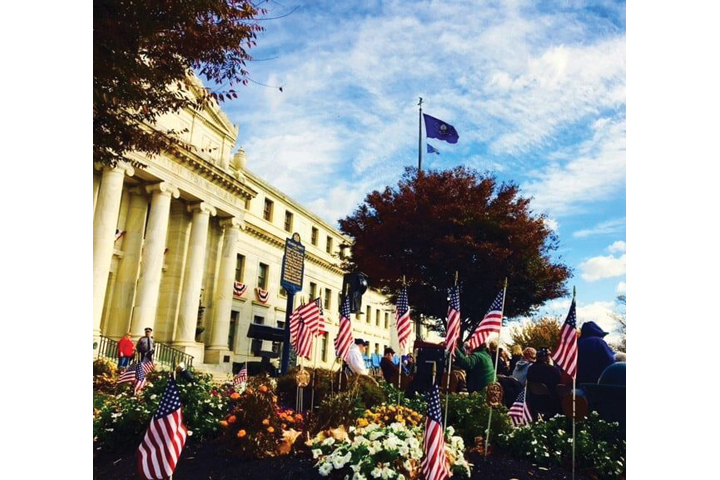 Media, the county seat, is a welcoming small town, know as "Everybody's Hometown" and the country's first Fair Trade town—meaning Media made a commitment that workers receive a fair price for the products of their labor.
Although it's not quite the pre-pandemic Dining Under the Stars—when restaurants brought tables outdoors for al fresco fun on the closed main street—a modified version is happening with six feet between tables and face masks. You can also sample takeout, delivery and outdoor dining options at restaurants from Ariano to Yia It's Greek to Me, plus La Na Thai, Tom's Dim Sum, Sterling Pig Brewery and more.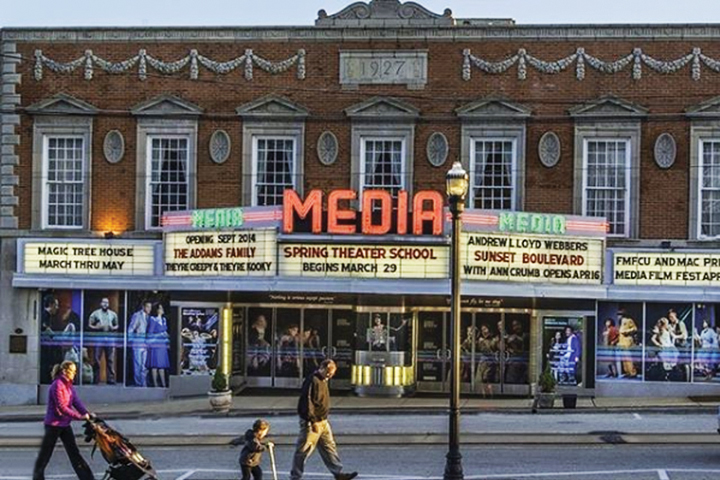 Similarly, the Media Theatre attracts fans with impressive musical performances by professional theater groups. We're happy that Mamma Mia! was postponed and not cancelled.
Music fans come for the town's Blues Stroll and the Roots Ramble, also on hold this year, although Jazz by Night is tentatively scheduled for November 16. Some fans would ride the trolley that still runs from Philadelphia to the center of Media. Trolley tracks are visible on State Street on your outdoor walking tour of the town.
Area Green Spaces
Even during the Green Phase, you may prefer to visit outdoor sites. Start with one of the country's oldest public gardens, Tyler Arboretum in Media. The 650 woodland acres are open to the public and appeals to birders, botanists and nature lovers with attractions like the Meadow Maze Labyrinth and the Fragrant Garden.
At Ridley Creek State Park, explore 2600 acres where you can picnic, bike, hike, ride horseback or fish for trout in stocked Ridely Creek. History lovers will enjoy the 18th-century mill village known as Sycamore Mills.
Nearby Scott Arboretum on the Swarthmore College campus is currently closed to the public, but this "garden of ideas" is designed to "sustain the body, enchant the eye and soothe the spirit." Try their lovely virtual tours until they reopen.
One more Delco arboretum: Taylor Arboretum (not to be confused with Tyler) is a small 30-acre oasis at Widener University in Wallingford, along the banks of Ridley Creek. Explore mature collections of dogwoods, magnolias and hollies along with champion trees (the largest of their species in the state): Giant Dogwood, Korean Juniper and Laceback Elm.
Perhaps one of the best-known local gardens is Chanticleer in Wayne, styled as a pleasure garden and called the "most romantic, imaginative, and exciting public garden in America." Not much more to say. It's a top stop.
Distinctive Museums
Our larger museums are reopening to the public, yet still make available a rich array of online content. Though smaller specialty museums have been slower to open their doors, it's worth adding a few to your To-Do list for when things change.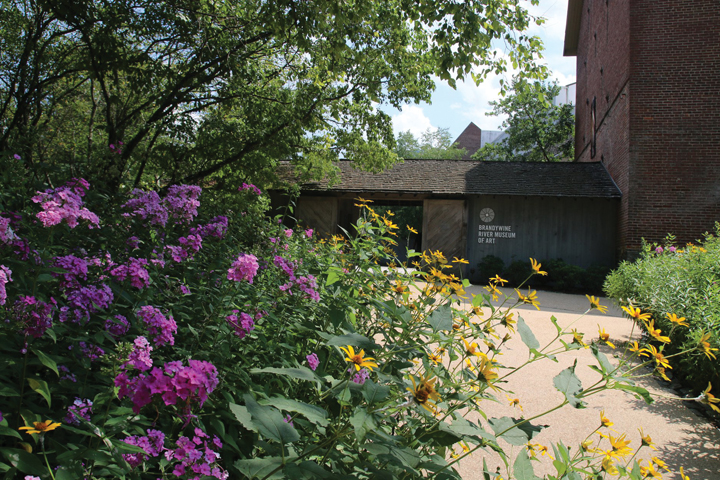 Choose from a treasure trove of art by the Wyeth family (N.C., Andrew, Jamie) at the Brandywine River Museum of Art in a converted mill in Chadds Ford (now open to the public). Or when it reopens, find a lifetime of one man's collections in a tiny nearby clapboard house—200 years of history in eight rooms—at the Christian Sanderson Museum.
Other eclectic options (check on reopening dates before you head out) include the Sports Legends of Delaware County Museum in Radnor, celebrating locally grown athletes like Emlen Tunnell (first African American inducted into the Pro Football Hall of Fame), and the Pennsylvania Veterans Museum in Media, established in 1932 and jam packed with war memorabilia.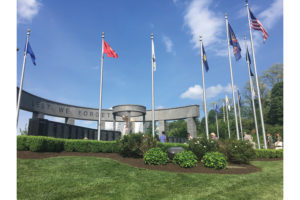 Though not a museum but worth a mention, the Delaware County Veteran's Memorial in Newtown Square is a living legacy to military history, open 24/7 outdoors, with guided tours, casket ceremonies, and buy-a-brick and educational programs.
Sports to Watch
Delco also sports (pun unavoidable) two major attractions for sports fans. If you like to wager, then head to Chester to watch live harness racing on one of the country's fastest tracks at Harrah's Philadelphia Casino and Racetrack (Racino?). See the action live or enjoy simulcasts from other major racetracks. Oh, and there's also gaming in the casino.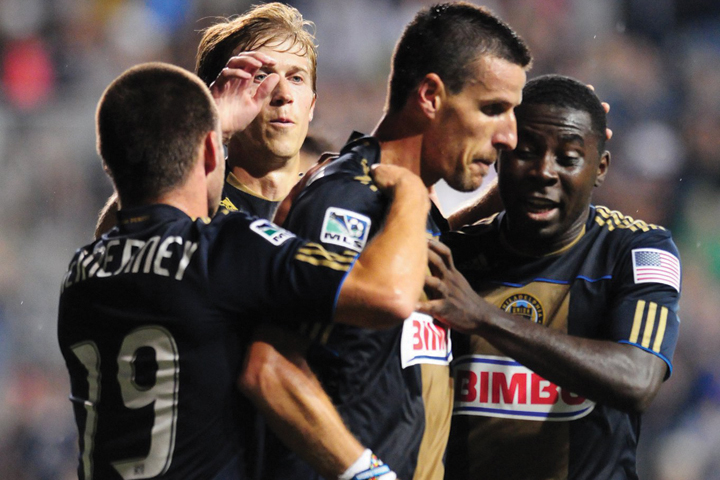 Subaru Stadium (formerly Talen Energy Stadium) also in Chester is home to the Philadelphia Union, the Major League Soccer team that basketball star Kevin Durant recently invested in. The Union made local sports history as the first Philly-area pro team to play a live event since things shut down March 12, with the Phillies spring training game against the Rays.
On Thursday, July 9th they faced off against the New York City FC in Orlando. and won 1­–0. At press time, the Union are the only Philadelphia sports team in actual action. Here's hoping the bubble protects them!
Delco Dining
Let's start with hoagies. After all, Delco claims to be the birthplace and hosts annual Hoagie Wars—we're currently in Round 2. Head for Costanza Sandwich in Marcus Hook, the originator of the classic in 1925. There's no website or social media, so it's definitely old school.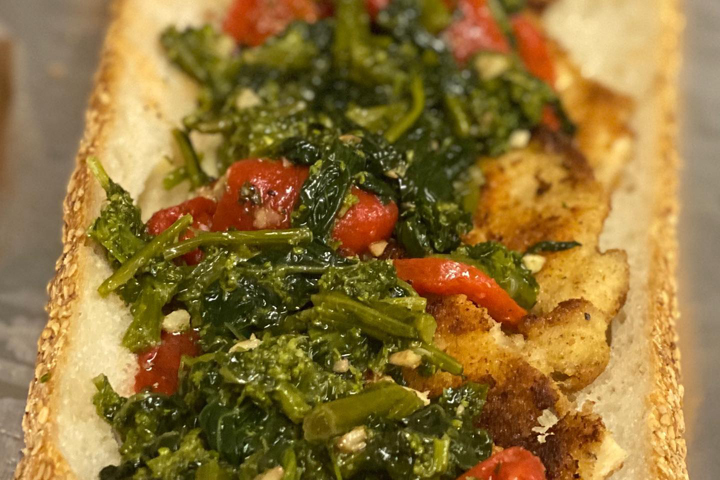 Beyond the old standby of a Wawa hoagie (Note: Wawa food markets opened in Delco), another favorite is A Cut Above in Newtown Square. For 25 years hungry hoagie fans have come for the great selection—four variations on the classic, plus a half dozen more named after Italian towns and regions.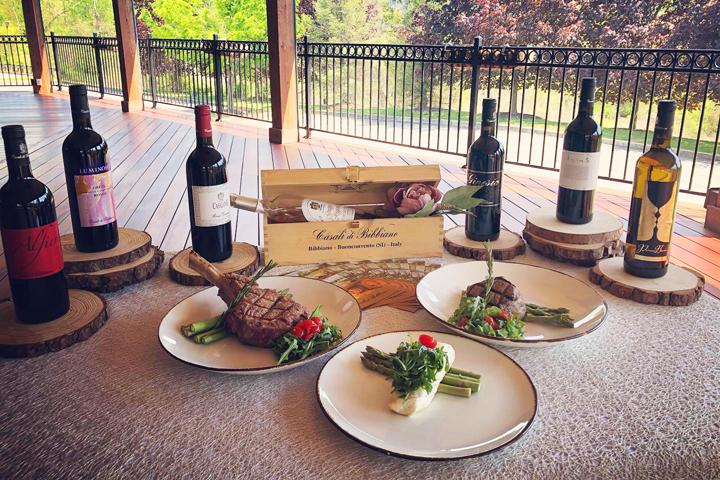 And while in Newtown Square, sample the wide range of great dining options, from upscale Teca to relative newcomer Firepoint Grill, to mainstay La Locanda, plus Fellini Café and Luigi & Giovanni. And yes, there's more variety at Teikoku and Spice Indian Thai Bistro.
For something sweet before leaving town, stop in Christopher Chocolates, a second-generation business now run by its namesake. The perfect place to stock up on your healthy dark chocolate stash. You need that good stuff now more than ever!
Diverse Delco
From hoagies to high art, to top liberal arts colleges to top trade schools (that's you Williamson College of Trades), and arboretums to trolley tracks, there's great variety to explore close to home.
Take some time to get to know the places in our area at a time when travel may be better delayed.
We think you'll find much to discover and appreciate as you explore Delco.
For more, go to VisitDelcoPA.com.
---
Delco History at a Glance
With 184 square miles and 49 municipalities in the shape of a diamond, Delaware County is the oldest settled section of Pennsylvania. A 1643 Swedish settlement under Governor Johan Printz established the first court, school, church and government offices on Tinicum Island, along with a history of peaceful coexistence with the Lenni Lenape tribe.
Then in 1681 King Charles II of England granted rights to William Penn, leading to the founding of Pennsylvania and adoption of the "Great Laws of Pennsylvania," which granted various rights including religious freedom.
Early settlements sprang up in Marcus Hook, Upland/Chester, Tinicum and Darby. Farming flourished along the Delaware River, shipbuilding boomed, and a system of roads was built, including many still in use today—Routs 252, 452 and Springfield Road.
Next, the Revolutionary War, the bloody Battle of Brandywine and the 1789 split of Delaware and Chester Counties, with Delaware County's county seat moving from Chester to Media in 1850.
Railroads were built through the County—Pennsylvania Railroad's Main Line through Radnor in the north and the Baltimore, Ohio and Reading Railroad running north and south—spawning new towns along the rail lines. West Chester Pike was built for farmers to transport goods to Philadelphia. Resort hotels near Media and Newtown Square made the County a vacation destination.
Some 20th-century highlights include industrial development in Chester and along the Delaware River, where shipbuilding continued and factories sported names like Ford, Westinghouse and Scott Paper. The 69th Street Terminal was a transportation hub for the growing suburban population, making Delaware County the fifth most populated county, despite being the third smallest.
Whew!
---
Do You Know Delco?
You likely already know Tina Fey—creator of 30 Rock, Mean Girls and Delco favorite daughter—graduated from Upper Darby High School. But what else do you know about Delaware County's fascinating history? It's time to brush up on local trivia.
In what township was the first quarantine station in the United States? BONUS: What was the quarantine station called?
Wawa, a favorite convenience store chain in eastern Pennsylvania, was founded in Delco. Where and when did the first store open?
Where in Delco could you hit the ski slopes in the '60s, '70s and '80s? This ski area was also known as "Switzerland in your backyard" by locals.
Which beloved venue in Delco hosted musical legends like Kiss, The Who, Frank Zappa, David Bowie, Jerry Garcia, Bruce Springsteen and Phil Collins?
Hedgerow Theatre and the Media Theatre are popular venues for live entertainment in Delco, but they haven't been around as long as this theater. What is the name of the oldest operating community theater in Pennsylvania (and third oldest in the nation)?
Delco is far from camera-shy. Which major film shot scenes in Aston's Sun Center Studios in 2018?
Also in 2018, an iconic Delco spot was recreated on an episode of 'The Goldbergs' for Barry's bachelor party. Which location, now out of business, matches this description? Hint: The main attraction was a robot.
Which company recently opened a $115-million facility in Ridley (2019)? Hint: They build aircraft.
Answers:
The Lazaretto Quarantine Station in Tinicum Township, near Essington. Considered the Ellis Island of Philadelphia, the facility was constructed in 1799 in response to the Yellow Fever epidemic in 1793. The abandoned facility still stands today, although it was closed because of the pandemic.
The original Wawa stood on 1212 MacDade Boulevard, Folsom (Ridley Township). It opened in 1964 and closed in 2016, when a superstore Wawa opened nearby at the intersection of MacDade Boulevard and Kedron Avenue.
Chadds Peak in Chadds Ford. When the original owners retired and sold the property back in the '80s, the ski area sat idle and fell out of use.
The Tower Theater in Upper Darby.
The Barnstormers Theater in Ridley. Open since 1909, Barnstormers hosts plays, musicals, an annual murder mystery with themed appetizers and desserts, and a one-act festival each year.
"Creed II." All boxing matches, including the Barclays Center and Moscow matches, were filmed here along with indoor training montages of Creed and his competitor. M. Night Shyamalan's film "After Earth" was the first major production that used the studios in 2011.
Pulsations Nightclub. Pulsations, a bar and club rivaling the Las Vegas scene, opened in 1983 in Glen Mills and closed in 1995. Pulsar, the club's interactive robot, was shipped to California for a cameo appearance in the episode. The robot was also leased for use in "Rocky IV, "starring as Paulie's birthday gift.
Boeing, for the production of their V-22 Osprey model that will replace the Navy's C-9 Greyhound carrier. The Ridley plant has built the CH-47 Chinook helicopter since the 1960s.
Learn more at VisitDelcoPA.com.
back to top