Explore Chester County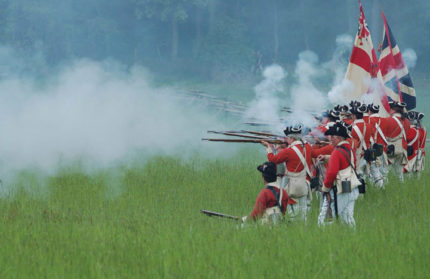 Chester County is your destination for history, special-interest museums and charming towns. Here are a few of our favorites.
Brandywine Battlefield State Park
This may well be the fourth most important stop on any tour—site of one of the most famous battles in American history. Brandywine Battlefield State Park is where General Washington and his troops suffered a crushing defeat at the hands of British General Howe on September 11, 1777. Rolling hills and lush scenery in the 52-acre park now disguise the site of one of the deadliest battles of the Revolutionary War.
At this pastoral park, visitors come to pay homage and to enjoy special events like raspberry picking on Wineberry Days through July and August, and Remembrance Day on September 11, with costumed reenactments and ringing of the 9/11 bells.
Find a picnic spot or catch a 20-minute film at the Visitors Center.Open Tues.–Sun. Rt. 1, Chadds Ford. BrandywineBattlefield.org. TIP: Chadds Ford Days' popular celebration is back for 2019, Sept. 14–15, so mark your calendar for that and the Great Pumpkin Carve, Oct. 17–19.
Chadds Ford & Kennett Square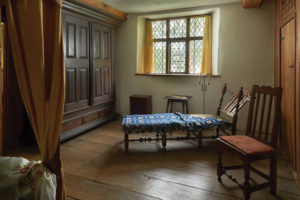 Chadds Ford celebrates our local and national roots in several Colonial-period restorations. Visit the fieldstone barn (now museum and Chadds Ford Historical Society headquarters) plus two 18th-century restorations at the John Chads House and the Barns-Brinton House, at 1736 N. Creek Rd., ChaddsFordHistory.org.
A newer site, The William Brinton 1704 House and Historic Site, was restored by local architect John Milner and immerses you in early Colonial times. See authentic period furnishings and learn about our area's Quaker history, by-gone lifestyle and genealogy through tours, guides and games. Tours on weekends, 1 to 5, through Oct. 21 Oakland Rd., Chadds Ford. BrintonFamily.org.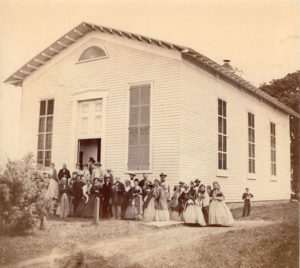 Learn about Chester County's role in Civil War history at the Kennett Square Underground Railroad Center, highlighting our area's historical abolitionists and freedom-seekers. Family-friendly guided bus tours visit documented Underground Railroad sites, historic homes and Quaker meetinghouses on July 21, Aug. 18, Sept. 15 & Oct. 20. Private tours and self-guided driving tours are also available. KennettUndergroundRR.org.
One more stop takes you to the Christian Sanderson Museum, a unique eight-room house full of idiosyncratic artifacts from 200 years of one man's life in Chadds Ford and a special view of our nation's history. Amaze your friends with tidbits you learned at this stop. 1755 Creek Rd. SandersonMuseum.org.
TIP: Nearby Kennett Square's main street is lined with wonderful restaurants—La Verona, Verbena and the famous Talulah's Table—along with a growing number of craft beer breweries—Braeloch, Kennett and Victory breweries—and a fun beer garden at The Creamery. Try axe throwing at Chop Shop! 401 Birch St. KennettCreamery.com.
Chester County Historical Society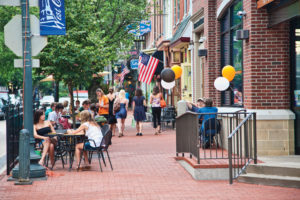 Celebrate the 100th anniversary of the 18th Amendment at "Nothing to See Here: Prohibition in Chester County," on view at the Chester County Historical Society, a repository of 300 years of local history and a great place to trace family roots at a genealogy workshop (The Genealogist's Toolkit on Sept. 14). Open Tues.–Sat. 225 N. High St., West Chester. ChesterCoHistorical.org.
TIP: West Chester is charming enough to be a destination unto itself. This Great American Main Street Award-winning town mixes dining at 60+ restaurants (including James Beard Award semi-finalist Andiario) with a lively arts scene and boutique shopping. Check out "Art, Artists & Galleries in West Chester." And its events calendar is full all year!
Colonial Plantation at Ridley Park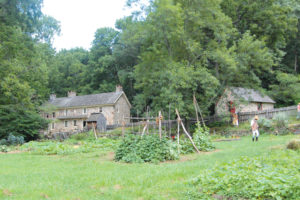 Technically in Delaware County, this authentic living history site is worth the trip. See what farm life was like in late 18th century on the 112-acre park, complete with animal pastures, farmhouse, blacksmith forge, weaving demonstrations, animal barn, orchard and more.
On July 4–7, bring a picnic and join the Independence Day Celebrations. Hear readings of the Declaration of Independence, write your own declaration with a quill pen, and watch the burning of King George. July 19 is Soaring at Sunset, a fundraiser celebrating America's first hot air balloonist, Peter Carnes. Enjoy live bands, tethered hot air balloon rides, food trucks, beer and wine vendors.
Public tours Sat. & Sun. through Nov. 24. 3900 N. Sandy Flash Dr., Newtown Square. ColonialPlantation.org.
Blobfest in Phoenixville
For 20 years, Phoenixville's Colonial Theatre has celebrated the iconic 1958 film "The Blob," staring Steve McQueen, at a weekend of '50s film nostalgia, sci-fi and kitsch. Come for Friday night's reenactment of the "running out of the theater" scene, followed by the Blob Ball. On Saturday, there's a Streetfair with plenty of fun stuff to do and see. Join the mob for "The Blob," July 12-14, and search for other locations where scenes were shot in Chester Springs, Downingtown and Royersford. (Hint: One place is a diner.)

TIP: While in Phoenixville, visit one of the many, many breweries, distilleries and great restaurants. Fun fact: the downtown has more breweries per square foot than anywhere else in the country, and the town ranks tenth for total number of breweries!
back to top