Events Blog—Mar. 14–20
Welcome back to our weekly Events Blog, where we provide you with information for noteworthy nearby events!
Museums, theaters, craft shows, and races are on the calendar for this St. Patrick's weekend, and we've put together a list of some of the hits.
For more, go to the Events page on our website.
Brandywine River Museum of Art—"American Beauty: Selections from the Richard M. Scaife Bequest"—Mar. 9–May 27
Experience never-before-seen art that reaches from "sea to shining sea." Newspaper publisher, art collector and philanthropist Richard M. Scaife's donation to the Brandywine River Museum of Art demonstrates his passion for the rich traditions of American art.
Ranging in style from landscape, impressionist, marine, figurative and more, this exhibition of over 50 works provides an overview of the evolution of American art in the 19th and early 20th centuries. As Scaife wrote: "Beautiful art—paintings, music, literature, whatever—can transform our moods, lighten our hearts, make us think or change our minds, inspire us to be creative or live better lives." Tickets $6–$18. More info at Brandywine.org.
1 Hoffman's Mill Rd., Chadds Ford. 9:30 a.m. to 5 p.m.
Sugarloaf Crafts Festival—Mar. 15–17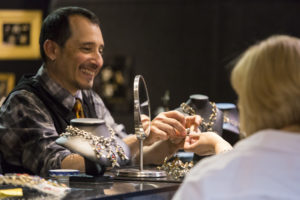 Calling all craft-aholics! Ranked in the top 50 craft shows in the world, the three-day Sugarloaf Crafts Festival features over 250 local and national artists, craftspeople and live music. Experience the process that goes into finished products through live art demonstrations and hands-on workshops.
Discover captivating creations like men's and women's high fashion, metal spinning, fine paintings and blown glass art and enjoy cuisine from dozens of specialty food vendors. Tickets $8–$10—get discounts for advance online and group purchasing. More info at SugarloafCrafts.com.
Greater Philadelphia Expo Ctr., 100 Station Ave., Oaks. Fri.–Sat., 10 to 6; Sun., 10 to 5.
The 6th Annual Conshohocken St. Paddy's Day 5K Classic—Mar. 16
Find your pot of gold this year at the 6th Annual Conshohocken St. Paddy's Day 5k Classic. Run or run/walk along this picturesque course to benefit volunteers at Conshohocken Fire Co. #2. Enjoy finisher medals, authentic t-shirts, refreshments, prizes and a post St. Patrick's Day party.
Don't forget to come decked out in your best St. Paddy's Day gear—the best costume gets a prize! The race kicks off the annual parade that takes place on Fayette Street. Tickets $20–$35. Rain date, Mar. 23. More info at BrynMawrRacing.com.
Starts and finishes at the Fire Company, 8th & Fayette St., Conshohocken. 1 p.m.
Uptown! Knauer Performing Arts Center—The Celtic Tenors—Mar. 17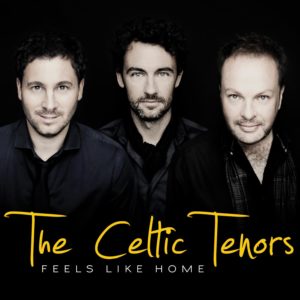 Searching for some Irish festivities? Check out The Celtic Tenors performing at the Uptown! Knauer Performing Arts Center just in time for St. Patty's Day! The charismatic, globe-trotting trio are the most successful classical crossover act to emerge from Ireland.
Watch the group sing songs they love while definitely not taking themselves too seriously! Enjoy a night of music, harmonies and fun as The Celtic Tenors entertain with songs like Danny Boy, You Raise Me Up, Nessum Dorma and many other favorites. Tickets $47. Info at UptownWestChester.org.
226 N. High St., West Chester. 2 p.m. & 7 p.m.
Alice in Wonderland at The Media Theatre—Mar. 17–May 26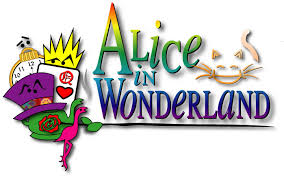 Get your little ones ready for an afternoon of humor and musical adventure based on Lewis Carroll's classic tale Alice in Wonderland at The Media Theatre. Follow Alice and the White Rabbit as they fall into a strange place where flowers sing and a wicked Queen of Hearts plays croquet in a very odd way.
Fun for ages 4+, this play encourages audience participation, keeping even the youngest crowd engaged. Watch as your kids experience the magic and fantasy of Alice in Wonderland—and embrace your own inner child! Tickets $12–$15. Info at MediaTheatre.org.
104 E. State St., Media. Noon.
back to top