Events Blog—Mar. 7–13
Welcome back to our weekly Events Blog, where we give you weekly updates of events in Chester County and beyond!
Theater and dance, art and restaurants—County Lines country never disappoints in its diversity. Is your calendar ready?
See more events at our Events Page on this website.
Wayne Art Center—Expressions of Radnor—Through Mar. 16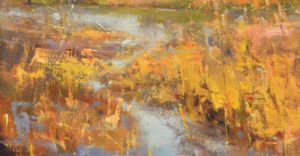 Radnor residents showcase their artistic talents in all media at Wayne Art Center. Located in the Davenport Gallery, Expressions of Radnor features work from award-winning artists. The Wayne Art Center was established in 1930 and offers instruction for all ages in the visual arts, crafts, music, culinary arts and drama and hosts events that support the community art center. Take this opportunity to support local art, from oils to acrylics.
This free exhibition is open to the public, from 9 a.m. to 5 p.m., Monday through Friday and 9 to 4 on Saturday. More info at WayneArt.org.
Wayne Art Center, 413 Maplewood Ave., Wayne.
Keswick Theatre Presents Pete the Cat—Mar. 7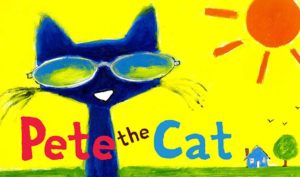 Corral your family members for a fun Thursday afternoon at the Keswick Theatre as for Pete the Cat. Pete and his new friend, Jimmy, are on a mission to conquer second grade art class while also learning a thing or two about inspiration and friendship.
Enjoy this fun story that's sure to have your kiddos laughing and rocking as this groovy blue cat creates an adventure no matter where he goes. Tickets $9.50–$16. More info at KeswickTheatre.com.
291 N. Keswick Ave., Glenside. 10:30 a.m. & 12:20 p.m
WCU—Live! The National Dance Company of Ireland—"Rhythm of the Dance"—Mar. 8
Break out your green and celebrate St. Patty's Day a wee bit earlier with this two-hour dance and music extravaganza showcasing talent derived from all areas of Irish life. WCU—Live! presents The National Dance Company of Ireland, a large cast of step dancers, live musicians, Irish singers and a sean nós dancer (meaning in the old style).
The show is an inspiring tale reliving the journey of the Irish Celts throughout history combining traditional and modern arts of dance with new choreography, costumes, music and fresh multi-media. Tickets $15–$27. 7:30 p.m. More info at WCUPa.edu/Live.
Emilie K. Asplundh Concert Hall, 700 S. High St., West Chester.
Greater Philadelphia Boat Show—Mar. 8–10
Looking to get a taste of summer even with all this snow? Check out the 21st Annual Greater Philadelphia Boat Show this weekend. Visit with area dealers to shop and compare hundreds of boats all under one roof. See saltwater fishing boats, ski boats, pontoon boats, motor yachts and more. Check out the raffle to win a brand new boat perfect for some summer sailing!
Fri., 1 to 8 p.m.; Tickets $5 after 5 p.m. Friday ONLY; Sat, 10 to 7; Sun, 11 to 5. Tickets $10, cash only; 16 under, free. More info at PhillyBoatShow.com.
Greater Philadelphia Expo Center, 100 Station Ave., Oaks.
10th Annual Taste of the Main Line—Mar. 12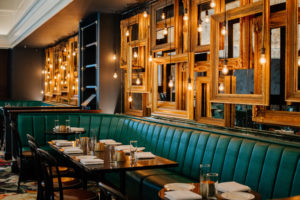 Rendezvous at Emergency Aid's 105th Anniversary celebration this year only at The Bercy. Modeled on a classic French brasserie with modern twists, the Bercy offers a delectable menu featuring wood-fired rotisserie, freshly made pastas and steakhouse cuts.
Join other philanthropists in supporting The Emergency Aid of Pennsylvania Foundation in creating Mentored Scholarships and Grants to improve the lives of local women, children and families. Tickets $105. From 5:30 to 7:30 p.m. More info at TasteOfTheMainLine.com.
The Bercy, 7 E. Lancaster Ave., Ardmore.
back to top