Dreaming of a Green Christmas
Give eco-friendly gifts this holiday season
This year, we're dreaming of a green Christmas. That's green as in eco-friendly, though we're still, of course, hoping for a snowy, white holiday.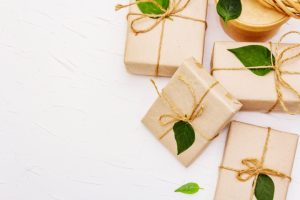 While we're making our holiday plans, it's important to remember that the season's festivities can have a significant impact on the environment — from shipping- and travel-related carbon emissions to packaging waste and more. The EPA reports that between Thanksgiving and Christmas, Americans produce an extra million tons of waste per week — that's 25% more trash than the rest of the year.
Luckily, there are ways to reduce environmental damage created during the holidays. We've come up with ideas for gifting green this holiday season, from sustainability-focused shops to choosing art and antiques, there's something for everyone on your list.
Giving Green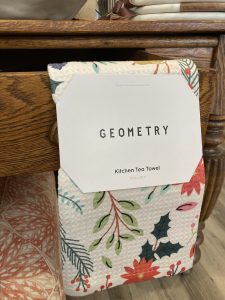 Looking to give your friends and family some environmentally friendly gifts? Fortunately, there are plenty of local stores that stock green goodies for everyone on your holiday list.
West Chester's Pine + Quill offers lots of locally sourced and environmentally conscious gifts. Owner Dianna DeStefano recommends Geometry tea towels made from recycled plastic bottles — now available in holiday patterns. They also offer all-natural, cruelty-free soaps and bath salts.
For the self-care guru in your life, head to Odelia, Marie & Patrice, also in West Chester. This Black woman-owned business offers sustainably made, vegan beauty products. Their Frasier & Coconut holiday gift sets are packed with goodies like artisan soap, wooden wick candles and coconut lip balm.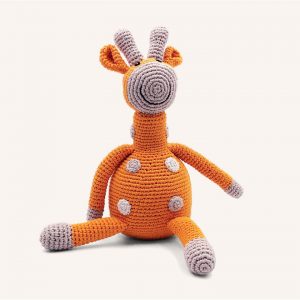 More green gifts await at Clean Slate Goods in Kennett Square. Choose from a variety of sustainable and eco-friendly goods — throw blankets made from recycled cotton and mini photo frame ornaments made with recycled glass and metal. For the kiddos, check out their collection of hand-knit rattle toys made from organic cotton — they're machine washable.
Know someone who's trying to live a greener life? Phoenixville's Community Eco Store has an assortment of products to help everyone lead a more sustainable lifestyle. Try ECOBAGS reusable grocery bags and Soma glass water bottles. They also have eco-conscious gifts from local crafters, including all-natural soaps from Nether Providence Soap Company and Amish-made wooden toys. Plus, the store is all-volunteer and not-for-profit, donating all profits to other local nonprofits.
Vintage Finds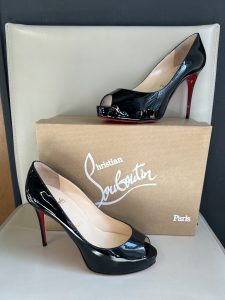 For the fashionistas in your life, consider giving vintage clothing this holiday season. Buying secondhand is a great way to shop sustainably and find unique pieces at affordable prices.
Vida Beale Consignment in West Chester is stocked with trendy women's clothing and accessories at attractive price points. Shop your favorite designer brands, from Louis Vuitton to Christian Louboutin. Then head to the back room for gently used furniture and home decor for every taste.
To double your good work, look for consignment or thrift stores that benefit local organizations. For example, proceeds from The Encore Shop — stocked with quality jewelry, clothing and home goods — in Kennett Square benefit Chester County Hospital.
Reduce & Reuse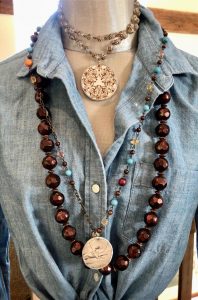 Like vintage clothing, antiques are another gifting choice to reduce waste and support local businesses. Head to the Pennsbury-Chadds Ford Antique Mall on Baltimore Pike and browse gift options from over 100 dealers in a 200,000-square-foot space. More than just antique furniture, the mall has a wide range of treasures for someone on your list – from Wyeth prints to vintage records and rare books to antique silver with that special soft patina.
For something unusual, visit Merchant of Menace Re-Imaginers Gallery in Marshallton. The gallery specializes in the "re-imagination" of found objects and reclaimed materials into unique pieces of art. Featured works include found-art sculptures by Jason Lyons, wooden rocking chairs from Tom Bazis and "Reimagined Style" — Tracy Phillips' jewelry made from heirloom ceramics and china.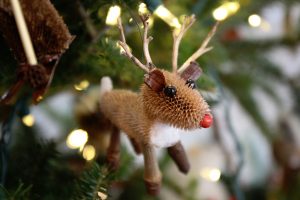 And for a truly one-of-a-kind gift with a local legacy, the Brandywine Museum has thousands of "Critters" available at their annual Holiday Critter Sale. These charming ornaments are handcrafted by museum volunteers using only natural materials — teasel, pinecones, eggshells, flowers and seed pods — and on sale November 30 to December 4 at the Chadds Ford Historical Society. Can't go in person? Buy online at Brandywine.org/Critters. Proceeds support the museum's art education and public programming.
Just about every year we suggest buying art during the holidays, and this year is no exception. It's the gift that keeps on giving — it can be treasured and passed down for generations. Drop by a local art gallery, like David Katz Gallery — and buy a bit of nature captured in his paintings of the sky — in West Chester or Gallery 222 in Malvern, for a special gift that will never be thrown away.
All-Natural Gifts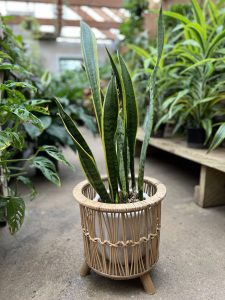 Of course, you can't go wrong with a plant — the original "green" holiday gift! Clare Malloy, owner of Matlack Florist in West Chester, recommends snake plants, low-maintenance plants known to remove toxic air pollutants found in the home. While you're there, pick up a candle from Lancaster-based Fontana Candles — 100% nontoxic, MADESAFE certified and scented with essential oils.
The experts at Mostardi Nursery in Newtown Square suggest swapping traditional poinsettias for cyclamens, paperwhites or amaryllis plants. Gift them while in bloom or, for the green thumbs out there, as a bulb for the satisfaction of growing them from scratch.
Or drop by Kennett Square newcomer Hilltop Flower Co. Along with their collection of home goods — including all-natural, handmade soaps from Miche Scott — they offer stunning floral gifts. Check out their dried floral wreaths, made from flowers left over from their wedding arrangements.
For the nature lover in your life, gift a membership to one of our area's many public gardens — after all, this is America's Garden Capital! A membership to Longwood Gardens includes year-round general admission, a 10% discount on Garden Shop purchases, dining and tickets, and access to Member Appreciation days and members-only hours. Similar benefits are available at other local gardens, such as Wayne's Chanticleer and the Mt. Cuba Center in Delaware.
Flavorful Favors
Want to ensure your wife never ends up in a landfill? You can't go wrong with gifts of food. Shop locally sourced foods to reduce your carbon footprint and support the local economy — double the good!
Head to West Chester's Artisan Exchange on Saturdays from 10 a.m. to 1 p.m. for a market full of handcrafted, sustainable foods from local small businesses. Try a charcuterie board loaded with local ingredients from Olive & Meadow, homecooked family meal from Dragonfly Catering or gluten-free, seasonally-inspired treat from Swheat Escape.
Family-owned Swarmbustin' Honey in West Grove offers delicious local honey and bee products, like 100% beeswax candles and honey candy. Just in time for the holidays, try giftwrapped sets of their most popular honey varieties, including "The Purest" set — 14-ounce jars of their Golden Nectar Honey, Black & Gold Honey and Fall Wildflower Honey — or create your own custom gift set.
For farmstead cheese made from grass-fed cows, sheep and goats, visit The Farm at Doe Run in Unionville. Their Black Swallowtail, Runnymeade, Willow and English Cream cheeses have all won awards from the American Cheese Society this year and will win the hearts of foodies.
Of course, you can't have cheese without wine. Pick up a bottle from Kennett Square's Galer Estate Vineyard & Winery for wine made exclusively from locally-grown grapes, or invite friends and family to their tasting room for fine wine and live music. Or try something a little stronger from a local distillery — we featured some of our favorites in the July issue — like Revitalist Gin or Resurgent Whiskey, distilled and bottled onsite at Brandywine Branch Distillery in Elverson. Then toast yourself for finishing your holiday shopping and doing some good along the way!
This holiday season, reduce your environmental impact by shopping sustainably. We wish you a happy — and green — holiday.
back to top