Raise a Glass to Local Distilleries
We'll drink to that!
Distilleries are slowly but surely expanding in our area. And we are all the better for it.
Let's toast to the hard stuff — it's actually pretty easy to do. Here are some local distilleries we think are worth a visit.
Chester County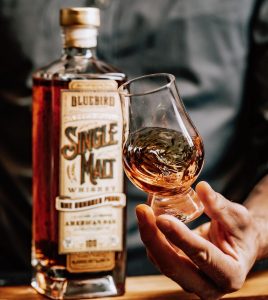 Phoenixville's Bluebird Distilling prides itself on hand-making every item so fans savor only the best ingredients in their spirits. At this award-winning grain-to-glass distillery, enjoy a variety of spirits straight up, or sip a Clover Club cocktail as you learn how they make whiskey in their Barrel Room. Enjoy cocktail service seven days a week with spirits such as Spiced Pumpkin Dark Rum, Double Barrel Bourbon, Blueberry Brandy and more. Check out their newest venture, Char & Stave in Ardmore, which mixes their experience with whiskey and love of coffee. BluebirdDistilling.com
Elverson's Brandywine Branch Distillers makes and bottles Revivalist Gins and Resurgent Whiskeys at a spirits company founded by brothers Don and Scott Avellino. The pair creates small-batch craft spirits found in stores throughout the Northeastern U.S. They feature botanical gins, homemade whiskey and vodka, plus ready-to-drink cocktails like Lavender Lemonade, Peachy Palmer and Cranberry Cosmo. The distillery building is home to Brandywine Bistro & Bar, so pair your drinks with a meal. RevivalistSpirits.com
Malvern locals Rich Buoni and Joe Amoroso pooled decades of industry experience to create Pennsylvania Distilling Company, where they never blend or redistill third-party spirits. Instead, they use all-natural ingredients from local PA farms to make spirits from scratch for a fresh grain-to-glass experience. Visit for tasting flights and bottle sales. From 11 to 4, Monday to Friday, there's takeout bottle sales. PennDistilling.com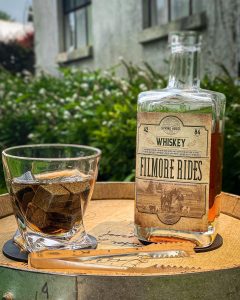 The name Spring House Spirits comes from the trickling springs on the farm where the spirits are homemade in a Coatesville milk house. They're constantly crafting something new, like bourbon barrel-aged maple syrup, Saint Malachi rums. Filmore Rides whiskey and local ingredients in their first-ever whiskey. Check their full selection of bourbon, rum and whiskey on their website, or taste their spirits at Suburban Brewing Company in Honeybrook. SpringHouseSpirits.com
Founded in 2016 in Kennett Square, West Branch Distilling Company prides themselves on their superior flavor in a grain-t0-glass experience. The distillery, located in a 120-year-old red brick building, is used for manufacturing, private tours and parties, tastings and more. Buy one of their handcrafted gins, bourbons or their award-winning vodkas online and visit the distillery for pickup. WestBranchDistilling.com
Montgomery County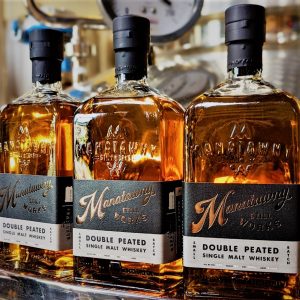 Headquartered in Lansdale, Boardroom Spirits balances European distilling traditions with American ingenuity. By cutting out artificial flavors and additives and adopting clean energy methods, they create high-quality spirits. Their 650-gallon still is the largest in Pennsylvania. Hop on their website for cocktail recipes featuring 11 different types of drinks, including Blackberry Smash, Thyme for Gin, Volcano Daiquiri and more. BoardroomSpirits.com
Located in Pottstown by the Manatawny Creek — meaning "the place where we meet to drink" — this distillery provides just the place for that. Manatawny Still Works' state-of-the-art distillery engineering, premium ingredients and thoughtful barrel aging produce some of the best whiskeys, vodkas, gins, rums and brandies. Tour the distillery or sip cocktails in the tasting room Thursdays through Sundays. First and third Thursdays from 5 to 10, enjoy Happy Hour specials, karaoke and a DJ. ManatawnyStillWorks.com
Lancaster County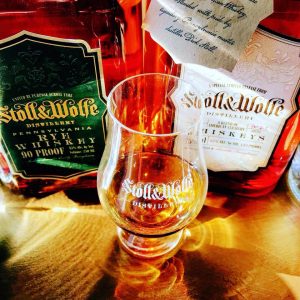 With over 250 years of experience, Stoll and Wolfe in Litiz has mastered the craft of distilling. Their award-winning whiskey recipe and methods were passed down by distiller Dick Stoll. Check out their featured rye and bourbon whiskeys, including White Rye, PA Rye Whiskey and Bourbon and Rye Blend. If whiskey isn't your thing, enjoy their gin, vodka or beer in their tasting room Tuesday to Sunday. Savor summer weather and drinks on the recently opened outdoor patio. StollAndWolfe.com
back to top