Cinderella: A Musical Panto
November 14–January 6, 2019, At People's Light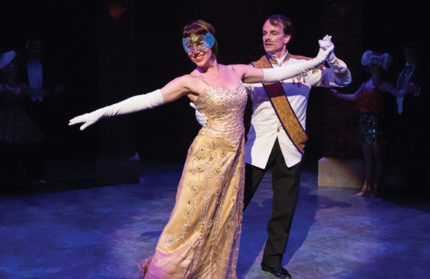 What do a murder mystery, slapstick, magic, mistaken identity, the Roaring '20s and a glass slipper all have in common? Why, it's Cinderella: A Musical Panto at People's Light, of course!
What has become a beloved holiday tradition is celebrating its 15th year of joyfully inviting audiences to engage in its song, dance, hilarity and madcap merriment. So mark your calendar!
And what's a Panto, you ask? Following the British Panto tradition of putting a new spin on old fairytales, playwright Kathryn Petersen explored many versions of a folk story that's been passed through ancient Greece and China, to Italy, to France, to the Brothers Grimm, to Disney. Peterson sets her own twist on the tale in the culturally and linguistically carousing American 1920s.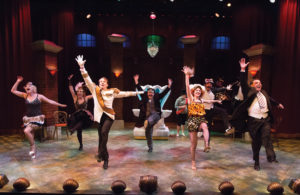 The Panto's heroine, Ella Opfinder (derisively called Cinder-Ella after she's made to clean the fireplace), dreams of being an air show barnstormer pilot like Bessie Coleman. Ella's animal pals are streetwise tough guys. When her widowed father, Oliver, thinks they're all heading for the Prince's Ball, he exclaims, "Well ain't this the berries! I'm gonna drag a sock with all my girls tonight!" The infamous stepsisters, Invasia and Poisianna, want to be flappers and dance or "Charlie this joint."
Petersen stays true to the essence of the Cinderella tale, but aims to "tell it in a way the audience has never heard it before." Of this unique twist, Director David Bradley says, "I love the way Kathryn and [composer and lyricist] Michael Ogborn shape the classic Cinderella story. At its heart the story shows the power of getting to make your own way in the world. In this version, Ella stands up for what she wants and who she wants to be. I love that choice—and how the play celebrates that."
And enhancing all this masterful storytelling are People's Light crowd-pleasing Panto elements:
The Dame: a larger-than-life mother figure played by a man in dazzling dresses.
A "messy bit": a slapstick routine that's anything but clean and orderly.
A "candy bit": when candy is thrown to the audience!
Audience participation: cheer on the heroes and boo the villains!
Another Panto practice that delights grown-up kids in the crowd are the winks and references to local places and events. The Panto antics are set in Malvernistan and the Prince, frustrated with his overly restricted life, threatens to leave on the Septa R5 line. There may even be an Eagles cheer to join in on, depending on our Super Bowl Champions' performance as the season progresses.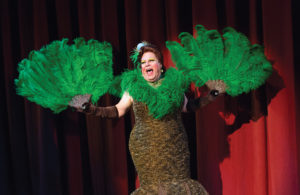 Although there are set lines, lyrics and choreography, the Panto form allows room for fun and fanciful immediacy to emerge as the production is put together. Choices depend on the artists gathered in the room. Of this work, Bradley says, "I can't wait to make this version with this group of people—from artists I've known and worked with for almost 30 years (!!) to newcomers. Tradition, new invention and multi-generational connection. That's a fun combination to be in the midst of."
But the final element that truly makes a Panto experience is the audience. Bradley explains, "The Panto form is about generosity—performers really opening up to the audience, inviting them in, making it an event where everyone in the room is in it together. It's about welcoming families. It's about fun in lots of forms—song, dance, outrageous costumes, zany slapstick. Panto lets us laugh together, connect to each other, be open to each other. We need things like that!"
~Gina Pisasale
If You Go:
Where: Leonard C. Haas Stage, People's Light , 39 Conestoga Rd., Malvern
When: November 14th to January 6th
Tickets: $30¬$53, available online at PeoplesLight.org and at 610-644-3500
Coming Soon: Sweat and Nina Simone: Four Women
back to top