Catch up on Local History
Brandywine Battlefield State Park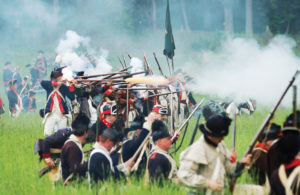 The rolling hills and lush vineyards now disguise the site of one of the deadliest battles of the Revolutionary War. Take in some American history at the Brandywine Battlefield State Park, site of this pivotal battle and now a beautiful 52-acre park. General Washington and his troops suffered a crushing defeat here at the hands of British General Howe on September 11, 1777.
Enjoy the park at special events like raspberry picking on Wineberry Days through July or Colonial Dancing on July 21, Aug. 18 and Sept. 22. Come back Sept. 11 for Remembrance Day with costumed reenactments and the ringing of the 9/11 bells.
Drive through the park and find a picnic spot among the rolling hills and shady woods or catch a 20-minute film and historical artifact exhibits at the Visitors Center. Open Tues.–Sun. Rt. 1, Chadds Ford. BrandywineBattlefield.org.
Chadds Ford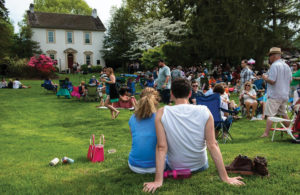 Chadds Ford is a charming celebration of our local and national roots. Start with a visit to a period-perfect reproduction fieldstone barn/museum and headquarters of the Chadds Ford Historical Society, plus two 18th-century restorations: the John Chads House and the Barns-Brinton House, both on the National Register of Historic Places. 1736 N. Creek Rd., ChaddsFordHistory.org.
Art lovers will enjoy the Chadds Ford Gallery, specializing in Wyeth prints, 1609 Baltimore Pk., while antiques lovers should browse the Pennsbury-Chadds Ford Antiques Mall, 640 Baltimore Pk.
You'll also find wineries to visit here. Check out the many summer events and stylish tasting room at the Chaddsford Winery, 632 Baltimore Pk., or sample Penns Woods' wine—light and fruity traminette and sauvignon blanc to Italian-style Bordeaux. 124 Beaver Valley Rd.
Although the popular annual Chadds Ford Days is on hiatus for 2018, be sure to catch the Great Pumpkin Carve, Oct. 18–20.
TIP: The Christian Sanderson Museum is a quintessential Chester County gem. The eight-room house is full of idiosyncratic artifacts from 200 years of one man's life in Chadds Ford and a special view of our nation's history. 1755 Creek Rd., Chadds Ford.
Chester County Historical Society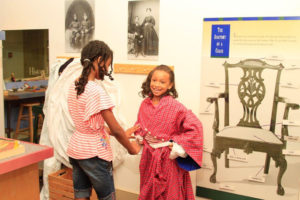 A complete tour of the county must include a stop at the Chester County Historical Society in West Chester—a repository of 300 years of local history and a great place to trace your family roots at a genealogy workshop. Through Dec. 31, learn about Chester County's diverse roots and how it became the melting pot that it is today in the exhibition, "Many Nations | Chester County." Open Tues.–Sat. 225 N. High St., West Chester. ChesterCoHistorical.org.
While you're in West Chester, check out this Great American Main Street Award-winning town that mixes the best of history with its charm. Stretch your legs and browse the boutiques then sample the 60+ restaurants for dining that ranges from fine to fun. Learn more in "Embracing Change & Empowering Our Future".
Historic Sugartown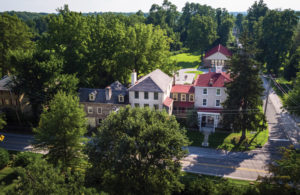 Six or so miles away is a living museum in the form of a preserved 19th-century rural village. Historic Sugartown provides a window on life at that time, with several preserved buildings, including an 1880s general store, 19th-century schoolroom exhibit, bank barn, inn, carriage museum and book bindery.
Take a bookbinding or scarf marbling workshop or visit for Shugart's Sunday on Sept. 16 with BBQ & Blues and country-style family festivities. Guided Tours Sat. & Sun. 690 Sugartown Rd., Malvern. HistoricSugartown.org.
American Helicopter Museum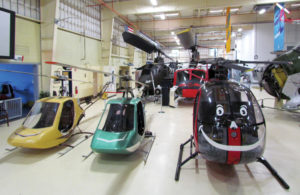 Had enough history? How about a hands-on, modern museum named the best science museum for kids by Philadelphia Magazine? Then a visit to the American Helicopter Museum is for you. With a mission to preserve rotary-wing aviation history and the lifesaving role of helicopters, the museum lets you get into a real 'copter, operate the controls and fly a flight simulator. Although you missed a chance to take Dad for a ride on Father's Day, check the website for fun and programs like the robotics workshop on July 14 and the Girls in Science and Technology Program during the school year.  Open Wed.–Sun. 1220 American Blvd., West Chester. AmericanHelicopter.Museum.
back to top