Art Gallery Roundup
Spring into the local art scene at these tours, shows and gallery exhibits.
May is bursting with new flowers and a bounty of new art! From studio tours to local galleries, the Brandywine Valley has plenty to see. Explore all the local art scene has to offer this spring and add a new piece or two to your collection.
Mark your calendar for May and beyond with the best art events in this year's roundup.
Wayne's Spring Off the wall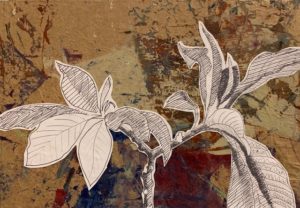 Jump start your art collecting at Wayne Art Center's "Spring Off the Wall 2021: Welcome Back" fundraiser on May 2nd. This one-day-only event benefits the Art Center through the $150 admission charge, entitling guests to any piece from over 150 works by local artists.
But, you'll have to choose quickly! You get only eight minutes to browse the collection before making a selection. WayneArt.org.
Oxford's Between Night and Day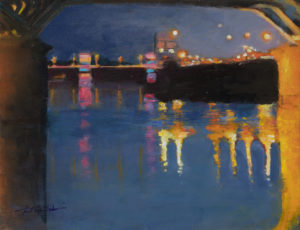 Next on your art calendar, head down to the Oxford Arts Alliance to see Francine Renée Schneider's show, "Between Night and Day," May 14th to 28th. Despite Schneider's MS diagnosis while in her 20s, her return to art later in life shows how an artist can make a triumphant comeback. See how her art has evolved in this new show.
And virtually visit the Arts Alliance's online exhibitions, available at OxfordArt.org.
11th Chester County Studio Tour
Curious about where artists create their work? On May 15th and 16th, take a driving tour and join some of the 148 artists as they talk about their methods, media and workspace during this year's Chester County Studio Tour.
With all types of art, ranging from painting to photography to jewelry, you can find a new style to enjoy. New this year, watch live artists demonstrations at participating studios.
All you need for this free event is a car and a passion for art. Plan your driving tour using maps on the website. Short on time? The new "Find 5!" feature locates five studios closest to you. CountyStudioTour.com.
Delaware Art Museum's Brunch, Brushes and Blooms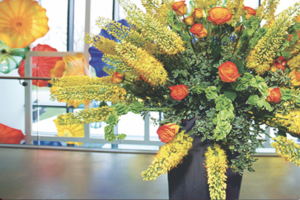 Springtime is perfect for a garden party, so why not join the Delaware Art Museum on May 16th for "Brunch, Brushes and Blooms." Watch eight artists work in the Museum's Sculpture Garden among fresh floral displays. Enjoy brunch bites and favorite cocktails provided by Jamestown Catering, plus live performances by the Wilmington Ballet.
Bidding on art during the event is encouraged. Tickets, $95–$110. DelArt.org.
48th Annual Yellow Springs Art Show
Art lovers rejoice! The Annual Yellow Springs Art Show is back, running through May 23rd. While the pandemic postponed festivities in 2020, this year's hybrid show is at full force with over 180 artists' works on display. The hybrid format allows art lovers to stroll or scroll through the show to discover amazing local art.
Plus, exciting events during the show include  "Art Around the Village" on May 2nd with plein air painting demonstrations, live music, a Mother's Day Basket Silent Auction, and box lunches available for pre-order from Life's Patina Mercantile & Cafe. YellowSprings.org.
Art Gallery at Devon
Always a highlight of the art season, the Art Gallery at Devon is back, though virtual. Learn more in the Devon Horse Show article in this issue.
Art in West Chester
West Chester's annual spring Gallery Walk may not be happening this year, but you can create your own art tour. Here are some local galleries in and around the downtown district, perfect for an art-filled stroll. Check gallery hours before you go.
SMALLER GALLERIES
Start by visiting Church Street Gallery to see the works of local Phoenixville artist Teresa Haag. Her paintings incorporate rundown urban settings, finding "beauty in grit." The show opens May 7th, so head there soon. ChurchStreetGalleryWC.com.
Also opening May 7th, see "New Paintings by David Katz" in his gallery. Katz's paintings incorporate the beauty of the sky with everyday life in Chester County. You may find familiar buildings, and even occasional faces, highlighted in his work. DavidKatzGallery.com.
On the second floor of Sunset Hill Jewelers & Fine Art Gallery is a unique gallery with a different kind of gem. Featuring works of several artists, the gallery displays a distinctive collection of works by the late Harry Dunn. SunsetHillJewelers.com.
MULTI-ARTIST GALLERIES
Just inside the Meridian Bank branch on Market Street, The Art Trust showcases work by local contemporary artists. Check out "Bridges, Barns & Cows, OH MY!" featuring paintings of local WCU professors Kate Stewart and Kristopher Benedict, on view until June 11th. Interested in the inspiration behind the art? Stop by the May 7th artists' reception and June 10th artists' talk. TheArtTrust.org.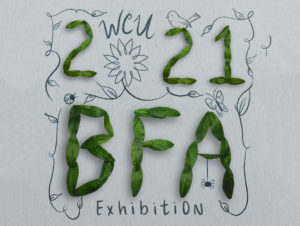 A full-service gallery specializing in local art, Visual Expansion Gallery regularly displays art ranging from realistic paintings to mosaic murals. Have paintings in storage that you want to display? The gallery also offers both framing and restoration services. VisualExpansionGallery.com.
Connecting the community through art for over 90 years, the Chester County Art Association is located just outside of town. Visit May 6th for a sneak peek at the Chester County Studio Tour to preview the works of participating artists and decide which studios to visit. ChesterCountyArts.org.
Finally, what better way to support the arts than supporting young artists? Through May 14th, explore the creative works of the class of 2021 at the West Chester University Senior BFA Exhibition. Located just off High Street, the Knauer and John H. Baker Galleries host this multi-disciplinary student show. See more art from the University via digital tours available online. WCU.ArtDesign.com.
back to top