An Equestrian End to the Summer
Get ready for equine entertainment, family fun and plenty of good food the whole month of September!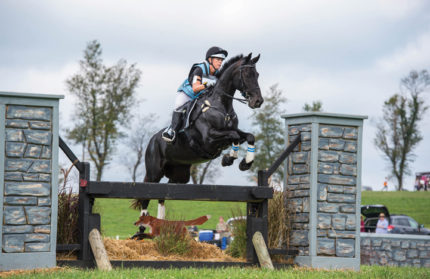 Chester County goes head over hooves for another season of equestrian excitement! Check out Ludwig's Corner Horse Show for Labor Day Weekend fun for fans young and old. Then send off the summer watching serious equestrian competition at the Plantation Field International Horse Trials.
Saddle up for these action-packed September weekends full of activities for the whole family.
Labor Day at Ludwig's Corner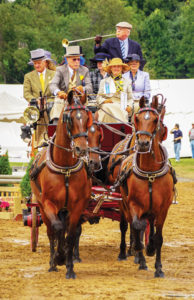 Ludwig's Corner Horse Show kicks off September with an annual Chester County Labor Day tradition. Bring the entire family for the September 1–3 weekend filled with competitive equestrian entertainment and fun for the kids.
A community mainstay for the past 75 years, this event is one of the best shows for equestrians young and old to compete in locally rated competition in Hunters, Jumpers and Equitation. The action continues throughout the weekend in three competition rings, where riders of all ages from around the region compete each year—some are even back for their 50th year in a row! The competitions feature events from Ladies Sidesaddle, Leadline for Children, Hunter and Pony Derbies and Carriage Driving.
There's plenty of family fun, starting with Saturday's Pet Parade sponsored by Lulu's Rescue, where pets from rabbits to alpacas are dressed in costumes and judged by State Senator Andy Dinniman. Take a break from watching horses compete in the ring and watch bunnies compete in their own special—and smaller—jumping contests!
Kids will have a weekend to remember on attractions like a bungee jump, mechanical bull and rock wall plus games, pony rides and much more. Listen to live music while sipping cool craft beer and browsing local and national boutique vendors' tents.
Come hungry because Yellow Springs Catering is providing tasty treats, including BBQ, hamburgers, hot dogs, ice cream and more Labor Day weekend favorites!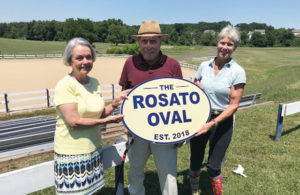 On Monday, there's a dedication and naming ceremony for the main ring as Dr. and Mrs. Donald J. Rosato are honored for their loyalty, generosity and involvement over many years. The Board of Directors are proud to name the ring "The Rosato Oval."
"[Ludwig's Corner Horse Show] has always been an integral part of the 'country atmosphere' that we love. Through the years, we have contributed our efforts to ensure that the grounds of LCHSA have remained in good form; the people with whom we have worked have been an integral part of our involvement," said Dr. and Mrs. Rosato.
Be there for all the family horse show fun and to join in for what makes Ludwig's Corner Horse Show special.
If You Go:
Sept. 1–3, 8 a.m. to dusk; $3–$7
1325 Pottstown Pk., Glenmoore.
LudwigsHorseShow.com
Plantation Fields of Fun
End your September alongside fellow serious fans of equestrian events! The 11th annual Plantation Field International Horse Trials runs September 20–23, and includes intense spectacles of horsemanship—what's often called an equestrian triathlon with three separate events testing horses and riders. This star-studded event will feature the best riders from North America along with the U.S. and Canadian teams from the World Equestrian Games competing in dressage, cross country and show jumping. There's something for everyone during the competition—from horses to tailgating and shopping!
Come to the event ready to witness some serious competition. Experience equine elegance as the top show horses display their prowess in the dressage ring. Get ready for adrenaline-fueled cross country races as horses and riders blaze across the rolling hills of Chester County to compete for first place among the best in the region. Stay for show-jumping as horses leap over unique decorated hurdles.
There's plenty to do for spectators, too! Bring friends and family for the hillside tailgating competition during the Cross Country event on Sunday. Set out your best silver and savory bites for the judges as they sample the food at each spot.
Kids will enjoy the Kids' Corner, complete with petting zoos, face-painting, crafts and rock climbing. Let them test their future riding mettle on pony rides. Parents can visit the Vendor Shoppes and pick up equestrian themed goods and more.
Whether you're there for equestrian events or just good fun with family and friends, this is a great end to the summer.
If You Go:
Sept. 20–23, $20/carload
387 Green Valley Rd., Unionville
PlantationField.com

back to top