Kimberton Horse Show
Sunday, April 30. This year at Ludwig's Corner!
The weather is warming up and that can mean only one thing: it's time for outdoor horse shows! Soak up the sun at the 72nd Annual Kimberton Hunt Club Horse Show, named the Pennsylvania Horse Show Association's Horse Show of the year in 2015 for providing the best experience for spectators, riders, trainers, owners, and, of course, horses.
Mark your calendar for April 30 and head for Ludwig's Corner Horse Show Grounds, the new location.
Kimberton Hunt Club is one of North America's oldest hunt clubs, and was founded in 1870 to preserve open spaces so current and future generations can enjoy the sport of foxhunting and the pleasures of the countryside. As the club's largest fundraiser, the horse show is able to help keep membership fees down so the hunting grounds can be protected.
Take the whole family to this April event—leashed pet allowed, too. It's a fun Sunday outing with live entertainment and delicious homemade food. Watch as riders from across the region compete in several classes—hunters, jumpers, lead line and the popular side saddle event with prizes up to $1500 from sponsors NAL, Do Trot In Tack Shop and Silvia Cole of Keller Williams.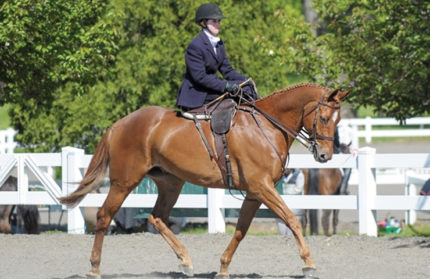 The event is perfect for those looking to warm up before the Devon Horse Show in late May.
Craving some retail therapy? Check out the vendor tents for everything from equestrian equipment to handcrafted coffee mugs. There's also plenty to enjoy in the legendary food tent, offering some of the best French fries in Chester County—all sold by hunt club volunteers.
The Kimberton Hunt Club Horse Show is a fantastic family event that contributes to the preservation of local hunting grounds for foxhunters and community members alike.
A perfect way to kick off horse show season!
Kimberton Hunt Club Horse Show, Apr. 30th, free admission, 8 to 6, 5 Nantmeal Rd., Glenmoore. For more information, KimbertonHunt.org. 
back to top