Why Hire an Independent College Counselor?
If your child is college-bound, you've likely heard the buzz about independent college counselors. In a nutshell: we're the counselors who work one-on-one with students outside the high school setting to help them identify and apply to colleges where they'll thrive intellectually and socially.
I'm frequently asked "Why hire an independent college counselor?"
My quick answer: You probably wouldn't take a DIY approach to buying a home. You'd hire a realtor who understands your needs, finances and the current market. Since your child's college education is probably your second largest investment, it makes sense to seek an expert's advice about that.
And my longer answer: An independent college counselor complements a high school counselor's work. While your child's school counselor plays a valuable role, the reality is that at many high schools, college counseling is just one of that counselor's responsibilities. The average public school counselor carries a caseload of a few hundred students, making it near impossible to provide individual attention—the cornerstone of an independent counselor's practice.
Independent college counselors view each student holistically, looking beyond test scores, grades and intended major. By asking targeted questions about preferred intellectual environment, relationships with professors as well as study abroad, we can create a balanced list of the reach, target and likely colleges that "fit" a student academically, socially and financially.
To develop these lists—and guide students through applications—independent counselors keep abreast of the ever-evolving college landscape, including admission trends. It's common for us to work with families whose college knowledge is incomplete or outdated. Often, parents remember College X as a "party school" with a high admit rate, not realizing over the past 30 years that the college has become highly selective.
The irony is there's more information about colleges at our fingertips than ever before (think college websites, the Fiske Guide and America's Best Colleges for B Students), yet parents and students have less time to sift through it. Independent counselors, however, visit scores of college campuses each year and talk shop with colleagues through professional associations. As we research, we know which online sources to trust and can suggest colleges beyond the 50 everyone knows.
Independent counselors also guide students through the application process, a time-consuming venture on top of homework and extracurriculars. When I taught English in the 1990s at Wilmington's Ursuline Academy, my students, who asked me to review their college essays, applied to about 5 colleges. Now, most students I see apply to 8 to 12 schools.
While the Common and Coalition for College Applications streamlined the process, many colleges require essays in addition to the main personal statement. Many counselors also offer essay guidance—from brainstorming topics to giving feedback on drafts—and help students stay organized and on track to meet deadlines.
One more reason to consider an independent counselor—and this may ring true for many families—a counselor brings calm to a process that's often stressful for students … and parents. (As the mother of a college junior and a high school senior, I know of what I speak.) Because the counselor sets deadlines and provides honest feedback and reality checks, parents can take on the role of cheerleader and maybe discuss matters other than college with their child.
So how do you find a counselor? Ask friends for recommendations and check out professional organization websites (Higher Education Consultants Association, Independent Educational Consultants Association) for counselors in your area. These counselors have not simply been vetted in terms of qualifications, they're bound by a code of ethics—spelled out on the websites.
Although it may seem obvious in light of the recent Varsity Blues scandal, remember that a counselor who guarantees admission to any college is waving a bright red flag.
My final pieces of advice: before you hire someone, have a clear understanding of their services and fees. And above all, make sure your child feels comfortable with that person because finding a "good fit" counselor is the first step to a successful and enjoyable college process for the whole family.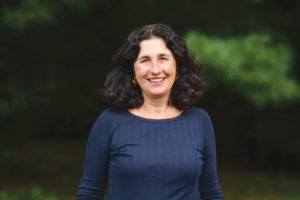 Laura Muzzi Brennan co-founded College Composed with Liz Price. Together they guide students through the college search and application process, including essay support. With Laura in the Delaware Valley and Liz in the San Francisco Bay Area, they cover the college scene from coast to coast. Learn more at CollegeComposed.com.
back to top