What's New at the History Center?
We're glad you asked.
Chester County History Center has more than just a new name. The former Chester County Historical Society also has a brand new major exhibit and a new president, Conor Hepp.
In addition, the History Center is offering new programming for all ages, which the staff has adapted for our current situation. Programs are offered online, such as illustrated talks on local history and book discussions. For parents and teachers, there's a new Virtual Teaching Portal that provides free access to educational materials.
And there are walking tours on many topics to help you look at West Chester with a different perspective. As President Conor Hepp explained, "Our goal and commitment are to be the History Center for everyone in Chester County."
New Exhibits and Galleries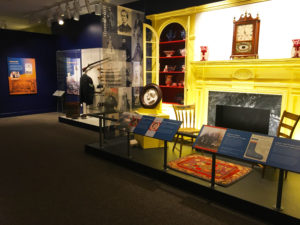 Visitors are invited to explore the History Center's recently opened exhibition, Becoming Chester County. The exhibit tells 300 years of local stories and highlights the people who helped "make history" in our community.
Some people's stories are about everyday lives, such as Catharine Boothe's. Widowed in 1803 with eight children, Boothe used her ingenuity to preserve the family farm at a time when women's legal rights were limited. Other stories are of those whose impact was felt worldwide, such as Civil Rights activist Bayard Rustin and penicillin producer G. Raymond Rettew.
Later this year, the History Center will open two visible storage galleries, a new feature. Visible storage allows visitors to get an up-close look at even more museum items. Textiles, furniture, ceramics, metals, clocks and fine arts will not only reveal 200 years of regional designs but will also provide opportunities for new discoveries and a deeper understanding of how local people could access a global market, even in the 1700s.
More Resources
The Library is another must-see stop for anyone interested in researching local or family history. Its collection of books, manuscripts and newspapers along with records of churches, businesses and organizations document over 300 years of Chester County history.
Of particular note in the collection is the newspaper clippings file, which allows quick access to articles by topic or surname. The History Center is also known for its exceptional photo archives, which houses thousands of images of Chester County people and places.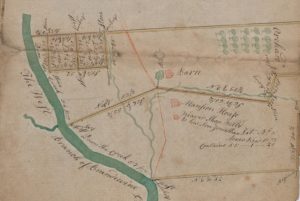 In addition to its operations in downtown West Chester, the History Center also administers the Chester County Archives in cooperation with the County of Chester. Located in the Government Services Center on Westtown Road, the Archives houses the historic government records of Chester County, such as deeds, taxes, estate files and court records.
A recent County Archives project is the interactive, online 1777 Chester County Atlas. The atlas is currently limited to townships that were most affected by the Battle of Brandywine and the movement of British troops, but will eventually include all townships in Chester County. The atlas identifies the landowners, mills and roads as they existed in 1777 and includes the location of residents who suffered losses or plundering at the hands of British troops. Dive into the map and find out if your home or neighborhood was a target of the British troops.
National History Day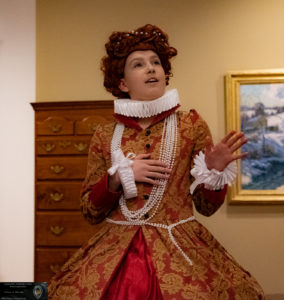 Due to the pandemic, the History Center staff have moved public lectures and educational programming online or outside. For example, this year's National History Day—a national program and contest for 6th–12th grade students—will take place online in March.
The History Center is the official coordinator for this event for Chester and Delaware Counties, where each year, over 2,000 local students participate in their schools. Of those students, 300 advance to compete at the regional level, and many continue on to the state and national competition.
Yes, the Chester County History Center is officially open—there was even a ribbon cutting. Make an appointment today to connect with 300 years of inspiring stories!
Interested in finding out more about Chester County History Center and all its offerings? Sign up for the e-newsletter at Members@ChesterCoHistorical.org. The History Center, which also offers a speakers bureau, gift shop and rental space, is located at 225 N. High St., West Chester. 610-692-4800; ChesterCoHistorical.org.
To ensure the safety of its visitors, the History Center follows current Pennsylvania recommendations for COVID-19 procedures, including mask requirements and capacity limits. Visitors must make appointments to visit the museum or library. For current information please visit the website.
back to top