West Chester International Short Film Festival
POSTPONED TO NOVEMBER 13–15 DUE TO COVID-19.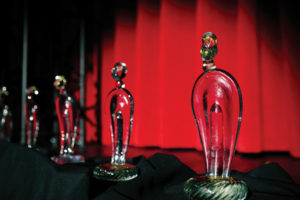 For three days every April, the West Chester International Short Film Festival takes over Downtown West Chester to celebrate the spirit of independent film. Spend April 24th to 26th exploring new lands, perspectives, stories and worlds, all contained in a single block of films.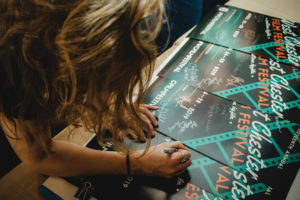 This year's 16th annual festival includes over a dozen Oscar-winning, nominated or short-listed films, submissions from more than 20 countries, along with stories from our own backyard. In total, there will be about 60 juried films of 30 minutes or less enjoyed by over 3,000 fans at sites throughout West Chester.
There's something for everyone at the festival that's designed to entertain, enlighten and educate. The Family Film Festival on Saturday morning is perfect for the whole family, and free for kids 10 and under. There's also a Young Filmmaker Festival featuring student-made films, plus filmmaker workshops led by industry professionals, a Filmmaker Meet & Greet, and an Opening Night Party.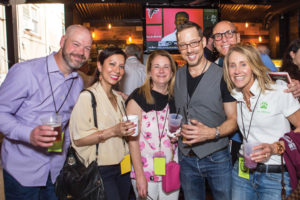 Enjoy the thrills at the late-night Horror Block of scary films or Coffee & Cartoons on Sunday morning, part of the new Pop-Up Film Block series. And at the not-to-be-missed Closing Night Awards Party, you can walk the red carpet, enjoy a cocktail with winning filmmakers, and watch the best films of the festival one more time!
This Festival involves more than just watching films—it's a community of people experiencing new stories together. Come find out why past guests call the West Chester Film Festival one of their favorite events in Chester County.
Find a new favorite film, a new friend and become part of the celebration. From Opening Night to the closing credits, you won't want to miss any of the fun at the West Chester Film Festival!
If You Go: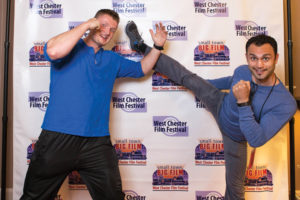 WHEN: April 24–26, 2020
WHERE: Uptown! Knauer Performing Arts Center, 226 N. High Street and other spots around Downtown West Chester
TICKETS: WestChesterFilmFestival.com
back to top