Vows in the Vines
Consider exchanging your marriage vows in one of our local vineyards.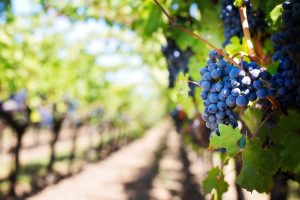 You don't have to be a couple of wine connoisseurs to enjoy the beauty of these local wineries as wedding venues, though it sure wouldn't hurt. From outdoor vineyards running across acres of lush Pennsylvania landscapes to the historic barns and cellars that house the wine, take your wedding party to an idyllic setting in wine country, right here in County Lines country.
Acadian Wine Company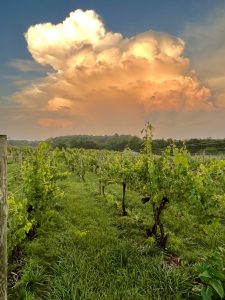 Get a taste of Southeastern PA at the Acadian Wine Company in West Grove. The decades-old vineyard and winery offer several wedding spaces — from the production cellar to lush lawns to galleries. At this homey venue, you'll find flexible, open-minded staff dedicated to making your special day perfect. The day-of can be very busy, so enjoy peace of mind knowing there will be an onsite coordinator to help make sure everything runs smoothly. Maximum capacity of 60 seated or 125 standing indoors as well as 500 outdoors, so there's room for your entire guest list. Outside catering permitted. 553 S. Guernsey Rd., West Grove. AcadianWineCompany.com.
Chaddsford Winery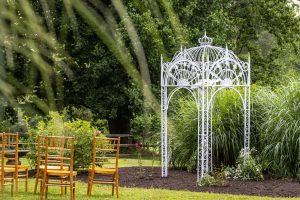 Looking for a more intimate gathering? The Chaddsford Winery hosts micro weddings for parties up to 40 guests. Enjoy a seated outdoor ceremony and a reception in either the Wine Study or Barrel Room. The venue features cocktail tables, your choice of a mimosa, sangria or sparkling wine bar, plus two onsite staff members to make sure your big day goes as planned. Whether a brunch or evening wedding, a ceremony here is a cozy option for tying the knot before your closest loved ones. Exclusive catering for hors d'oeuvres only, by J-Scott Catering. 632 Baltimore Pk., Chadds Ford. Chaddsford.com.
The Inn at Grace Winery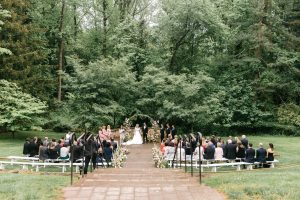 This 35-acre estate is home to a historic 1740s barn turned state-of-the-art winery, now an ideal location for your dream wedding. Choose to host your ceremony in the beautifully restored barn or dining room, or out in the wooded amphitheater with a cocktail hour in the winery. After perfect photos throughout the vineyard and a reception back in the barn, relax with your guests in the elegant manor house rooms and quaint country cottages. Event coordinators help customize every detail. Approved caterers. 140 guests maximum. 50 Sweetwater Rd., Glen Mills. GraceWinery.com.
Paradocx Vineyard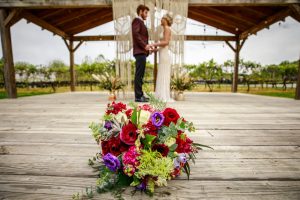 Enjoy over 100 acres of flowing fields during your wedding at the Paradocx Vineyard in Landenberg. This venue rental includes an engagement photo shoot and day-of bartenders, coordinators and an event specialist. Remember to request their s'mores package too! Rooms come furnished with tables and chairs, and you may customize with additional pieces. Bookings include a day of free wedding planning with a professional event coordinator. Outside full catering is allowed, but no outside alcohol allowed. 1833 Flint Hill Rd., Landenberg. Paradocx.com.
back to top