Vegging Out
Images courtesy of Chanticleer, by Lisa Roper
Growing Food at Home
A garden provides tranquility to the home and community and can also be a resplendent source of fresh food. Many fruit, vegetable and herb plants are charming additions to your garden, yield great tasting produce and can be grown in containers or small spaces.
Combine good soil health with the right plants, and garden-fresh crops are ripe for the picking. Chanticleer has increased vegetable production this year and has many examples to inspire your plantings and planning for next spring. You may want to up your garden game for 2021.
Read on to learn how to prepare for vegetable growing success for your home garden next year.
First, Make The Bed
The first step in creating an optimal growing space for vegetables is to take a soil test to determine your soil's pH, nutrient content and presence of any contaminants that would be health hazards.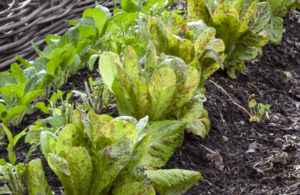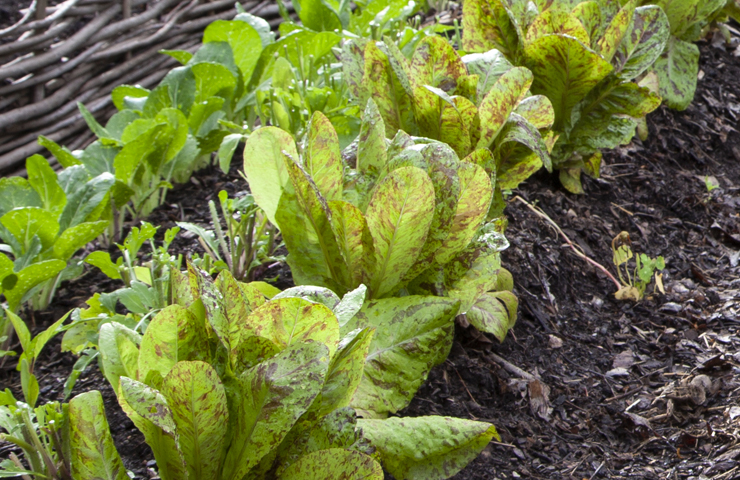 To begin, collect soil samples to submit to a local university extension for analysis. Penn State Extension county offices provide soil testing kits and analysis. Check the Penn State website for locations and details about soil testing. It's recommended that you test every two to four years and follow the recommendations precisely.
You may want to do this now to get a head start on next year's garden.
If you choose to use raised garden beds, you can enhance the nutrients by mixing in organic compost and tickling in granular organic fertilizer before planting your vegetables. Top dressing with a 2- to 3-inch layer of leaf mold or another organic mulch helps suppress weeds, retain moisture and counteract erosion. This also prevents soil splashes from dirtying plant stems when it rains.
Consider Pots
For those with less area for garden beds, container gardens are a delightful way to brighten up smaller spaces.
These can also be used for growing vegetables.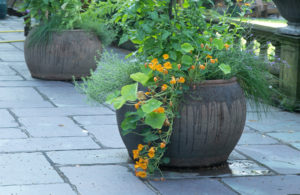 For vegetable pots, source a soil mix free of wetting agents, perlites and synthetic chemicals to grow vegetables that are safe to eat as you also reduce your carbon footprint.
Mixing in an organic granular fertilizer at the recommended proportion before planting will add slow release nutrients to the mix. When your plants need a boost, use fish hydrolysate (better than fish emulsion), an organic, liquid fertilizer that adds a ready supply of nitrogen to the soil.
Raise the Steaks
If you plan to include tomatoes, peppers and eggplants in your garden, you'll need to install stakes as soon as your plants go into the ground to support them and encourage a tidy look. Knowing the eventual height and spread of your plants will help you determine the right stake or cage size to support the plant's branches and the weight of its fruits.
Gardener's Note: Bamboo canes offer strength, a natural look and are easy to cut to size.
Take care to place your stake away from the root system of your plant but close enough to hold it upright. Keeping the stakes straight makes them less obvious in the garden. Tie the plant to the stakes using green or brown jute, which are gentle on the stems.
Choose Your Plants
Home gardens can include a variety of plants to grace your table and your home—edible flowers, herbs, crops and year-round plants. Here are recommendations for your 2021 garden plans.
Edible Flowers. Nasturtiums are easy-to-grow annuals that spill off the edges of containers and garden borders. These annuals thrive in cool spring and fall temperatures. Not only can you garnish salads with these edible flowers and leaves for a beautiful plate presentation, you can also pickle the fresh seeds with vinegar and salt for a topping similar to capers.
Calendula is another easy annual for spring and autumn that blooms consistently when deadheaded every week. The petals can be added to salads, quiches and frozen into ice cubes.
Another edible flower is the lovely summer annual Roselle, native to Central and West Africa. Its flowers flavor Agua de Jamaica, a cold, sweet hibiscus tea.
One more great option for teas is perennial bronze fennel. Its dark, towering plumes of soft, blue-green foliage can reach six feet in height over time and contrast dramatically with its golden umbels (flower clusters). These golden flowers add a licorice taste to hot or iced teas.
Herbs. Winter savory, a low-growing semi-evergreen bush from the Mediterranean, flowers pale white to pink, like thyme, and sprawls elegantly along borders and in pots. This makes a delicious garnish for green beans with butter.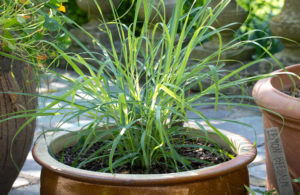 Lemongrass is a rapid growing annual and can be dotted through the garden like ornamental grasses. Its lower, inner stalks can be used for tea, marinades, curries, soups and salads.
And the fragrant leaves and abundant purple florets of Thai basil stand up well to summer heat and add authentic flavor to homemade pad Thai, pho or pesto.
Crops. Lettuces add a softening touch and come in great variety of forms, colors and textures to enhance the visual appeal of your garden. With edges varying from frizzled to buttery, most lettuces perform best in the cooler temperatures and lower light levels of spring and fall.
For a crop that will last into early summer, seek out heat-tolerant lettuces like Black-seeded Simpson, Cherokee, Magenta, Panisse, Coastal Star or Monte Carlo. Growing lettuce in a spot with afternoon shade will help keep them cool and thriving in the heat.
For containers, Tom Thumb popcorn is a dwarf variety of corn that adds agrarian flare to a small garden area or patio. Up the visual interest with vines of sweet potato and squash as they cascade elegantly from large pots perched on balconies and from hanging baskets.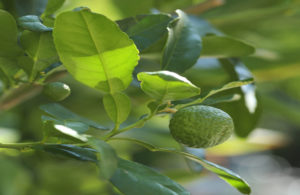 Indoor/Outdoor Plants. Thai lime is a great tropical houseplant for sunny windows and can be brought outdoors for the summer months after the last frost. This tropical bush has unique, hourglass-shaped leaves often used in Southeast Asian cooking. It's the magic ingredient for chicken Tom Yum soup, and its unique aromatic leaves are used in perfumes, cleaning and cocktails.
Prostrate creeping rosemary softens the edges of pots as it sprawls toward the ground and adds a textured, earthy look to mixed container plantings. The cascading cultivar Prostratus of the traditional Mediterranean plant can thrive in the sunshine of summer yet survive winter by a sunny window.
With all the time you have to plan your next garden, consider planting extra rows or crops so you can donate your abundance through the Pennsylvania Horticultural Society's Harvest program or your local food bank. Learn more at PHSOnline.org.
Chanticleer is a dynamic garden that's ever changing. This year, Chanticleer's Cut Flower Garden and the Chanticleer Terrace were transformed with vegetables to provide fresh produce to local food pantries and in response to the public's increased interest in growing vegetables. The garden is open through November 1, Wednesday–Sunday, from 10 to 5. 786 Church Rd., Wayne. ChanticleerGarden.org. 
back to top