Tour Lancaster County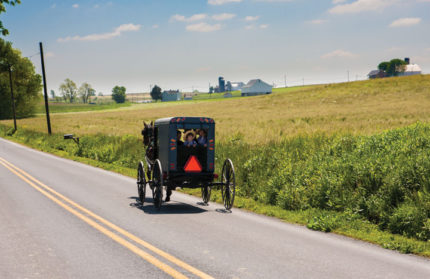 Head west to Lancaster County, which many think of first as the home to America's oldest Amish settlement. With miles of rolling hills and lush farms, this is a great place to slow down and take in the countryside.
But there's so much more there—a bustling city, historic sites, great shopping, charming towns and new sights cropping up every year. With so much to do, Lancaster should be on your list of summer plans. Learn more about attractions at DiscoverLancaster.com.
Lancaster City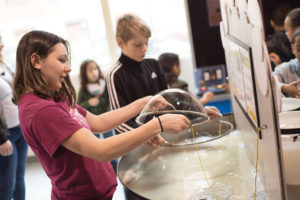 A great place to start is Lancaster's only city, with its active arts scene, varied museums, eclectic dining and much more. Learn about the city that was the capital of the U.S. for one day on a Historic Lancaster Walking Tour, or visit Wheatland Estate, home of Pennsylvania's only U.S. President, James Buchanan.
For your budding scientist, stop at the Lancaster Science Factory for an interactive experience. Check out their new expansion, which includes a maker space classroom where you can take a woodworking workshop or build a robot!
A trip to the city isn't complete without enjoying local performing and visual arts. Catch Mamma Mia! at the historic Fulton Theatre or go on a musical journey with Ovation—An AMT Pops Orchestra Experience at the American Music Theatre. On First Fridays, browse Gallery Row for live music, pop-up shops, happy hours and more.
Farms & Tours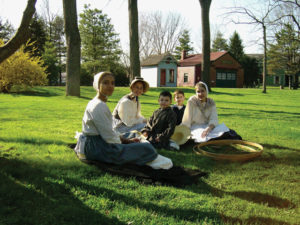 If it's a farm experience you crave, Lancaster has a bounty crop. Check out Landis Valley Village & Farm Museum to tour historic buildings, view exhibits and watch live demonstrations. Customize your tour by choosing a specific time period or theme, and by adding activities, like a historic dancing workshop or basic PA Dutch language lessons.
For sightseeing, take a horse-drawn carriage tour at Chateau Farms by Shady Maple Smorgasbord. Take in breathtaking views while you learn how Shady Maple transformed from a roadside stand to one of the largest buffets in the U.S., with a 200-foot buffet line! Or get the full Amish experience with a visit to Bird-in-Hand. Get dinner and a show at the Bird-in-Hand Stage and take a tour of Amish farmlands when you stay at one of their hotels or inns.
TIP: Try the new Amish Artisans Shopping Tour that includes four Amish shops amid spectacular farmlands. Find wooden toys, delicious baked goods, gorgeous quilted crafts and hand-stamped greeting cards.
Shopping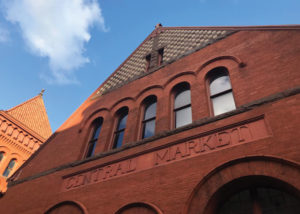 Shopaholics will love Lancaster's wide variety. Find locally grown food and Amish crafts like quilts, potholders and pillows at Central Market, the oldest, continuously running public farmers' market in the country.
Antiques lovers should visit Adamstown, known as the Antiques Capital of the U.S., to find over 5,000 antiques dealers. Stop by the 15,500-square-foot 272 Antiques Mall for over 160 booths selling toys, signs, furniture and plenty more.
You'll find top name brands and luxury items at Tanger Outlets and Rockvale Outlets. While at Rockvale, eat at one of their seven restaurants, enjoy a wine tasting at Nissley Vineyards' Tasting Room and take a break at the new Park and Virtual Reality Arcade to play EscapeVR: The Basement, a virtual reality escape room.
Trains & More Trains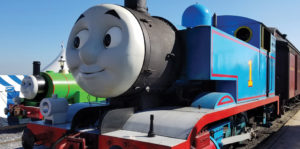 All aboard to check out all the railroad-related attractions in Strasburg! Visit the 2000-square-foot Strasburg Train Shop, or stop next door at Choo Choo Barn, a hand-crafted toy train exhibit with over 150 animated figures and 22 operating trains.
Strasburg is also home to the Railroad Museum of Pennsylvania, housing one of the world's most significant collections of historic railroad artifacts. See the new exhibits, including TrainWorks, hands-on areas, and a new film in Steinman Station.
Follow up with a stop at the Strasburg Railroad to ride a coal-burning steam train. Meet Thomas the Tank Engine when he rolls into town! During these "Days Out with Thomas," ride with Thomas and enjoy Thomas-related fun. He's back in town Sept. 14–22.
Finish your visit in neighboring Ronks at the Toy Train Museum and Library, one of the most extensive toy train collections in the world with trains dating back to the mid-1800s to present day.
More Towns to Tour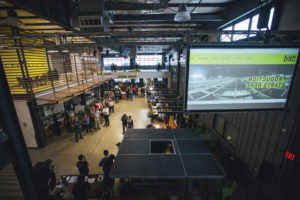 Head north to a National Historic Landmark, the Ephrata Cloister. Take a guided tour of the restored 18th-century cloister grounds and structures of the religious communal society, the German Seventh Day Baptists.
Dubbed America's Coolest Small Town, Lititz is a top town worth touring. Enjoy fireworks at their signature event, the 202nd Continuous 4th of July Celebration, at Lititz Springs Park. Or roll and knead your own pretzels at Sturgis Pretzel Bakery, and sample the famed Wilbur Buds at the Wilbur Chocolate Factory. Check out The Wilbur Lititz, Tapestry by Hilton, a new boutique hotel located in the Wilbur Chocolate Factory, opening in September with a bistro restaurant and nearby shopping.
Our final recommendation is the new and still-expanding Rock Lititz, a one-of-a-kind production community sprawling over a 96-acre campus. Stay at the Hotel Rock Lititz, sporting a rock-climbing wall plus a brewery, bike shop, yoga studio, candy store and more at the Rock Lititz campus.
A great end to a relaxing Lancaster getaway.
back to top