Theater Spotlight: Uptown! Knauer Performing Arts Center
This holiday season, expect the unexpected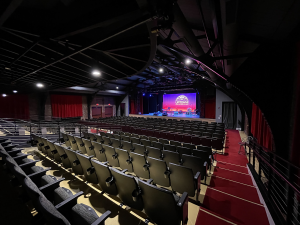 "The Butterfingers Angel, Mary & Joseph, Herod the Nut, and the Slaughter of 12 Hit Carols in a Pear Tree. That's the full title. I kid you not," says Carmen Khan, the new Artistic Director at Uptown! Knauer Performing Arts Center in West Chester.
Opening November 30, the holiday show is Khan's first production in the new season at Uptown, so she wanted to offer something that reflects the true spirit of the holidays, yet was fresh and with a different viewpoint. "We're the newest theater kids on the block," Khan says, "so we wanted to move away from the typical holiday productions, but still tell a story that has the expansiveness and big heart of the classics."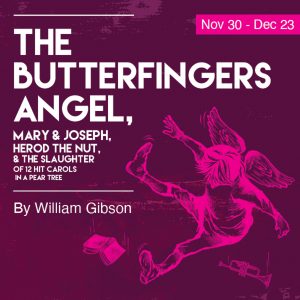 The Butterfingers Angel is by William Gibson (Tony Award winner for The Miracle Worker) and features a cast of 12 local actors plus local talent on the creative team as well, with Domenick Scudera directing.
Khan recognizes the opportunity here in Chester County. "The local talent pool is wide and deep," she notes, "and we're thrilled that we have the chance to collaborate with these passionate theater makers. Audiences will be delighted to see some of their favorites back on stage and will discover new talent!"
The heartwarming holiday story is about the young Angel Gabriel, who's charged with announcing to Mary that she's about to become a mother. Mary is free-spirited and has other plans for her future, with no intention of marrying anyone, let alone Joseph, a man she barely knows. A flustered Gabriel can barely hold on to his trumpet and is forever dropping the prompt book from which he's desperately trying to direct the entire Nativity narrative. King Herod needs to weigh in, as does a pageant of others — Tree, Three Kings, Sheep, Donkey, a Lout or two — all with opinions on just how this sacred occasion should be progressing along the road to Bethlehem.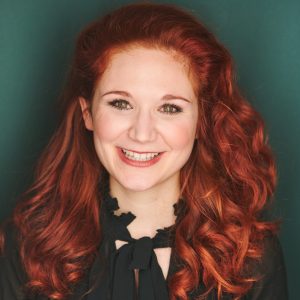 Although not a musical, there are spontaneous outbursts of traditional Christmas music at all the "right" moments. The play stays on course telling the story of Christmas, but from a sometimes antic, always original and joyful point of view.
The Butterfingers Angel marks the first in a three-play season at Uptown. In February, the season continues with The Mountaintop by Katori Hall, followed in April by The Adventures of Tom Sawyer by Laura Easton.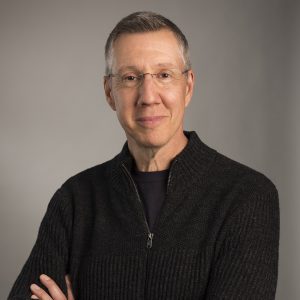 "Producing a new theater season can be especially daunting these days, but this region is very supportive of the arts. We want audiences to be astonished when they walk into Uptown this November," says Khan. "This first play has it all. The set for The Butterfingers Angel is brilliant (no sneak peaks here, sorry!). We're investing in enhanced lighting, and the costumes and sound are going to be just as beautiful. It's funny, entertaining, full of the Christmas music we all adore, and delivers a message of great hope. We're ready!"
Are you ready to be surprised this holiday season? Then come see the show with the surprising name.
IF YOU GO:
What: The Butterfingers Angel, Mary & Joseph, Herod the Nut, and the Slaughter of 12 Hit Carols in a Pear Tree
Where: Uptown! Knauer Performing Arts Center, 226 N. High St., West Chester
When: November 30 through December 23
How: Subscriptions and single tickets on sale now
Information: 610-356-2787; UptownWestChester.org
Spotlight on Carmen Khan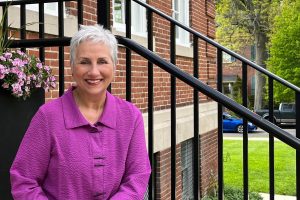 An accomplished actor, educator, writer, producer, director and arts executive, Carmen Khan has made Uptown! Knauer Performing Arts Center her new artistic home.
A little background: Originally from London, Khan moved to the U.S., where she continued teaching and earned her master's degree in acting at the Catholic University of America. She performed with the Hip Pocket Theatre (Ft. Worth, TX) and People's Light (Malvern, PA) and became Co-Artistic Director at the Laughingstock Theatre, Artistic Director at the Red Heel Theatre and Founder, Artistic Director and Executive Director of Philadelphia Shakespeare Theatre, where she created award-winning theater and educational programming for 25 years.
She's also a 32-year resident of West Chester. After commuting to Philadelphia for 25 years, she can now walk to work.
In early 2022, Uptown decided to bring on its first Artistic Director to create a professional regional theater housed in a performing arts center. Ready for a new adventure, Khan signed on and is producing the new theater season while growing Uptown's music, dance, comedy and film offerings to create a robust performing arts calendar.
When asked about her vision for Uptown, Khan says, "We aspire to expand. We want our audience to leave every performance feeling the world is a little bigger place than when they came in. To expand the theater's reach and relevance and influence in the community. To expand West Chester's sense of what is possible — what kind of a town we can be. I see Uptown as a vibrant arts institution and a destination for community and culture in the region."
Carmen Khan invites you to experience the power of the arts.
back to top