The TERF Mission
Supporting thoroughbred health and welfare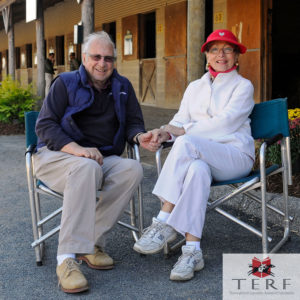 Each spring's equestrian season brings the thrilling spectacle of horses galloping across fields, jumping over hurdles and thundering across the finish line. But have you ever wondered what happens to those magnificent horses after their racing days are over?
That's where the Thoroughbred Charities of America (TCA) and the Thoroughbred Education and Research Foundation (TERF) come in.
Back in 1990, some Mid-Atlantic thoroughbred owners—headed by Herb and Ellen Moelis and the late Allaire DuPont—wanted to provide an after-care program for horses at the end of their racing careers. This sparked the concept of "horses helping horses" through a Stallion Season Auction, selling breeding rights of successful stallions and using the proceeds to help less fortunate thoroughbreds.
The first auction, held at the Moelis' Candyland Farm in Middletown, Delaware, raised $15,000 from 20 horse lovers, with the proceeds going to the Thoroughbred Retirement Foundation. Each year the event grew, and after hitting the $1 million mark in 1997, the group created the umbrella organization, Thoroughbred Charities of America (TCA), to make grants to nonprofit organizations caring for ex-racehorses.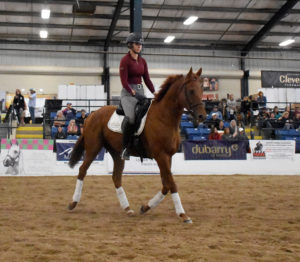 Over the next 20 years TCA distributed nearly $20 million to over 200 horse-related charities. Then in 2012, the Moelises founded the Thoroughbred Education and Research Foundation to focus on a related mission—education and research to better address equine safety and welfare and support the professionals who care for horses.
TERF provides over $100,000 annually in grants to nonprofits that address causes like equine research and education, veterinary medicine scholarships, and the proper care of horses. Scholarships for veterinary medicine are a key focus due to the rising cost of educating the next generation of equine caretakers.
In almost a decade, TERF has had a significant impact primarily through its 80 grants totaling over $700,000, but also through material support to local, regional and national organizations that promote education and research to benefit thoroughbred horses.
TERF continues to make an impact by supporting thoroughbred health and welfare through scholarships, education and equine research, with a priority of making racing safer.
For more about TERF and to become involved, visit TERFUSA.org.
TERF is a fund of the Chester Co. Community Foundation (Chescocf.org).
back to top