The Best Book You Never Read
Just in time for summer reading
Summer is just around the corner. So it's time to grab a book and a beach chair and get your summer read on!
Need some inspiration? I asked my co-workers at Main Point Books to talk about some of their favorites that may have escaped your notice. They hype their favorites in their own words, below.
The list includes something old, something new and hopefully something new to you!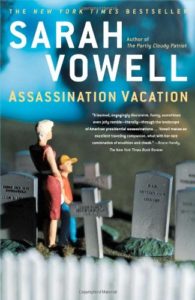 If you're not ready to hit the road yet, shop owner Cathy Fiebach suggests doing it by the book with Sarah Vowell's Assassination Vacation. "Who would believe visiting the sites of American political murders could be funny? Yes, it's also an instructive dive into our shady history, but the book is propelled by Vowell's wit and irreverent sense of humor."
Cathy also recommends traveling the American West via The Bean Trees by Barbara Kingsolver. "This is when Kingsolver had a sense of humor. The story is centered on a rural Kentucky woman who wants to escape getting pregnant and winds up on the road with a three-year old Native American child. It's charming and engaging and says a lot about love, friendship and how life brings you unexpected things."
Anmyriam Budner's first pick is The Twelve Lives of Samuel Hawley by Hannah Tinti. "Samuel Hawley is the worst man you will ever root for. His life is Herculean and he wears the scars on his body. Yet, even as you watch him make a hash of things, you realize he's a genuinely good father. How much of the bad he does is in the service of trying to make good? Even as this book entertains, it makes you think."
Her second choice is a book of essays about nature. "Arctic Dreams by Barry Lopez made me look at the natural world differently and begin to question humanity's desire to control the environment."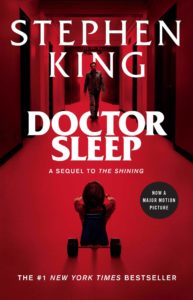 Nick Wardigo offers up fantasy and something from the master of horror, Stephen King. "Doctor Sleep is an unexpectedly touching novel from a guy known for scaring the bejesus out of his readers. It does that too (plenty of ghosts and monsters), but it's the sympathetic depiction of an alcoholic trying his damnedest to be a better man that will cut you to the bone."
If fantasy is your jam, Nick recommends A Brightness Long Ago by Guy Gavriel Kay. "This is the latest novel from a terrific fantasy writer at the top of his game. Kay's fantasy world is loosely based upon the Byzantine Empire and its fall, and he populates that world with wonderful characters from all walks of life—royalty, mercenaries, physicians, tailors, merchants and soldiers—and lets you watch as the march of history causes their paths to cross in wildly unexpected ways."
Benedict Tanter offers up some terrific period pieces. "Florence Adler Swims Forever by Rachel Beanland is a real heartwarming historical novel set on the Jersey Shore of the 1930s, about an unforgettable summer for a family based on the author's own."
Ben also loves The Amazing Adventures of Kavalier and Clay by Michael Chabon. "Another historical novel about two teenagers at the start of the comic books boom. Art, magic and mayhem mix as the world prepares for war."
Emily Hornbeck has your teenager in mind. "My picks are the two books in The Blood of Stars duology by Elizabeth Li, Spin the Dawn and Unravel the Dusk. They combine aspects of several different fairy tales with ancient Chinese culture to create a story that encompasses growing into our own power as individuals, how much we're willing to sacrifice for the ones we love, and what it takes to gain the happy ending."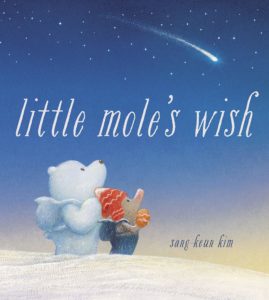 Hannah Lee chose two books for the youngsters in your life. "Little Mole's Wish by Sang-Keun Kim features lovely illustration and texts. It's the story of a lonely little mole, a snowball he molds into a bear, and his grandmother who saves the day when it melts."
Hannah also recommends The Best Man by Richard Peck, calling it "the very best work by the author, exploring the different role models for how to be a (good) man as Archer looks within and beyond his family."
I'm reaching in to the way-back machine for my suggestions. Stoner, by John Williams, is the story of a quiet English professor whose life is full of disappointments: a dead-end career, a bad marriage, plus he's estranged from his parents and child, and on top of that a new love ends under the threat of scandal. In other words, it's just real life. Nothing earthshaking happens, but this book may make you cry. It will also make you think. And care a lot about William Stoner.
My second choice is a little more upbeat, Rin Tin Tin: The Life and the Legend by Susan Orlean. This is Orlean (The Library Book) at her quirkiest. It's the unlikely tale of an abandoned pup, plucked off a World War I battlefield. Against all odds, he becomes a major Hollywood star, international icon and spawns a dynasty that lasts for decades! (You didn't think there was just one Rinty, did you?) If you love dogs and a good yarn, this one's for you.
Need more ideas? Stop by your local independent bookseller so you're set for the entire summer!
Shelley Laurence is a bookseller at Main Point Books, an independent bookstore with a handpicked selection for every member of the family. Check out their events, book groups and children's activities at MainPointBooks.com or on Facebook, Instagram and Twitter. Order on-line for delivery or pick-up. 484-580-6978; 116 N. Wayne Ave., Wayne.
back to top