Telemedicine
Its Promises and Limits
One bright spot from 2020 is the emergence of telemedicine as a more readily available option for our healthcare needs. Whether for convenience or concern about contact with others, virtual medicine—providing medical care remotely, generally though a smart phone, tablet or computer—has become increasingly popular.
We asked local medical professionals to share their experiences and plans for the future with telemedicine, along with noting the limits of this expanding technology.
Dr. Bimal Desai of Children's Hospital of Philadelphia describes the many ways CHOP is using telemedicine for pediatric care, including plans for connecting their King of Prussia patients with specialists at the Philadelphia campus.
Bryn Mawr Rehab Hospital's Deborah Bosley explains how virtual health visits provide some clear advantages for speech, occupational and physical therapy—for example, when a therapist can see the patient's home environment.
And yet telemedicine is not a complete replacement for in-person care. Dr. Eugene Glavin of Chester County Hospital reminds us that some medical procedures, like life-saving mammograms, still require in-person visits. The good news here is that hospitals and medical offices have in place protocols so patients are safe.
Want to learn more about this new option? Read on.
Digital Health for Kids: Invention from Necessity
Telemedicine programs work better than you may think in pediatrics.
Bimal Desai, M.D., M.B.I., Chief Health Informatics Officer Children's Hospital of Philadelphia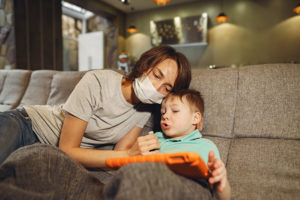 This past year, parents across the Delaware Valley faced a difficult decision: how can I make sure my child continues to receive necessary medical care during a pandemic? The answer for many, as it turned out, was to use the telemedicine programs offered by area hospitals and medical practices.
Telemedicine has become such a popular option that in the past year, for example, more than 100,000 children completed over 200,000 video visits at Children's Hospital of Philadelphia using their secure platform, MyCHOP.
Along the way, health care providers carefully tracked how things were going and found that video visits are both safe and effective. Here are a few key lessons learned about telemedicine since the start of the pandemic:
1) Telemedicine is well suited for pediatric care. In Primary and Urgent Care, telemedicine is an effective triage tool and is great for less urgent visits that might still require a parent or child to take a day off from work or school—like those for fever and rash. In Specialty Care, telemedicine is a powerful tool for chronic disease management and for remote second opinions. In Surgery, video visits are used to conduct post-operative follow-up visits. Many healthcare providers, including Physical Therapy, Occupational Therapy and Nutrition, are able to use telemedicine for their visits. Crucially, especially during the pandemic, Behavioral Health has embraced video visits, so children can continue to receive vital mental health care.
2) It's not meant to replace all in-person care. Kids still need well-child visits for growth measurements and vaccines. Your child may still need to be assessed in person at a clinic or an emergency room. Depending on your child's healthcare needs, telemedicine may not be appropriate. To help determine the best option, medical and surgical specialties have developed care guidelines for when to use telemedicine. Your clinician will walk you through the available options and recommend the safest and most appropriate option for your child.
3) Telemedicine shows us your child's health in a different light. Every day, we hear about the unique value that telemedicine offers. Notably, it flips the dynamic of a healthcare visit, so children who are scared of the doctor's office are often more at ease when the visit takes place from home. In addition, your doctor can learn about your child's health at home and use that information to personalize the care your child receives. For example, a nutritionist can assess how meal times are structured and teach families to read and understand the nutrition labels using the food in their own pantry. As a bonus, seeing your child's artwork and toys and watching them interact in their comfort zone is now part of the visit!
4) Families and providers rate telemedicine visits highly. Both in surveys and unsolicited feedback, families overwhelmingly say how much they like telemedicine visits. For many, it provides the flexibility to bring their child to a visit without missing an entire day of work or school. Family and healthcare provider feedback helps identify where to improve and refine telemedicine platforms and ensure the best experience possible.
5) Telemedicine can make a difference beyond routine and follow-up visits. Early on, healthcare providers learned that telemedicine solves a critical "Goldilocks" problem, filling a gap somewhere between calling your doctor by phone and going to a clinic in person. It's sometimes difficult to assess your child's health by phone, but with the addition of video, it's often possible to tell if you need to be seen in a clinic or emergency room. In addition, for children who are coming home from the hospital, it's easier to check in with families via telemedicine during those first few days at home, to help families adjust to caring for their child's medical needs.
6) Telemedicine is here to stay (we hope)! Much of the growth of telemedicine occurred directly because of the pandemic, as federal and state governments temporarily cleared the legislative barriers that prevented it prior to 2020. Time will tell what will happen after the pandemic, but all signs currently suggest that telemedicine will become an accepted style of healthcare delivery, allowing providers to honor our commitment to delivering the right care to your child, in the most appropriate setting, and in a way that respects your preferences.
So, what's next for telemedicine? As an example, when CHOP opens its new King of Prussia (KOP) hospital campus this fall, many specialists at CHOP's Philadelphia campus will provide video consultation to the patients and care team at KOP, ensuring that children hospitalized at either campus can receive the same high-quality standard of care.
What's possible beyond video visits? One idea is to develop a library of "digital therapy plans" to support children with both episodic and chronic medical conditions.
Imagine a child recovering from knee surgery who's able to get daily symptom check-ins, remote activity sensors, medication reminders, prompts to send pictures of the surgical incision, educational videos for physical therapy, and more, all "prescribed" using a patient portal on a smartphone. While that idea may sound farfetched, a digital therapy plan for infants born with complex congenital heart disease is planned by CHOP for later this month.
Necessity is the mother of invention, as they say. If there's any silver lining to the events of the past year, it's that out of the incredible need to deliver safe and effective care at a distance, we witnessed an explosion in telemedicine that will help to redefine patient care for years to come.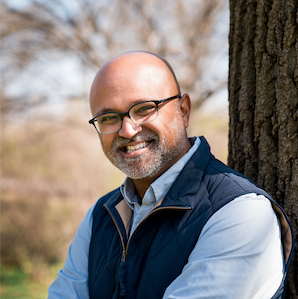 Bimal Desai, M.D., M.B.I., is the Chief Health Informatics Officer at Children's Hospital of Philadelphia and Clinical Associate Professor of Pediatrics in the Perelman School of Medicine at the University of Pennsylvania. Dr. Desai's team is exploring novel ways to use telehealth in pediatric populations, such as remote monitoring and digital therapeutics, while simultaneously measuring the impact of digital health on healthcare quality, including health equity, safety, patient experience, and clinical outcomes.
Can Rehabilitation Services Be Delivered Through Virtual Health?
For many patients, the answer is a resounding yes!
Deborah Bosley, PT, GCS, CEEAA, Advanced Clinician & Geriatric Clinical Specialist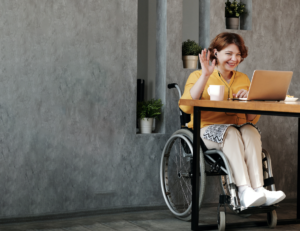 Virtual health, or telemedicine, the practice of using technology to care for patients remotely, has existed for decades. It's long proven essential in rural areas of the country, where access to healthcare professionals is limited.
In the midst of a pandemic, these virtual health visits between patients and providers have become commonplace in cities and towns everywhere.
This is also true for rehabilitation services, although prior to the pandemic, virtual health had been used for therapy in a very limited capacity. It wasn't until the pandemic that Pennsylvania approved this format as an option for speech, occupational and physical therapy, and only during what has been deemed a public health emergency. The American Physical Therapy Association is currently advocating for therapists to become recognized virtual health providers on an ongoing basis.
Speech Therapy
Speech therapy has greatly benefited from this approach to care. When therapists work with patients to overcome language or swallowing deficits, they often rely on the ability to see the patient's mouth and throat. And in many cases, the patient needs to see the therapist's mouth as well.
But pandemic safety protocols require face coverings to be worn by all during in-person visits.
In the age of COVID-19, virtual health is an excellent option for speech therapy because neither the patient nor the therapist needs to wear face coverings. The therapist can easily see the patient's mouth when articulating, and vice versa, and can also look into the patient's throat if needed.
Telemedicine visits also allow for loud phonations (speech sounds), which may result in aerosolizing that is unsafe to perform in-person at this time.
Occupational Therapy
Virtual health is also meaningful for occupational therapists, whose role is to help patients improve their ability to function at home and work. These therapists focus on such skills as cooking, organizing, showering, dressing and other activities of daily life.
If a patient has access to a smart phone or tablet, they can take their therapist on a tour through their kitchen, bathroom, living space and workspace. What better way to gain a thorough understanding of a patient's capabilities and challenges than to have an actual window into their physical environment? This helps the patient to work toward problem solving in real time.
Physical Therapy
Physical therapy can be more challenging to deliver through virtual health, but it offers a strong alternative for patients who are either uncomfortable coming into an outpatient setting or unable to do so.
Through virtual health, physical therapists can conduct a typical therapy session and visually measure their patient's progress. The therapist can see if a patient is not performing a movement correctly, cue them in real time, and gauge their ability to respond to instructions.
If therapists are proposing to fit a patient with a wheelchair, virtual health is also very helpful. Telemedicine allows a tour inside the home using a smart phone or tablet, to identify any physical barriers that will impede movement and to address them immediately.
Of course, physical therapists prefer to provide hands-on treatment, but this is not always possible, especially during a pandemic. Therapists tend to be very flexible and creative to ensure patients are not missing out on critically needed therapy just because they can't or don't want to be in an outpatient setting.
Engaging Caregivers
One of the silver linings currently provided by virtual health is the therapist's ability to educate and involve caregivers. With COVID-19 safety protocols, caregivers aren't always permitted to accompany their loved ones during in-person visits. Through virtual health, those caregivers can be present during sessions for speech, occupational and physical therapy.
This allows caregivers to gain a direct understanding of their loved one's treatment plan, an awareness of their capabilities and limitations, and the opportunity to be an important part of their progress and success.
Guidelines and Limitations
Each state sets its own guidelines for telemedicine, and health systems may have their own additional policies in place.
For example, at Bryn Mawr Rehab Outpatient Network, every new patient is first evaluated to ensure they are a candidate for virtual therapy. Then they are walked through each step of the process by the Patient Access staff.
During therapy sessions, therapists communicate with patients face-to-face online using Zoom, which is integrated into each patient's online MyChart account for easy access. (Due to licensure restrictions, patients must be in Pennsylvania.)
For successful virtual visits, the patient must have an appropriate electronic device (smart phone, tablet or computer with a camera), as well as a reliable Wi-Fi connection, and the ability to manage the technology. HIPAA regulations prevent connecting through public platforms such as FaceTime.
Successful televisits also may require ample physical space, specific equipment and enough privacy as the patient wishes to have when sharing personal information and participating in activities.
Safety is always considered. For patients with physical limitations (such as trouble with balance), there should be a caregiver present or close by. And if the patient's vital signs (such as blood pressure or heart rate) need to be monitored during therapy sessions, there should be a trained aide or healthcare professional on site.
It's important to note that rehab therapists are not permitted to conduct virtual health visits across state lines. For example, if a patient began treatment in Pennsylvania but is currently in Florida, virtual health can't be used for a visit now.
Getting Started Today
Throughout the pandemic, so much has been learned about delivering rehabilitation services via virtual health. As a result, patients may have more options for receiving care now and possibly in the future in-person, via virtual health, or through a hybrid model.
Please don't delay seeking the care you or a loved one need because of COVID-19.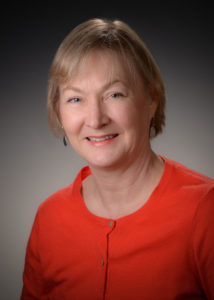 Deborah Bosley, PT, GCS, CEEAA, specializes in outpatient physical therapy at Bryn Mawr Rehab Hospital in Malvern, a leader in physical and cognitive rehabilitation and part of Main Line Health. She's certified by the American Board of Physical Therapy Specialists and the Academy of Geriatric Physical Therapy and is a presenter with the U.S. Bone and Joint Initiative and a Master Trainer in the Matter of Balance program.
Why You Shouldn't Delay Your Mammogram During the COVID-19 Pandemic
Some medical procedures still require in-person visits­—but with precautions.
Eugene Glavin, M.D., Director of Breast Imaging Chester County Hospital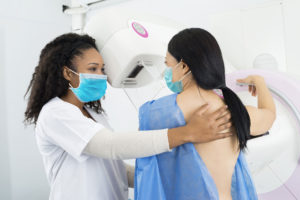 Birthday parties, vacations, weddings, haircuts—we've had to delay a lot of things due to the COVID-19 pandemic. And while some of these postponements have been disappointing, they were important to keep yourself and those around you safe and healthy.
Something else that was pushed back on a lot of calendars was the mammogram—a cancer screening tool used to detect breast cancer. Compared to this time last year, there was an 86% to 94% drop in overall cancer screenings in the U.S., likely due to anxieties surrounding the virus.
While delaying your annual mammogram may have been the best choice for you at the height of the pandemic, it remains critical to undergo this life-saving screening. Women who are considered to have an average risk of breast cancer can begin annual mammograms at age 40.  This should be done each year—pandemic or not.
Hospitals around the country, including Chester County Hospital, have swiftly adapted to the pandemic by implementing protocols to keep you safe as you maintain necessary health screenings. Here are four reasons to get your mammogram back on the calendar.
An early breast cancer diagnosis can save your life. Mammograms are a breast cancer screening tool, which means they check for the deadly disease before any symptoms appear. They're meant to detect breast cancer long before any lumps, pain, discharge or other possible signs of breast cancer are noticeable, and this early detection may save your life.
When cancer is discovered early, your odds of survival increase. This is because the cancer may be smaller and easier to treat. Also, finding cancer early makes it less likely you'll require aggressive treatments like a mastectomy (surgery to remove the breast) or chemotherapy.
Certain treatments, including chemotherapy and immunotherapy, can also weaken your immune system, putting you at higher risk of complications from COVID-19. And if cancer spreads to your lungs, you may develop lung problems that can get worse if you become infected with the virus.
A mammogram is the only test that has shown a reduction in deaths from breast cancer. This 20-minute procedure could add years to your life. Early detection remains just as critical as before COVID-19.
Some women are at a higher risk of breast cancer. A temporary postponement for women who have an average risk of cancer may have made sense while hospitals were overwhelmed with COVID-19 patients. However, concerns surrounding the pandemic may have caused women who are at a higher risk of breast cancer to delay these appointments for too long, putting their lives on the line. Women who may be considered high risk for breast cancer include those who have:
A family history of breast cancer, especially from parents, siblings and children,
A known BRCA1 or BRCA2 gene mutation,
A parent, sibling or child with a known BRCA1 or BRCA2 gene mutation (and haven't had genetic testing themselves),
Had radiation therapy to the chest between the ages of 10 and 30, or
Syndromes (or have a parent, sibling or child with syndromes) such as Li-Fraumeni, Cowden or Bannayan-Riley-Ruvalcaba syndrome.
Unfortunately your risk for breast cancer remains the same during the COVID-19 pandemic, and delaying routine screenings for too long can be dangerous. Early detection is especially important for women who have a higher chance of being diagnosed with the disease.
Mammograms can be done safely, even during a pandemic. Long before the COVID-19 pandemic came to the Chester County area, local hospitals, including Chester County Hospital, began planning to ensure the safety of every individual who walked through the hospital doors, including those who need routine services like a mammogram.
For example, Chester County Hospital has its own COVID-19 unit that's completely separate from other areas, including the mammography department. In addition, many safety precautions have been put in place, such as:
thermal scanning (equipment that measures surface skin temperature),
requiring everyone to wear masks at all times,
reconfiguring waiting areas to promote social distancing,
increasing the frequency of cleaning waiting areas and high-touch surfaces, such as tabletops, buttons and handrails and
providing plenty of hand sanitizer throughout the hospital.
The Chester County Hospital has also organized a committee dedicated solely to ensuring patients, visitors and staff are kept safe. As a result, you can be confident that going in for your mammogram is safe and highly beneficial for cancer detection.
The COVID-19 pandemic is not going away anytime soon. The pandemic has changed the world, and what comes next depends on a variety of factors, including social-control measures (like mask-wearing and social distancing), medications and, of course, a vaccine.
However, one thing is certain—COVID-19 isn't showing signs of disappearing soon. As a result, it's become necessary for your well-being to find safe ways to keep up with routine health management, including your mammogram.
Over 42,000 people are estimated to lose their lives to breast cancer in 2020. If people continue to delay essential screenings like mammograms, this number could increase. On the other hand, continuing to get your annual mammogram can help keep you healthy for many years to come.
Know Your Individual Risk—and Communicate with Your Provider. The COVID-19 pandemic has thrown the world for a loop in a number of ways, and finding ways to keep up with healthcare appointments is certainly one of them. To stay safe and healthy, communication with your healthcare provider is critical.
If you may be at higher risk of severe illness from COVID-19—such as due to older age or other health conditions like heart disease or diabetes—talk to your healthcare provider. Together, you can decide when you can safely resume routine mammograms.
While this pandemic may understandably lead to more anxiety, it's also a great time to recognize how essential your good health is. Mammograms have long been a life-saving tool for women in order to diagnose and treat cancer as early as possible, and during the COVID-19 pandemic, this remains as true as ever.
If you have questions about scheduling your annual mammogram during the COVID-19 pandemic, call your healthcare provider or request an appointment online. Do it today!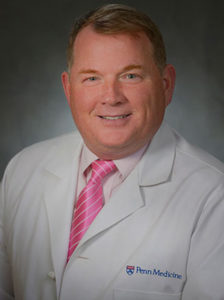 Eugene M. Glavin, M.D., is board certified in diagnostic radiology. He went to medical school at Jefferson Medical College and served his residency at the Christiana Care Health System. He currently sees patients at both Chester County Hospital and the Hospital of the University of Pennsylvania.
back to top