Summer's End: A Low-Key Guide to Family Fun in Delaware County
By August, it's just too hot to plan.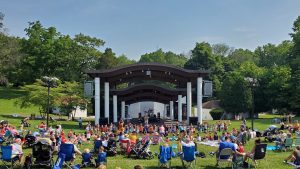 There are vacations and staycations, weekend getaways and overnight trips. But by the end of summer, your family may have exhausted them all. Your journeys have been booked and spent, your excursions complete and your everyday rituals of pool and camp are starting to lose their luster. By this time of the summer, even a day trip can seem like too much of an excursion, while a staycation ("Booooring!" You can already hear the kids.) is completely out of the question.
It's the perfect time to revisit our neighbor to the south, Delaware County. With many destinations less than an hour away, there's no need to make a day of it to drive to Delco. No need to pack a lunch or a cooler — unless you want to.
Keep it simple. Pick one spot, have an enjoyable afternoon doing something new and different, and still make it back home before the pool closes.
Fun and Games
Summer may be all about days spent at the pool, but at some point, around the beginning of August, the water becomes a little too warm, and the idea of another afternoon baking under the beating sun begins to lose its appeal.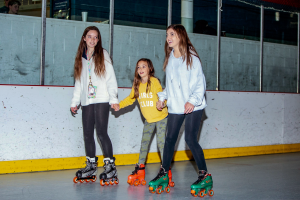 Before the kiddos opt for an afternoon of video games or YouTube shorts, go retro. These activities, though not entirely communal, at least require some collective cheering.
When the days get too hot to venture outside at all, throw on your favorite neon T-shirt and head over to Marple Sports Arena in Broomall for a little roller-skating fun. For much of the summer, camps dominate this popular family destination, but on select Saturdays through August, summer skates can still be found. Embrace your inner '80s child, lace up those roller skates and get ready to shoot the duck. (You may need to check out YouTube to understand.)

Feel safer with your feet on solid ground? Then get the family's competitive juices flowing at Sproul Lanes in Springfield. Delaware County's largest bowling alley has 36 lanes, so there's almost always an opening. Bonus: the lanes were renovated in 2019 after 60 years of operation. Today you'll enjoy upgraded lanes and ball returns, plus murals of Philadelphia behind the pins.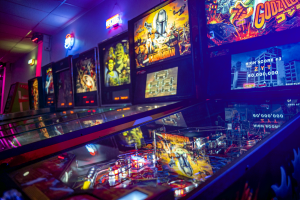 For another retro yet still-new experience, check out Game on State, a modern twist on an old-school arcade. Choose from arcade classics like pinball, Donkey Kong or Centipede, or opt for ultra-modern play at the VR play spot. And if that's not enough to keep the late-summer whining at bay, sample the onsite candy store with over 350 types of sweets to choose from. It's no wonder Game on State is known as "everybody's arcade." Play is unlimited; access is by the hour.
While nostalgia can be fun, so can trying something new. Baseball has long dominated American summers, yet it might be time to make room for the world's game — soccer. Major League Soccer reported record attendance last year that likely will grow with the addition of phenom Lionel Messi heading to Miami.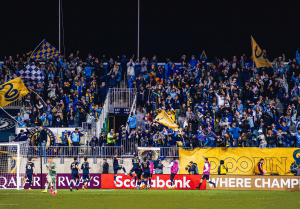 For a local soccer match, just head south to the Chester Riverfront, where the Philadelphia Union, formed in 2008, has been steadily growing a dedicated hometown fanbase. Games are action-packed, and the 18,500-seat stadium delivers a more intimate feel than other local professional arenas. Do plan ahead. Tickets are harder to come by since the Union claimed the Eastern Conference Championship last year.
Out and About
By August, it's hard not to start wishing for cooler temps to come to the rescue (and the return of school, if you're a parent). But don't rush summer's end just yet. The natural world has so much to show you.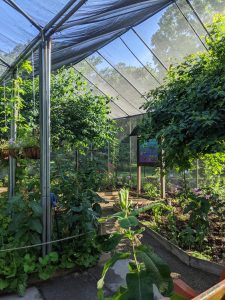 First, make a plan to stop by Tyler Arboretum in Media. One of the country's oldest public gardens, Tyler Arboretum has 650 acres of protected land to explore. By late summer, you'll find the season's wildflowers in full bloom. Longtime volunteer and wildflower expert Dick Cloud leads a tour of the season's best blooms on Saturday afternoons. Registration is required, and the two-hour tour may not be suitable for younger children, but for those with an interest in native plants, it's a must.
If you do have younger kids, plan instead to stop at the Butterfly House, which is full of activity in summer. Also fun is Lucille's Edible Garden, which hosts a Tasting Station on Sundays in August (no registration needed). Just stop by with an open mind and an empty belly.
When your day is done and your flower knowledge tucked away, cross to the other side of Media for an evening at beautiful Rose Tree Park. With 120 acres, Rose Tree Park is not your average neighborhood park. There are woodlands, a 100-member community garden, a collection of historic buildings and more than enough space to lay out the ultimate picnic spread.
But it's the music that draws people to the park in the summer. Each week from mid-June to mid-August, Rose Tree Park hosts five nights of free concerts. That's right, every Wednesday through Sunday, catch a new band at the park's outdoor amphitheater. Concerts usually begin at 7:30 p.m. and range from funk to classical to reggae and rock. Check the park website for the full lineup.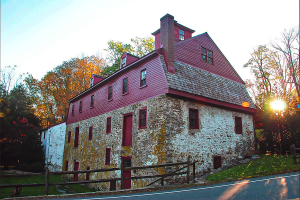 Another option is the Newlin Grist Mill in Glen Mills. My family actually visited as a field trip destination earlier this year. While we were there, the big waterwheel was being rebuilt (still is), so the mill wasn't running. This gave us an inside look at the period-appropriate repair work on the more than 300-year-old mill — no power tools here! There's also a functioning blacksmith and 8.5 miles of trails through the 160-acre park. For birders, the mill holds a monthly bird walk, and in September, there's the Archaeology Festival. Tours of the Grist Mill are $6/person. Trails and other events are free.
Quiet Moments
Summer can be noisy. Music drifts from outdoor stages or tunes are cranked up to peak volume. The shrill laughter of children rings from parks and swimming pools. Normally, you don't mind. But by August, when the afternoon sun is at its peak, nothing sounds better than a little quiet time and the cooling white noise of air conditioning.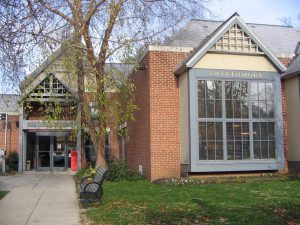 A favorite low-noise summer option is to duck into a local library, and Delaware County has 28 of them. Besides a summer's worth (or 40) of pool reads, you'll also find countless activities for kids and adults alike — from "Take and Make Craft Kits" to family story times to Swarthmore Public Library's biweekly Stitches needlework club. This month Media-Upper Providence Free Library is welcoming Magician Mike Rose, the Helen Kate Furness Library has Coloring for Grownups, and the Folcroft Public Library is hosting a free movie matinee.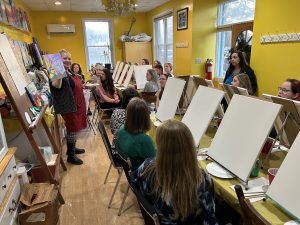 For those with budding artists in the family, consider a trip to the Rockdale Art Center in Aston. On Wednesday evenings in August, the Center holds Exploring Arts classes for kids ages 5 to 10. Each week introduces a new project and art style for the kids to explore, including drawing, painting and sculpture. Or book in-person independent studio time. You bring the vision, and for $25 a session, you'll get what you need to bring that vision to life — including studio space, art supplies and the guidance of a teaching artist. (Note: space must be reserved at least 24 hours in advance.)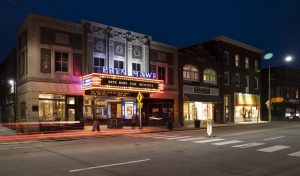 For more entertainment, you can catch the latest summer blockbuster at the nearest AMC with reclining seats (Springfield, if you are so inclined). Better yet, head over to the beautiful Seville Theater at the county's edge in Bryn Mawr and get a double escape — one of time and place. Built in 1926, the Seville Theater, now known as the Bryn Mawr Film Institute, was rescued from life as a gym in 2004 and has since been presenting the community a refreshing combination of independent, foreign, classic and big-name films. Visit their website for listings of films and showtimes.
After getting your fill of a season, it's always tempting to wish for the start of the next. Swapping autumn's dwindling leaves for the cozy comfort of winter's holiday season or the bleak days of winter's end for spring's warming temps and expanding daylight. Summer is no different. In late spring, we beg for the start of summer break and a cool dip in the pool — right up until the heat becomes too much. Soon back-to-school shopping and cool fall nights beckon.
But before succumbing to the siren calls, try and squeeze at least one memory more out of summer's bounty.
back to top