Summer Camps in the Brandywine Valley
Our guide to help you keep your kids energized, engaged and happy all summer long
Brandywine Zoo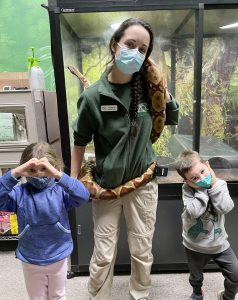 1001 N. Park Dr., Wilmington
302-571-7788×209, Camps@BrandywineZoo.org
June 13–August 26
This summer camp is designed to provide children ages 4–17 the opportunity to learn about animals, zoos and wildlife conservation. This enriching and educational experience will be filled with Zoo visits, live animal presentations, crafts, games, stories, learning projects and much more. More importantly, each child will learn the importance of having fun in nature and making new friends.
Bournelyf Special Camp
1070 S. New St., West Chester
610-692-9027; BSCWC.org
Day Camp Sessions: July 5–August 5
2 Swim Camps: weeks of August 8 & 15
Alumni Pocono Weekend: July 7–10
Alumni Cape Charles, VA Vacation: August 13–20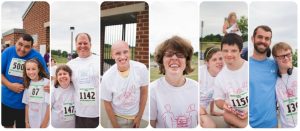 Serving children ages 8–17, young adults ages 18–25 and adults/alumni campers ages 26 and up with mild to moderate
intellectual and related special needs (mainly those with Down syndrome, autism spectrum disorders and similar special
needs). All first-year campers must attend an open house before being accepted. Register online at the website. Request info at Info@BSCWC.org.
Camp Geronimo
The Barn at Spring Brook Farm
360 Locust Grove Rd., West Chester
610-793-1037; SpringBrook-Farm.org
June 20–24; June 27–July 1; July 18–22;
July 25–29; August 1–5; August 8–12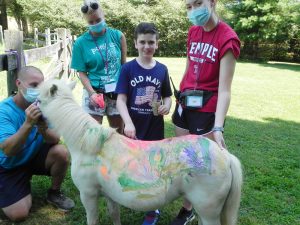 Camp Geronimo offers children ages 6–12 years with disabilities a unique day camp experience on a 17-acre West Chester farm. A 1:1 camper/counselor ratio ensures all children can participate safely and successfully. A registered nurse is on site each day to ensure each child's medical needs are met. Whether it's feeding a baby calf from a bottle, picking vegetables from the garden, or grooming one of the miniature horses, the camp guarantees a fun and memorable experience for all campers.
Delaware Museum of Nature & Science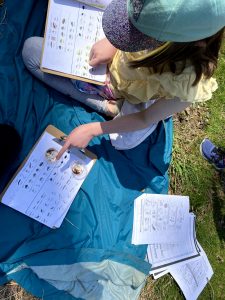 4840 Kennett Pk., Wilmington
302-658-9111, DELMNS.org
4–6 year olds: June 6–17 (half day)
Completed K–3rd Grade: June 20–August 12 (full day)
Completed 4th–5th Grade: July 5–August 12 (full day)
The Delaware Museum of Nature & Science is opening just in time for camp! Explore nature, science and the new museum through engaging, hands-on activities and a variety of themes.
Centreville Layton School
6201 Kennett Pk., Centreville
302-571-0230; CentrevilleLayton.org
June 27–July 29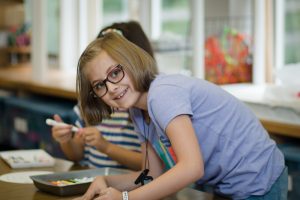 Their Pre-K–8th grade program is designed to reinforce academics, with an optional afternoon program focused on recreational activities and nature exploration. The 9th–12th grade program offers one-on-one instruction with a program designed to broaden students' skills in any desired subject. Visit website for information.
Goggleworks Summer Camps
GoggleWorks Center for the Arts
201 Washington St., Reading
610-374-4600; GoggleWorks.org
June 20–August 19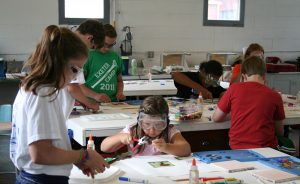 Are you looking for new ways to help your kids, ages 6–17, create their best summer yet? Let them explore their curiosity and creativity with Goggleworks' weekly youth and teen art camps. Campers will learn various ways to make art, explore new and innovative techniques and build lasting friendships as they journey into the wonderful world of art.
Upland Coutry Day School
420 W. Street Rd., Kennett Square
610-444-3035; UplandCDS.org/Camp-Upland-2022
Weekly camps, June 13–August 19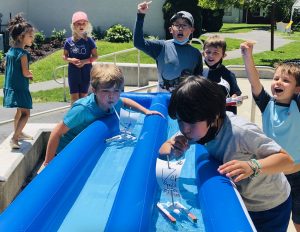 Upland is offering weekly camps for children 3–12 on their 23-acre campus this summer. Campers will experience the thrill of JP's Treehouse, the adventure of the Upland Woods and the excitement of building in the IDEA Center every day. Voted the Best Summer Camp in Chester County 2021 by the Daily Local, Upland pledges to offer a happy, healthy and educational camp experience committed to the learning and growth that occurs with play, collaboration and imagination. Camp Upland and BeeSchool Summer— What Summer Camp Should Be!
West Chester University Summer Music Camps
West Chester University, Swope Music Building
610-436-2921; WCUPA.edu/SummerMusicCamps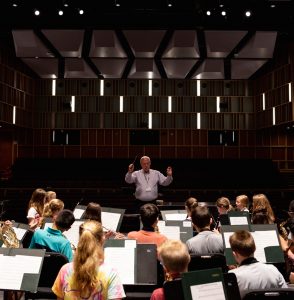 Elementary School and Middle School: June 27–July 1
High School Summer Music Institute: July 11–16
Summer Jazz Camp: July 17–22
Elementary and Middle School camps offer a variety of ensemble experiences, culminating with a finale concert. Students at the WCU High School Summer Music Institute benefit from private lessons, large and small ensembles, music theory classes and concert performances. Summer Jazz Campers participate in jazz combos, rhythm section clinics and technology, recording and arranging classes. Students enjoy working with the outstanding faculty in state-of-the-art Wells School of Music facilities.
Wilmington Friends Summer Camp
101 School Rd., Wilmington
302-576-989; WilmingtonFriends.org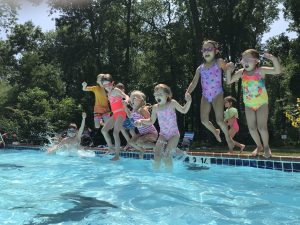 June 20–August 26
Wilmington Friends Summer Camp provides a wealth of high-quality programming for campers age 3 through entering 9th grade. Fun and engaging programs are available for each age group. One of the few camps in the area that offers camp from 8:30 a.m. to 4:30 p.m. daily. (Before/after care from 7:30 to 8:30 a.m., and 4:30 to 6 p.m. for an additional fee.)
back to top