Spring Forward with Books
There are plenty of books to help you connect with nature
Are you ready to shake off this long, cold winter and think about spring? You might not be prepared to venture out in a crowd or take a trip, but there are plenty of books to help you connect with nature in your backyard or close to it.
Let's start in your garden.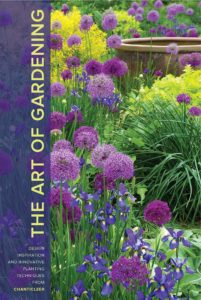 The Art of Gardening: Design Inspiration and Innovative Planting Techniques from Chanticleer
by R. William Thomas
Chanticleer, located in Wayne, is one of the most beautiful public gardens in America. Think what they do there is out of your league? Think again.
Chanticleer's staff gardeners offer up helpful, how-to advice that's useful in any size garden. You'll learn how to pair plants and palettes to different conditions and how to use hardscape materials in a fresh way. And, the book is filled with gorgeous photos, sure to fire up any gardener's creativity.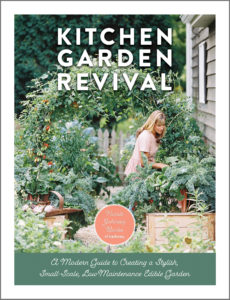 Kitchen Garden Revival: A Modern Guide to Creating a Stylish Small-scale, Low-maintenance Edible Garden
by Nicole Johnsey Burke and Eric Kelley
Want to grow your own veggies? This book guides you through every aspect of kitchen gardening, from design to harvesting. There are easy-to-follow plans for four seasons of ornamental plants, plus plenty of homegrown fruits, vegetables and herbs. Beginners will find what they need to get started, and experienced gardeners will learn some new tricks. You'll be eating what you grow in no time!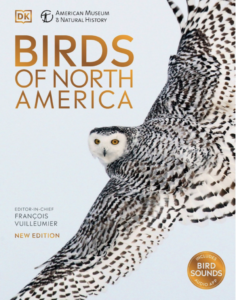 AMNH Birds of North America
by editor-in-chief Francois Vuilleumier
Want a bird book with more detail? This one features clear, close-up photos of the 550 most commonly seen birds, from waterfowl to shorebirds to owls, hummingbirds, finches and more. You'll learn when and where to spot them with up-to-date, color-coded maps highlighting habitation and migratory patterns. You'll want to take this with you when travel is again part of your life.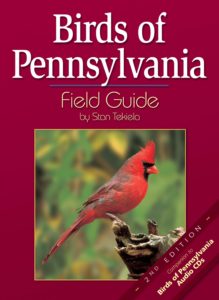 Birds of Pennsylvania Field Guide
by Stan Teklela
If gardening isn't your thing, maybe birding will pique your interest. This book is a great place to start. You'll find 117 species of Pennsylvania birds, organized by color. Do you see a yellow bird in your yard and don't know what it is? Go to the yellow section and find out. Fact-filled information, a compare feature, range maps, and detailed photographs will help you positively identify the birds that you see.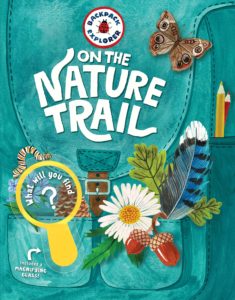 Backpack Explorer; On the Nature Trail, What Will You Find?
by the editors of Storey Publishing
Let's not forget the younger set. Jump-start your kids' curiosity with this take-along field guide for children ages 4 to 8. From worms, birds and spiders to trees, flowers and clouds, young explorers learn what to look and listen for wherever they are, whether in a nature preserve, an urban park, or their own backyard. The book also includes seek-and-find lists, on-the-trail art projects and games to get kids engaged.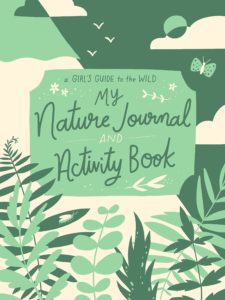 My Nature Journal and Activity Book
by Ruby McConnell
Nature is full of adventures, but sometimes it's easy to forget what you felt or saw. My Nature Book is the perfect place for your child to keep track of all of his or her memories. It's a place to draw and write about their experiences with nature, so they'll remember the sound of a squirrel chattering or the color of the bird that landed on their lunch sack. It's also full of ideas and projects, like how to make delicious bread or muffins to take on hiking trips. There are plenty of lined pages for writing, blank pages for drawing and other activity pages.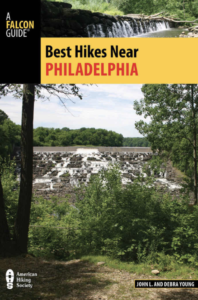 Best Hikes Near Philadelphia
by John L. Young and Debra Young
Perhaps you're dreaming of getting out on the trail. Let John and Debra Young show you some local spots. The Youngs live in Pennsylvania and are happy to share their expertise. John Young is also the author of Hiking Pennsylvania and Hiking the Poconos.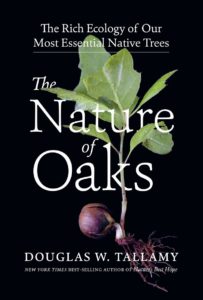 The Nature of Oaks
by Douglas Tallamy
Perhaps you're still content sitting in an armchair reading about nature. You may be interested in what local author Doug Tallamy has to say.
In his second book, Nature's Best Hope, Tallamy changed the conversation about gardening in America, urging homeowners to take conservation into their own hands. Now, he's turning his advocacy to the mighty oak tree.
Oaks sustain a complex web of wildlife. In this book, you'll learn what goes on month by month, in the seasonal cycles of life, death and renewal. From woodpeckers that collect and store hundreds of acorns for sustenance to the beauty of jewel caterpillars, Tallamy celebrates the wonders you may be lucky enough to find in your own backyard.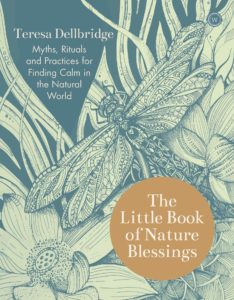 The Little Book of Natures Blessings
by Teresa Delbridge
Maybe you're still stressed out by pandemic life and need a little help decompressing. Connecting with nature is a great way to do it. It can still the mind, help you find calm and be more consciously present. In this little book, Theresa Dellbridge provides practices based on the elements, seasons, and sun and moon that will help you to release the stress of everyday life. And who couldn't use a little help in that direction?
Shelley Laurence is a bookseller at Main Point Books, an independent bookstore with a handpicked selection for every member of the family. Check out their great virtual events, book groups and children's activities at MainPointBooks.com or on Facebook, Instagram and Twitter. Their fiction group meets March 16th at 1 p.m. to discuss Long Bright River by Liz Moore. On-line orders for delivery or pick-up. 484-580-6978; 116 N. Wayne Ave., Wayne.
back to top