Showroom to Safari
For Seller and Buyer, the Car Biz Isn't What It Used To Be.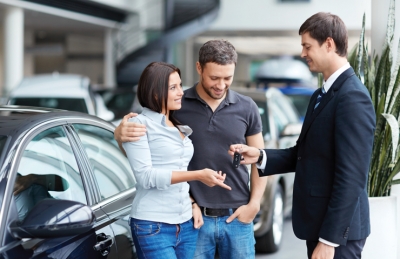 Going out to buy a new car used to be a lot like going on safari. There was the thrill of anticipation as you set out for the hunt, your pulse pounding upon sighting your prey, and the suspicion that, even as you closed in on your prize, your trophy was stalking you. It was a practice replete with such time-honored rituals as kicking the tires, an act as much reflexive as instructive, and looking under the hood, as if to assure oneself that the manufacturer had not forgotten to include a motor, plus allusions to the former owner, a little old lady who only drove it to church on Sundays.
Today the experience can vary from make to make, dealer to dealer, and even salesperson to salesperson. The one thing these parties all agree on is, the process of buying—and selling—a car has changed.*
"The business model is not what it used to be when I first went into the business," says Jason Reitelbach, Internet Director at Scott Honda in West Chester. "Dealers used to throw a lot of money at TV and newspaper advertising with huge circulations, but as we've learned these media aren't as effective as word of mouth. People trust their neighbors more than the mass media."
No less than dealers, buyers' shopping habits have changed too. "Five years ago they typically visited four or five dealerships in person before purchasing a vehicle," he says. "Today buyers are better informed before stepping into a showroom; they spend an average 16 hours online and then zero in on an average of 1.4 dealers before deciding on a new car."
More importantly for the buyer, the new car business is no longer about "the deal"—the price you could get for a car. "That adversarial situation is a thing of the past," says Reitelbach. "Today the business is all about volume. The idea is to sell as many cars as you can, at whatever price, and building on that sale to keep customers coming back."
Of course, once a new car is sold, the key to making its owner a repeat customer is service. "Honda has always had a reputation for high quality and reliability, but in a way that makes our job harder because we have to exceed our buyers' expectations. We offer the first service free, to introduce our new buyers to the service process, so our buyers are getting top-notch service at a price that can't be beat and we're getting a loyal customer. It's a win-win all around."
At EuroMotorcars in Devon, the combination of the internet and Mercedes' Certified PreOwned program (CPO) makes it easier than ever to drive a Mercedes, whether a 2012 C300 ($17,562) or a sleek 2009 SLR roadster (up to as much as $1 million).
Here again, the internet dictates the price while taking the stress out of the transaction. "The buyer knows in advance what he or she is going to pay," says Sales Manager Joe DeCarolis. "At the same time the CPO customer is getting a Mercedes that's virtually indistinguishable from new, from tires and brakes and rotors to warranty. If your pre-owned car has 26,000 miles on it, the 30,000 mile maintenance will be done."
Whether CPO or new, the buyer gets the same level of attention and courtesy from the sales staff. "The sales rep will go over every feature, to make sure you understand them all. We check the mileage history, engine components, electronics and appearance to eliminate any dings or scratches. We do a road test and then a post-road test, to see if any issues emerge."
As at any dealership, says DeCarolis, the buyer should familiarize himself with the service department. "How do they greet you? Is the staff polite and helpful? Do they offer a loaner car? Is the work performed on the premises? Is everything done to precision?"
If you've acquired your Mercedes at EuroMotorcars, your car will be washed and prepped after every service before being delivered back to you inside the dealership's capacious service facility. This isn't the same at every dealership, says DeCarolis. "At some dealerships they toss you the keys and say, 'Your car's out there on the lot. Have a nice day.'"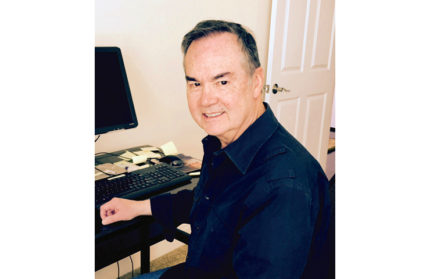 For decades the mantra at Porsche has been "Race on Sunday, Sell on Monday." With its rear-mounted, horizontally opposed power plant and legendary tail-heavy handling, Porsche's classic 911 performed like nothing else on the road. Indeed, the clincher in the litany of the salesman was, "This is not the car for everyone." At that point every car buff worth his testosterone would reach for his checkbook.
Today Porsche remains the standard in the realm of high performance motoring but machismo is no longer its chief selling point. "It's different from the way it was 15 years ago. We're no longer just a performance line," says Joe Nogrady, sales manager at Porsche of the Main Line in Newtown Square. "Our line has expanded dramatically. There are countless ways to make a Porsche fit your own personality and motoring needs."
Indeed, joining the classic 911 there is the sleek Boxster roadster, the Cayenne SUV, the mid-engine Cayman coupe, the Panamera four-seater sedan, and most recently the Macan, a curiously hump-backed crossover SUV.
Obviously the debut of any new Porsche model is big news for car buffs but no less significant, to the bottom line, is the role of the pre-owned Porsche. "Porsche is not like other marques," says Nogrady. "People drive hundreds of miles to buy a pre-owned Porsche and a lot of people own multiple Porsches. The Macan allows us to target buyers who always wanted a Porsche, and our pre-owned inventory allows us to offer a daily driver that's also a performance car at a lower price point than we could before."
At a higher end of the market, he says, the dealership targets Ferrari owners. "A lot of car buffs have always wanted to own a Ferrari. Now they have and they've come back to Porsche."
For some lucky buyers the buying experience might include "hot laps" around a local race track. Or the offer of a 24-hour test drive. "We have some terrific roads around here. Fortunately, we haven't had many incidents. People are aware they're driving a Porsche and they're careful." 
Jack Smith has been a car buff since childhood, when his father designed auto bodies for Philadelphia's E. G. Budd Company. His work has appeared in The New York Times, Philadelphia Inquirer, Town & Country, GQ and the Robb Report, where he created the "Connoisseur
at Large" column. He won three gold "Motos" for automotive travel writing.
back to top