Shopping Small is a Big Thing in the Brandywine Valley
Support small businesses this holiday season ... and beyond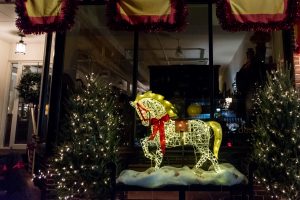 Shopping small for the holidays is the right thing to do. And it's also a fun thing to do in our area. Local towns get into the spirit of the season by hosting a full range of holiday happenings (more on those in our December issue) along with creating special shopping opportunities beyond Small Business Saturday on November 26.
Be sure to visit Brandywine Valley towns this season and enjoy everything from twinkling lights to holiday decoration competitions to great shopping deals and giveaways. Check out what area towns have planned this shopping season so you can find just what you're looking for and get everyone on your list something memorable.
Let us be your guide.
Coatesville's Pop-Ups and More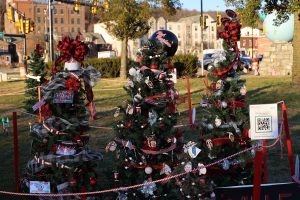 Hoping to bring holiday cheer to local businesses, the City of Coatesville plans to support small businesses by sponsoring retail pop-ups this holiday season. Plus, on December 2 at Gateway Park, stay in the shop-small mood by visiting the Pavilion of Trees, part of the city's tree-lighting ceremony that includes community-sponsored decorated Christmas trees. Support the local shopping spirit!
Shop What's New in Kennett Square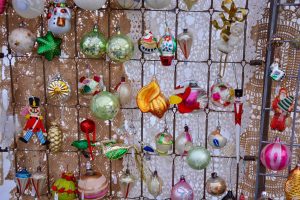 In the warm glow of seasonal decorations, explore Kennett Square's new small business delights. Mrs. Robinson's Sweets and Treats, Hilltop Flower Co. and Sophisticated Bling join the many trendy shops along State Street ready to help with all your holiday buying needs. After you've worked up an appetite, head for Kennett Chicken or Crazy Deli Crepes Café, new additions to the many dining options in this foodie town.
Malvern's Holiday Happenings
The "Christmas on King" festivities kick off the holiday season in Malvern on Small Business Saturday, a full day of holiday cheer. Shop 'til you drop on the half-mile stretch of King Street, home to many charming, locally owned shops. Need a shopping break? Stroll over to the tree lighting in nearby Burke Park. Plus, catch extra holiday fun earlier that Saturday with street performances, music, food trucks and more. Remember Third Thursdays host special themed strolls throughout town — the Gratitude Stroll on November 17 and Sip and Stroll on December 15.
Shop State Street in Media
There's something magical happening throughout the season in Media, Everybody's Hometown, as America's First Fair Trade Town will be brightly lit and alive for the holidays. Shop for the perfect gift at Media's unique, independently owned shops on Small Business Saturday, November 26, while munching on complimentary kettle corn. Bring the kids on Sunday, November 27 for Santa's Parade, Block Party and Fun Run.
"Greetings" from Newtown Square
Newtown Square is marking the season by streaming 70 decorative banners along Route 3 (West Chester Pike) welcoming visitors with a warm "Seasons' Greetings!" Support small businesses there as you "Shop the Square" by visiting locally owned specialty shops. And make plans to join the noontime Holiday Party open to the public at the Finley Ballroom in Ellis Preserve on December 8.
Light Up the Fun in Phoenixville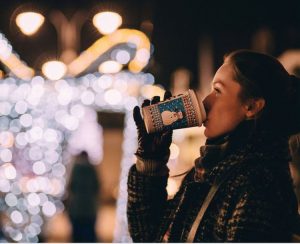 Kick off the holidays in downtown Phoenixville by celebrating Small Business Saturday all day long. Browse the shops and boutiques for special gifts and maybe something for yourself. Next up on November 27 is Artist Sunday — a nationwide art shopping event with local, professional artists. Visit again to see the town sparkle and shine during the annual Luminaria Shopping Night (December 7). Keep up your stamina with a stop at one (or two) of the local restaurants and bars serving everything from Greek to Irish to Italian food. Or lift your spirits at the almost dozen area breweries and distilleries.
Windows of Wayne
Shop your heart out this holiday season in downtown Wayne. Beginning on Small Business Saturday (November 26) and every Saturday in December, enjoy free parking as you stroll the streets and browse the decorated storefronts and restaurant displays vying to win the "Windows of Wayne" competition. Extended store hours make it even easier to find the perfect gift. Check for more specials and updates on Wayne's Facebook and Instagram.
West Chester Lights Up
Don't know what to buy for everyone on your list this year? Find all your gift-giving needs for friends, family, pets and more while enjoying holiday cheer on the streets of downtown West Chester. Small businesses are featured for a full weekend, starting on Black Friday, then Small Business Saturday through that Sunday, November 25–27. Retail stores will give away free reusable bags for guilt-free shopping — with more giveaways to come! Free parking on Small Business Saturday (and certain other days) lets visitors conveniently sip, shop and dine downtown under thousands of twinkling lights, park of the "Chester County Hospital Lights Up Holiday Weekends in West Chester."
Why Buy Local?
What would our communities be like without the quaint shops, family-owned restaurants and locally owned boutiques?
Think about that when you're shopping this holiday season, a vital season for small businesses. When you shop at small businesses, you're not only supporting independent store owners but your town and entire community as well. All those mom-and-pop shops and independent business owners help shape and support our communities by providing unique products and services you won't find at bigger chain businesses.
And local business owners are paying more local taxes than national shops in the malls. So keep your money circulating in your community to support public schools, parks, roads and services, like fire departments. About 48% of the cost of each purchase at local independent businesses is recirculated locally, compared with less than 14% for purchases at chain stores.
Help your town thrive this season by shopping for all your holiday gifts and needs at local businesses near you. As they say, it's buy local or bye-bye local!
back to top