September Picks 2019
Our picks for top events this month.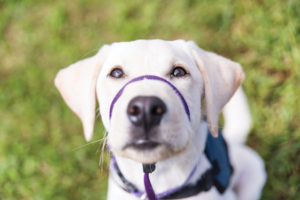 Canine Partners for Life's
Open House and Cow Bingo
September 14
Spend an afternoon of family fun at Canine Partners for Life's Open House and Cow Bingo! Come for the puppy kissing booth, CPL mission booths, kennel tours, service dog demos, unique vendors, food trucks, beer and wine vendors, puppy races, a kid's corner and, of course, a chance to win $5,000 in Cow Bingo! 334 Faggs Manor Rd.,
Cochranville. Noon to 4 p.m. Free. 610-869-4902; K94Life.org.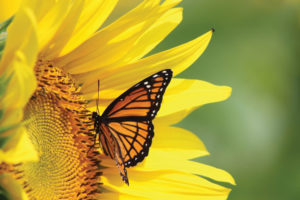 The 15th Annual Barclay Friends
Secret Gardens of West Chester Tour
September 7
Visit exclusive private gardens in the Everhart Park area of West Chester. Local musicians perform and artists create works throughout the day at many of the gardens. This year, the plant sale and "day of" ticket sales will be held at Chester County Art Association, 100 North Bradford Ave., West Chester. Benefits Barclay Friends Horticultural Therapy Program. 10 a.m. to 3 p.m. $25–$30. 610-918-3429; BF.Kendal.org/Events.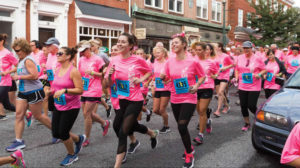 Unite For HER 5k Run & 2k Walk
September 21
Join Unite for HER as they celebrate 10 years of service in the local community and honor women affected by breast and ovarian cancers. After the race, enjoy the family tailgate with Cheers To You Champagne Bar, DJ, food trucks, kids games and bounce house, local vendors and photo opps. Race day registration, 7:30 a.m. Races start at 8:45 and 9 a.m. Packet pick-up on Fri., Sept. 20, at The Classic Diner, 16 E. Gay St., West Chester. Race welcome, Sat. morning in Wells Fargo lot next to Classic Diner. UniteForHer.org.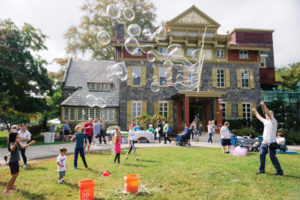 Westtown Day
September 29
Join this 4th annual community day featuring live bands, carnival games, pony rides, petting zoo, food trucks, a stilt walker, vendors and local organizations. Tour a police cruiser, fire truck or ambulance, or tour the mansion and grounds. The beer garden features brews by Artillery Brewing and Deer Creek Malthouse. Oakbourne Mansion, 1014 S. Concord Rd., West Chester. 11 a.m. to 3 p.m. WesttownDay.com.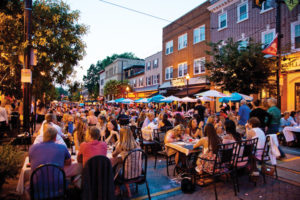 Al Fresco Dining in Media & Kennett Square
Summer Wednesdays & Third Thursdays
Stroll, Shop, Dine! Reminiscent of open-air cafes in Paris and piazzas of Rome, al fresco dining is flourishing in Media and Kennett Square. Head to State Street (in both towns) to enjoy the many restaurants participating in these dining events before the season ends in September. For a complete list and details, VisitMediaPA.com or HistoricKennettSquare.com.
back to top