See It First at People's Light
Fall/Winter Preview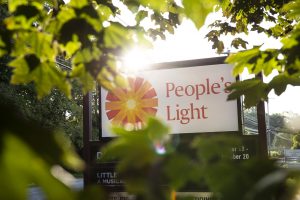 For close to five decades, audiences at People's Light have enjoyed seeing some of the best new plays in American theater premiere right here in Chester County. That tradition continues in 2022–23.
The upcoming Fall/Winter Series features two world premieres, a captivating one-man play and the first-ever film adaptation of Heather Raffo's global theatrical phenomenon. Don't miss these unforgettable stories on stage and screen at People's Light.
Mushroom
By Eisa Davis; Directed by David Mendizábal
September 14–October 16, 2022
In Kennett Square — "the mushroom capital of the world" — intersecting lives of immigrant families collide when a workplace injury, an unexpected romance and the increased presence of ICE have far-reaching ramifications for the entire community. From Pulitzer Prize finalist and Mare of Easttown series regular Eisa Davis, Mushroom is the fourth locally-inspired world premiere developed through the New Play Frontiers Residency & Commission Program at People's Light, following Project Dawn, Mud Row and Bayard Rustin Inside Ashland.
Alice in Wonderland: A Musical Panto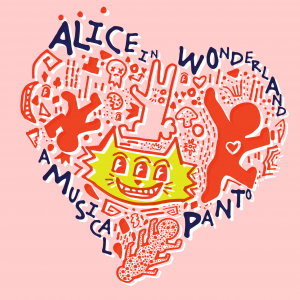 Book by Jennifer Childs; Music & Lyrics by Alex Bechtel; Directed by Bill Fennelly
November 16, 2022–January 1, 2023
We venture down the rabbit hole in a brand-new holiday panto! On her first day of skiddle mool — oops, we mean middle school! — Alice Liddle stumbles upon a strange book in the library and ends up in a mysterious, magical place. Cheer the heroes, boo the bad guys and help Alice find her way home in this panto-tastic take on Lewis Carroll's madcap classic.
9 Parts of Desire (Film)
By Heather Raffo; Directed by Mike Mosallam
Streaming at PeoplesLight.org January 30–February 12, 2023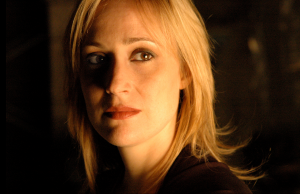 Nearly 20 years ago, 9 Parts of Desire premiered to widespread acclaim in London and Off-Broadway, later becoming a global theatrical phenomenon. Now, Raffo adapts her multi-award-winning solo play for the screen and for our current time. From Baghdad to Flint, Michigan, Raffo transforms into a wide cross-section of women in her inspiring exploration of love and grief within countries undone by division, violence and neglect. The screen adaptation streams only at PeoplesLight.org ahead of the film's national release, which marks 20 years from the Iraq War.
Thurgood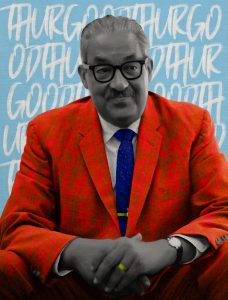 By George Stevens, Jr.; Directed by Steve H. Broadnax III
February 22–March 19, 2023
With a career spanning nearly six decades — from his landmark victory in Brown v. Board of Education to becoming a household name as the "Great Dissenter" and first African American to serve on the Supreme Court — Thurgood Marshall devoted his life to the pursuit of a more just world. Brian Marable (Skeleton Crew) brings Marshall's signature poise, wit and storytelling skill to this captivating one-man play.
For More Information
People's Light, 39 Conestoga Rd., Malvern
Tickets: subscription and single tickets on sale
610.644.3500; Tickets@PeoplesLight.org; PeoplesLight.org
back to top