Season's Giving, Book Edition
Say "happy holidays" with a good book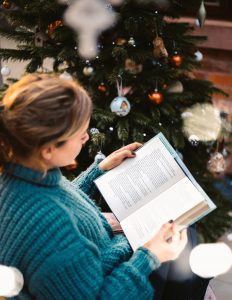 The holiday shopping season brings joy to some and dread to others. If you fall into the second category, a trip to your local bookstore can be a stress-free solution. There's a book for every person on your holiday shopping list.
Don't believe me? Read on for some suggestions.
A signed book makes a great gift, especially from a famous local author. Madeline Miller (Circe) returns with Galatea: A Short Story. Miller reimagines the myth of Galatea and Pygmalion in her own inimitable way. She'll even personalize a copy for you, if you catch her at Main Point Books. It's the perfect present for a Miller fan!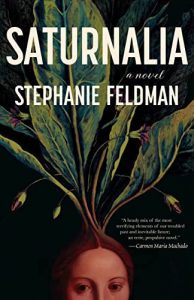 Do you know someone who likes to walk the dark, dystopian side? Saturnalia, by local author Stephanie Feldman, is just the ticket. We like it so much we've recommended it before. Feldman paints a dismal and dangerous picture of future Philadelphia during an ancient pagan festival honoring the Roman agricultural god, Saturn. Paul Tremblay (The Pallbearers Club) gives Saturnalia a rave, saying, "On one hand, Feldman's striking novel is an unblinking side-eye at our apocalyptic near-future. On the other, it's a soaring, dark, fantastic romp full of alchemy, blood and life."
Looking for the gift of literary fiction? Lucy by the Sea is a great choice. Pulitzer Prize winner Elizabeth Strout follows the steadfast heroine of My Name is Lucy Barton through the start of the pandemic. Main Point Books' Ben Tanter is a big fan of this one. "In her latest adventure, writer Lucy navigates life in lockdown with her ex-husband in a house on the Maine coast. Beautifully written," he says.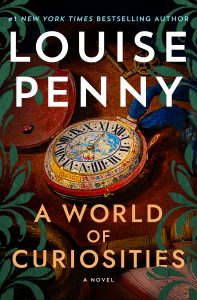 Ian McEwan, the beloved author of Atonement, returns with Lessons, the epic tale of a man's life across generations and historic upheavals. Kirkus Reviews describes it this way: "McEwan's imagination delivers plenty of family secrets and reflects on 'so many lessons unlearned' in a world that's clearly wobbling off its axis."
Know someone who loves mysteries? Louise Penny offers up A World of Curiosities, book 18 in the Chief Inspector Armand Gamache series. A man and woman reappear in the town of Three Pines years after their troubled mother was murdered. Are they back for good or evil? Publishers Weekly calls this "Virtuoso … blends nuanced characters with nail-biting suspense … This tale of forgiveness and redemption will resonate with many."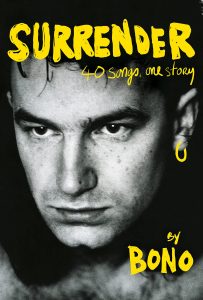 For the music lover in your life, there's Surrender: 40 Songs, One Story from Bono, the artist, activist and lead singer of the iconic rock band U2. It's an honest and irreverent look at his remarkable life, the challenges he's faced and the friends and family who kept him going. According to Bono, "Surrender is a word freighted with meaning for me … I am still grappling with this most humbling of commands. In the band, in my marriage, in my faith, in my life as an activist. Surrender is the story of one pilgrim's lack of progress … With a fair amount of fun along the way."
Or, how about the Philosophy of Modern Song by Bob Dylan? Yes, that Bob Dylan. He's written 60 essays, focusing on songs by other artists, ranging from Stephen Foster to Elvis Costello, Hank Williams to Nina Simone, each penned in Dylan's unique style. The essays are not just about music — they're also meditations and reflections on life and the human condition. The book includes nearly 150 photos, which make it a must for any music fan.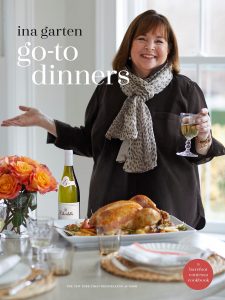 Cookbooks also make great gifts, and you may even reap the delicious benefits! The Barefoot Contessa has you covered with delicious, go-to recipes that will please any palate. In Go-To Dinners, Ina Garten shares satisfying, uncomplicated meals that can be made ahead and popped into the oven right before serving. It's a real time-saver for busy cooks or anyone who likes to feed folks with little effort.
Who doesn't love freshly baked bread? Evolutions in Bread shows you how to up your game to the next level. It's from Ken Forkish, the author of Flour, Water, Salt, Yeast. You'll learn to craft artisan pan breads and rustic Dutch oven loaves at home with consistent results.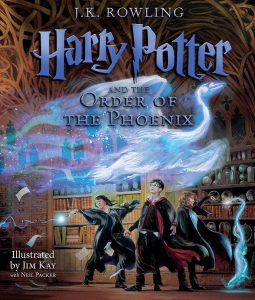 Let's not forget the younger ones! Green is for Christmas by Drew Daywalt and Oliver Jeffers is sure to delight. This Christmas story features the crayons from The Day the Crayons Quit. Green is sure he's the only Christmas color, but Red, White, Silver and Tan beg to differ! It's a perfect stocking stuffer for any kid who likes to color.
Want to delight a Harry Potter fan? A full-color, illustrated edition of Harry Potter and the Order of the Phoenix is now available. This is a real visual feast, featuring all the beloved characters. It's the perfect gift for any Potter-crazy kid.
Need more ideas? Stop by your local independent bookseller to get help making a dent in your holiday gift giving list. That's a promise!
Shelley Laurence is a bookseller at Main Point Books, an independent bookstore with a handpicked selection for every member of the family. Check out their events, book groups and children's activities at MainPointBooks.com or on Facebook, Instagram and Twitter. Order online for delivery or pick-up. 484-580-6978; 116 N. Wayne Ave., Wayne.
back to top