Read Your Way Through the UK
Take an armchair trip across the pond.
Dr. Seuss said it best. "Oh, the places you'll go." Summer is a time for travel, but for some of us, that trip may be limited to a week at the Jersey shore. Fear not! It's easy (and cheaper) to open a book and immerse yourself in another time, place and culture. So read on! Next stop, the UK.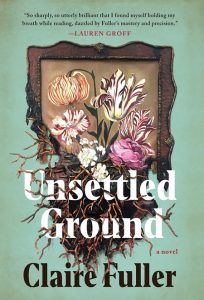 Let's start in the English countryside. Unsettled Ground by Claire Fuller lays out a complex relationship between a mother and her twin children. They live together in isolation in a rural cottage, growing everything they need to survive. But when the twins are 51 years old, their mother dies. How will the siblings cope with being left behind by the modern world?
Fancy a jaunt to London? Let the city's oldest police detectives take you on a tour of the town's odd buildings, odder characters and dubious gossip in Bryant & May: Peculiar London by Christopher Fowler. Yes, the cops are fictional, but the places are real. You'll have tons of fun running all over the city with these lovable characters and their entertaining buddies.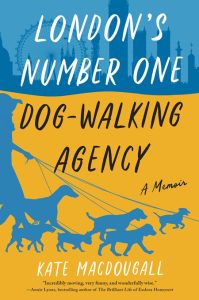 Kate MacDougall offers up another light look at London, this time with some four-footed friends. In London's Number One Dog-Walking Agency: A Memoir, MacDougall details her work as a dog walker for London's moneyed, dog-loving elite. It's a sweet love letter to London, dogs and growing up.
Thinking about drinking your way across the UK? You can start in the comfort of your own living room with Whiskey, a Tasting Course by Eddie Ludlow. Ludlow, the founder of The Whisky Lounge (note: there's no "e" in whisky in the UK and a few other spots), the largest provider of whiskey events in the UK, guides you through a series of at-home tastings. You'll learn about the different malts, grains and blended whiskies and find your favorite whiskey style. Because, let's face it: the best — and most enjoyable — way to learn about whiskey is by drinking it.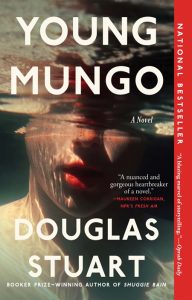 The British Isles are known for some amazing places to golf, and local author Tom Coyne knows them all. In A Course Called Scotland, Coyne takes you to more than 100 legendary courses in the birthplace of golf and shares history and insights into the game. By the way, Coyne sometimes organizes golf outings to play the courses. What a great IRL trip that would be!
Let's stay in Scotland for a story of queer love and working-class families. Young Mungo is the second novel from Douglas Stuart, the Booker Prize-winning author of Shuggie Bain. Mungo and his friend James live in a housing estate in Glasgow and should be sworn enemies because of religious differences. Against all odds, they fall in love and are happy together, until Mungo's mother sends him on a fishing trip to a remote loch with two strange men. Will he and James still have a future? You'll have to travel along to find out.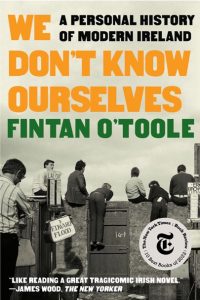 Let's not forget Ireland (though not technically in the UK). We Don't Know Ourselves by Fintan O'Toole offers an insightful look at the wrenching transformations that dragged his countrymen into the modern world. From his perch in a working-class family in Dublin, O'Toole watched as scandal brought down the all-mighty Catholic Church and The Troubles in Northern Ireland led most Irish to reject violent nationalism. O'Toole, an essayist and critic, calls this inventive narrative "a personal history of modern Ireland." However you want to describe it, this book is a great read.
Want try out food from across the pond? Check out The British Cookbook, featuring more than 550 authentic, home cooking recipes from all over the UK. Author and food historian Ben Mervis takes us on a mouth-watering culinary tour, revealing food as diverse as the landscape itself. The Philadelphia Inquirer gives this collection two thumbs up, saying, "Ready for a culinary tour of England, Wales, Scotland and Northern Ireland? Author and food historian Ben Mervis is your guide answering your questions on British cooking."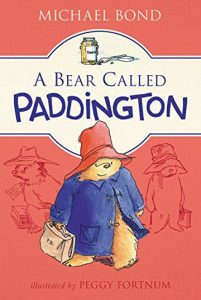 Want to include the kids? How about reading A Bear Called Paddington as a family? Michael Bond began chronicling the comedic misadventures of this lovable bear in 1958. Today, Paddington is a major movie star loved by children around the world.
Are you ready to plan your trip? You'll want to take Rick Steves along. His guidebook, Great Britain 2023, is invaluable. (I know. I've taken him along on every trip I've made to Europe.) This volume covers England, Wales and Scotland as it offers strategic advice on how to get the most out of your time and money, with rankings of his must-see favorites and hidden gems. Rick's humorous and candid insights will help you beat the crowds, skip the lines and avoid tourist traps. Gotta love that!
Need more ideas? Hit up your local, independent bookstore. There's plenty more where these came from.
Shelley Laurence is a bookseller at Main Point Books, an independent bookstore with a handpicked selection for every member of the family. Check out their events, book groups and children's activities at MainPointBooks.com or on Facebook, Instagram and Twitter. Order online for delivery or pick-up. 484-580- 6978; 116 N. Wayne Ave., Wayne.
back to top