Publisher's Letter
July 2021
July is here at last! Tops down, bags packed, many of us are ready—very ready—to explore. We'll tour County Lines country—Chester County, the Main Line, Montco and Delco—and beyond—to Lancaster, the Poconos, Bucks County, Delaware, Maryland and even several spots beyond Pennsylvania in our Annual Area Guidebook.
We also visit local flower farms and farm markets, check in on independent schools' sports teams, and help you to prepare for the fall's arts events and outdoor concerts.
And, for newcomers to the region, we offer a guide to top local businesses, services and organizations.
First up, let's start in Chester County, our home base. We offer a year-round Guide to County Lines Country. We visit the "Big Three"— Longwood Gardens, Brandywine River Museum and Winterthur—before moving on to West Chester, Phoenixville, Kennett Square and Media, to highlight what's there.
Then we move on to Delaware, Lancaster County, the Main Line—each within a day's trip, though you may want to stay deep into the evening. A bit farther afield, Maryland's Cecil and Kent Counties and Annapolis beckon. For these you'll probably want at least a weekend!
While still in County Lines country, you should check out Carol Metzker's "Growing Rainbows: Local Flower Farms." And in "Meet Me at the Farm Market," we'll provide a list of places to score some local fruit, vegetables, delicacies and other home-made goods.
You'll also want to peruse, then set aside and preserve, Marci Tomassone's "Fall Guide to the Arts & Outdoor Concerts." Many venues are setting their performance schedules now, but keep posted. You can expect tickets to sell fast, especially after almost 18 months of pent-up demand.
Then join us for "Family Fun in the Poconos" and "No Need to Pack to Visit Bucks County." We give you the best places for ziplining, rafting, camping, wine-tasting and more. Think about a vacation in the Mid-Atlantic? Read "Getaway Beyond PA" and consider Colonial Williamsburg, VA, Corning, NY, Berkeley Springs, WV, or Central New Jersey's Grounds for Sculpture. We've got recommendations.
Whether visiting or settled, you should know that the schools of County Lines country are one of its major attractions. And its sports teams are among their highlights. Malvern Prep, Friends' Central, Agnes Irwin School, Episcopal Academy, Tatnall School, Bishop Shanahan High School and others all won championships and sent well-prepared athletes to college this year. Read about them in our "Sports Update." Maybe you'll see these student-atletes again on ESPN in years to come.
Check out our "Events" section for things to do! It's got the best of local events! The "Family Fun" has many for you to share with your kids!
At www.countylinesmagazine.com, you can read the July issue's articles on-line. And at www.Issuu.com, you can enjoy the complete digital issue FOR FREE. You can also click Get A Copy on the website to find locations to get a print copy.
We hope you'd like to subscribe to County Lines. Do it online or call 610-918-9300. For single issues, try Kimberton Whole Foods, Janssen's, the Foodery, Harvest Market, Wellington Square Bookshop, Reads & Company, Main Point Books or your local library. Visiting an advertiser is also a great—and free—way to find copies!
We hope you enjoy our July issue!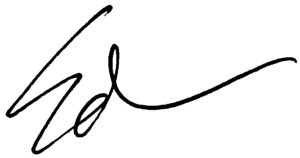 Ed Malet, Publisher
Newcomers' Guide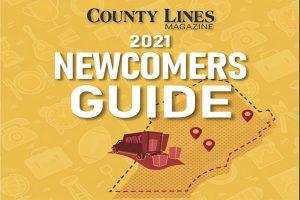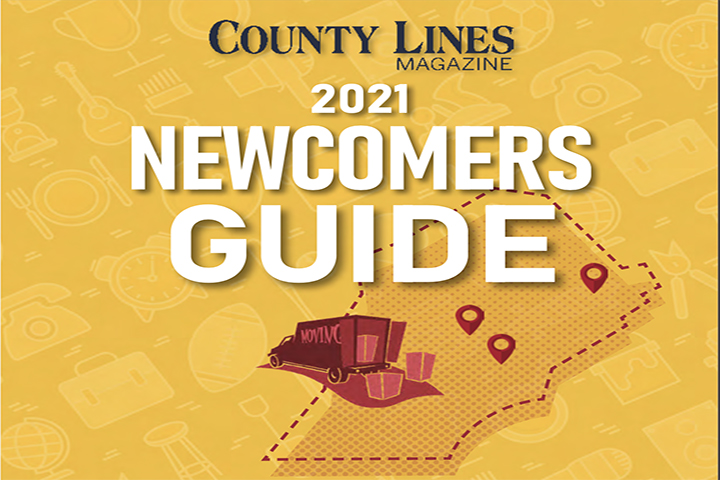 This is a new feature for residents in Chester County. Thirty businesses and services that every newcomer ought to know about are profiled. Look here for building and home improvement trades, financial and insurance consultants, doctors, hospitals and healthcare professionals, furnishings and design services, outdoor and garden supplies, jewelers, realtors, pet services, schools, senior living communities, travel and restaurants. A great introduction to living in County Lines country!
Growing Rainbows: Local Flower Farms

Local flower farms are complex enterprises with busy, hard-working entrepreneurs. They are also places of unparalleled beauty. Each has its own character. Visit to learn about cutting bunches for bouquets or just taking in the natural beauty. Carol Metzker will take you on a tour, highlighted by gorgeous photos.
School Sports Update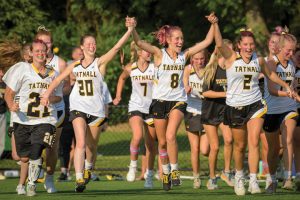 Despite challenges, the area's independent schools' sports teams were especially successful this spring. Several teams were undefeated or elevated to the state or even national stage. Their star athletes are looking forward to continuing success in college. Several rising seniors have already been scouted and committed to their next teams..
back to top