Private Schools Continue to Expand and Innovate
Investing in science, arts, social responsibility, athletics, mental health and safety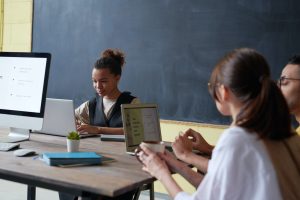 As we ponder the futures for our kids, we must make life-shaping decisions now. Private or public school? What focus? Science? Arts? Sports? Are your kids safe and emotionally supported? Parents and schools are thinking about how best to prepare them for challenges they will face.
Here's what some local private schools are doing and planning now to help.
Building Buildings
Many schools are expanding their facilities. The Montgomery School in Chester Springs is completing the ground floor of its W. Perry Gresh Academic Center, including two science and technology classrooms. At Media-Providence Friends School in Media, improvements to campus security and safety are underway. And Center School in Abington is updating its grounds, putting in a new driveway and parking, plus improving its landscaping and gym.
At Malvern Preparatory School a major construction project is about to begin. The Magitti Pavilion will provide space for college counseling, learning support and administration. Head of School Patrick Sillup says the state-of-the-art building will be where "students can easily connect with counselors, activate learning support, attend a college preview session, or simply check in to start a day."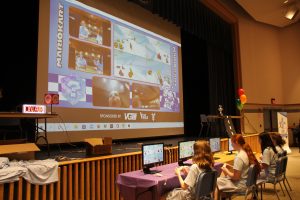 Last year, after Villa Maria Academy in Malvern opened its new student union building — a space with a chapel, new dining hall, student activity/common area, outdoor patio and administrative office — the school broke ground on the Jeff Ostrowski Performance Center. This new Center will let students and faculty rehab from injury or proactively avoid injury through workouts.
Hands-On Science and Technology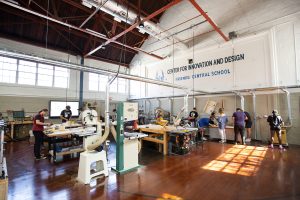 Science and technology are getting special attention. Friends' Central School in Wynnewood is planning the first phase of its Center for Innovation and Design to include studios for design and prototyping, fabrication, technology and robotics. The Center is conceived as a stepping stone for students in their STEAM (science, technology, engineering, art, mathematics) education.
Learning won't be limited to Friends' Central's classrooms. Its Upper School offers a program in ecological monitoring called "Natural Lands." Core studies focus on ecological field work and data analysis coupled with exploring regional policy issues and extensive field work — studying pollinating insects, fungus and lichens, native wildflowers and migratory birds. Trips to nearby natural areas are also planned.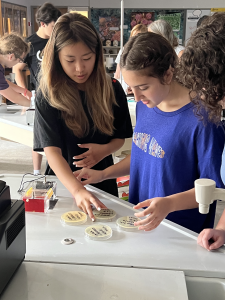 The Wilmington Friends School will offer its students lab experience with cutting-edge CRISPR-Cas9 technology. Students will also discuss genetic diseases and CRISPR-based therapies, ethics and regulation, breakthrough technologies and career paths as well as biochemical modeling. The school's Science Department also lets students further their laboratory skills by assisting in science classrooms. Lab assistants' responsibilities include lab management, garden work, cleanup and more.
In the 2023–24 school year, the Tatnall School's Independent Scholars program will expand to allow students to study a specified academic topic with the focus and depth of a college student. In partnership with the University of Delaware, its students can pursue a concentration in Environmental Studies or the Visual Arts.
Tatnall also plans a library renovation for summer 2023. The new space will have a large conference room, which allows increased focus on collaboration and design thinking. It will replace the library stacks with dynamic workspaces and enable a shift from physical to digital resources.
AIM Academy is expanding its curriculum to support innovative technology both in the classroom and in its Global Innovation Hub and Makerspace. This spring AIM will break ground on a 17,000-square-foot, two-story addition with expanded science and technology spaces to support partnerships and programs where students develop skills for future-ready learning.
Advancing the Arts
Westtown School is in the midst of renewing its Center for the Living Arts. Chris Wills, Dean of Faculty and Innovation, says the expanded space will allow for performances, exhibits, learning opportunities and creative expression representing the depth and breadth of student and faculty talent. The school continues its work with visiting artists, commissioning an original adaptation of Shakespeare's "Twelfth Night." There's also a new certificate program in Multidisciplinary Arts, where students plan for an experience- based education.
It's Westtown's belief that the arts hone essential skills of critical thinking, communication and empathy, and empower students to draw out those skills in others. Hopefully, students will use the arts to take leaps of faith artistically, academically and spiritually to innovate solutions to the world's pressing problems.
Promoting Emotional Learning
Some schools are emphasizing the "softer" elements of their curriculum. At the Academy of Notre Dame de Namur in Villanova, a new program called "ND Cares" has been launched focused on the mental health and wellbeing of its students. ND Cares uses the resources of The Social Institute of Durham to help students use social media and technology for good, learn healthy online behaviors and stand up for others online.
The Center School has newly designed its Social-Emotional Learning Office. In addition to the current weekly lessons in mindfulness, brain plasticity, demystification and growth mindset, students now also have access to a social-emotional learning coach. Students receive support with challenges such as focus, attention, confidence and issues that can interfere with fully accessing academic content.
Fostering Social Responsibility
The goals of the Media-Providence Friends School's Justice, Equity, Diversity & Inclusion Task Force are to foster positive identities and encourage personal development. As part of this work, the school has instituted a speaker series that will welcome Rodney Glasgow, noted speaker, facilitator, trainer and activist for diversity, equity and social justice.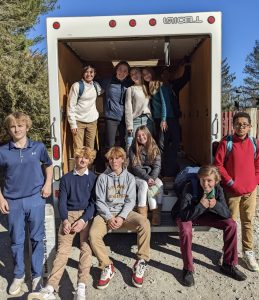 Two new faculty members and a new department have been added at Friends' Central School to facilitate social justice. Creating the department was the vision of Head of School Beth Johnson who says, "Together, as a community, we embrace a common goal: to be an anti-racist, anti-bias school. This new department is going to help us get there!"
Upland Country Day School in Kennett Square uses some of its space to create an on-campus food bank to encourage the community to collect food items throughout the year. About once a month, the school makes deliveries to the Kennett Food Cupboard. Last year, students collected and distributed about 1,600 pounds of food.
Sports and Athletics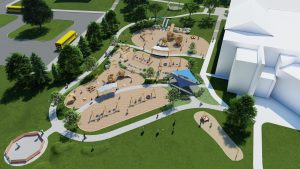 Several schools are expanding their athletic facilities and teams. Episcopal Academy in Newtown Square is about to open a new playground for its Lower School. And look for a new six-lane track, ready for spring season, at Church Farm School.
A 3-hole disc golf course has been added to the campus at Centreville Layton School, while the Upland School also added a 9-hole disc golf course and opened it to the public.
The Kimberton Waldorf School is especially proud of its Forest Kindergarten program. With beautiful trails and creeks, updated yurt and teaching team trained in early childhood outdoor education, Head of School Brad Kershner sees this as a "perfect expansion" of the school's values and campus.
A new Athletics and Spirituality program is being developed at Villa Maria Academy, with a goal to deepen the connection between those endeavors. The program includes a mental performance program, leadership academy, yoga and meditation in classes, and spirituality-centered activities such as team uniform blessings and team masses/dinners. The school successfully launched e-sports competitions last year, with another event scheduled this month. Plus, there will be new tennis courts.
Malvern Prep will build two new turf fields and a student experience center with team rooms, fitness area, and classroom space and offices for staff and administration.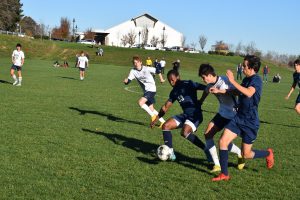 The Haverford School is using its newly purchased 43-acre property at Roberts Road as a training facility for its crew and cross-county teams while it plans for future uses.
Meanwhile, a year-round soccer program has been launched at Phelps School in Malvern. The team quickly became one of the top-ranked contenders nationally, advancing to the PAISAA State Finals with an overall 22-2 record.
Scholarships, Safety and Learning
At Malvern Prep, a $20 million gift is addressing a variety of needs. Most important, it will provide annual scholarships to 40 students who would otherwise not be able to benefit from a Malvern Prep education.
Phelps School is in its second year offering the Laurel Program, a dual-credit program in partnership with the University of Pittsburgh and Immaculata University, which allows advanced students to take college-level courses and potentially earn college credit for courses ranging from Art History and College Composition to International Relations, Statistics and American Politics.
What do you do in security, medical, building and weather emergencies? Faculty, students, staff and local authorities at Centreville Layton School will be trained in the Standard Response Protocol Program created by the I Love U Guys Foundation. Through it, the school will use the same terminology and plan to best communicate in the event of an emergency.
Area private schools are fortunate to have the resources, time and energy to invest in the educational experiences they provide. These are just some of the strategies they've chosen to craft the best education for their students.
back to top