Theater Spotlight
The stage may be dark, but the work continues.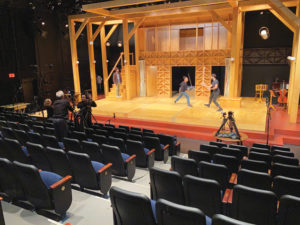 It should come as no surprise that performance cancellations and social distancing brought on by COVID-19 have had a major impact on People's Light, a vital center for community gathering in Chester County.
In early spring of 2020, for the first time in our 45-year history, People's Light made the difficult decision to temporarily close our doors. We cancelled hundreds of performances, paused rehearsals, suspended special events and set to work puzzling out what it means to be a theatre without a live audience.
Community Connections
After some reflection, we found the answer within our existing mission statement: "People's Light, a cultural and civic center with theatre at its core, invites and creates opportunities for diverse communities to discover and celebrate our shared humanity."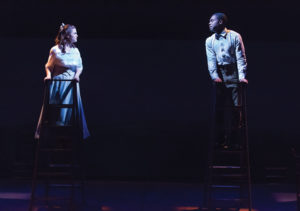 From locally inspired plays and town-hall discussions to arts education and civic partnerships, the work happening on and off our stages has always been deeply rooted in community life. Our role has not changed, we are simply discovering new ways to fulfill our mission.
For example, New Play Frontiers is our long-term initiative to create original work that explores the American identity through local stories. We invite nationally recognized playwrights to immerse themselves in the Greater Philadelphia region and collaborate with nearby organizations on the development of new plays with local impact.
A product of the New Play Frontiers program, Bayard Rustin: Inside Ashland, written and directed by Steve H. Broadnax III, is a new musical play that depicts a transformative moment in the life of West Chester native and civil rights activist Bayard Rustin. Originally slotted to premiere in May 2020, the play would have been our third production from this program, but was cancelled before rehearsals could begin. Despite this setback, we continue to work on the piece remotely and plan to stage the world premiere in 2021.
Another example of community-centered works includes over 30 Community Matters events hosted by People's Light since 2011. This series of free play readings and facilitated discussions was presented in partnership with local organizations to spark dialogue about vital issues. More than 5,000 community members have attended to discuss topics like race and the arts, autism, school shootings and digital privacy.
This past June, Community Matters went virtual via Zoom. And for the first time ever, members of the public lent their voices as contributing writers and professional actors performed excerpts of their submissions, followed by a facilitated discussion.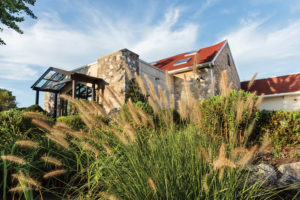 Our community connection is also evidenced in our commitment to education, always a guiding tenet for us. Thousands of area students attend People's Light productions each year. We offer year-round theatre classes and a summer program for kids ages 5 through 18, along with occasional acting classes for adults.
When home-schooling became the new norm, our offerings went virtual for kids (and parents!) hungry for quality arts education at home. Virtual theatre activities continue throughout the summer and can be found at PeoplesLight.org.
And since the pandemic began, People's Light has employed actors in multiple creative workshops, live-stream experiments, and online content creation so that new play development and artistic partnerships can move forward. Equally important, these paid opportunities allow artists to keep their healthcare as well as have an income.
Beyond the Theatre Community
Our commitment to civic responsibility extends within and beyond our theatre community. The People's Light costume shop, for example, in partnership with Main Line Health, stays busy making over 400 protective masks a week for Paoli Hospital and Bryn Mawr Rehab. The Farmhouse at People's Light, which includes an event space and on-site restaurant, now offers casual takeout options for families, and regularly delivers free, healthy meals to frontline workers. Learn more and order online at FarmhousePeoplesLight.com.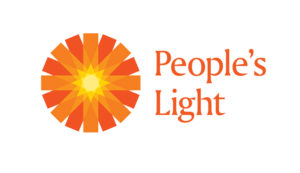 The Theatre recently launched People's Light—Always On, our new virtual home at PeoplesLight.org, with behind-the-scenes content, recommended reading, virtual classes, videos and more. Using a variety of streaming platforms—Zoom, Vimeo, Crowdcast—we've produced and shared two full-length productions, online concerts featuring audience favorite David M. Lutken (best known for music-infused theatre pieces like Woody Sez: The Life and Music of Woody Guthrie), and "Porch Songs," an ongoing series of self-recorded musical performances by People's Light artists, to name a few.
Looking to the Future
Like theatres around the world forging ahead towards an uncertain future, People's Light is quickly adapting. Our suburban theatre, comfortably nestled on seven acres in Malvern, is exploring socially distanced outdoor offerings like drive-in concerts, performances on the lawn, and activities for kids, in addition to producing more online content than ever before.
The People's Light stages may be dark, but our essential work continues—online, outdoors, and throughout the community. Theatre may not be among the traditional essential services, but the arts will always be key to our spirits' survival.
Please check PeoplesLight.org throughout the coming months to see what else we have planned!
back to top