Parent Engagement at Independent Schools
What to expect
Parent-school communication has taken on new importance during the pandemic. Long touted as a major reason to send your children to an independent school, the quality of how schools communicate, what they communicate, and how effectively they listen to parents—particularly over the last 18 months—have all become even more pressing parental concerns.
School Administrations at the Crossroads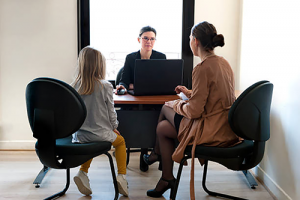 School administrators and staff have stood squarely in the crossroads of the communication network. For the most part, independent schools opened on schedule this past school year, and stayed open. This did require installing special safety protocols relating to vaccinations, masks, hand-washing, social distancing, class size, remote learning, sports and other extracurricular activities' adjustments.
As of early summer 2021, schools had hoped this September would be back to normal. As schools opened, however, it sometimes seemed like a rerun of 2020, though perhaps with the benefit of some lessons learned.
Parents, for their part, have also had to make judgments: basically, whether to trust their schools. In general, they did. Their kids finished the 2020–21 school year without a major outbreak of the virus. For 2021–22, it seems the trust will continue.
Community Building
If there is one factor on which that trust has been founded, schools credit the parent communities they've built and sustained. For example, Michele Godin, Communication Director at Episcopal Academy, spoke of the school's continued focus on keeping its parents "just as connected with the school as their children are."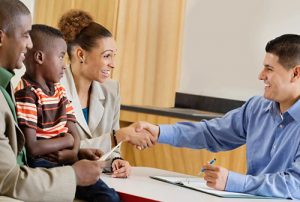 Education Director Brad Catts, at Augustine Hills in Wilmington, tied parent engagement with educational success: "The more engaged the parent is, the more successful the child is going to be."
At Wilmington Friends School, Margaretta Kroeger, Constituent Resource Manager, reports a host of activities that the school supports to build its community: parent education lectures, discussions on race, outdoor "lawn chats," movie nights, yoga sessions, cooking nights plus lunches and snacks for teachers and administrative staff.
Tom McManus, Head of School at the Montgomery School, described the parents' support for the school's teachers as "absolutely incredible." Its parent group has organized coffees with leadership, a wine-tasting, a "trick-or-trunk" Halloween event and a cornhole tournament. He also points to the school's ample use of "classroom parents" and volunteers to integrate parents into its community.
The parents of Upland Country Day School have also been "trusting" and "supportive," according to Head of School Dan Hickey. The parents chose to send their kids to Upland because they value education generally and the school's flexibility. The school, he says, is "tuned in to the community."
At Kimberton Waldorf School, Brad Kershner, Head of School, emphasized that the relation of school to parents as "important, really important." Together, they address the "big picture": in particular, conflict, change and challenge.
Parent Associations
All of the schools we talked with have long had active parent associations.
For example, a parent at Sacred Heart Academy, Chris Corcoran, says "some of the highest levels of parent engagement come during our volunteer opportunities." He says, "Our parents love working side by side with their daughters serving the community and making memories. Those experiences are essential in raising confident young women who know they are supported by adults in their life."
At Wilmington Friends, there's a Home & School Association, maintaining an online resource board and a Facebook page to inform parents about events and to build a sense of community.
Jubin Kwon, Director of Marketing and Communications at Agnes Irwin School, mentions a Parents Council, with its own monthly newsletter. Archmere Academy, according to Marketing and Communications Director Gina Dzielak, has its Mothers Guild and Father's Club. And Montgomery School has a Community Association, meeting monthly.
At each school, these organizations enjoy broad support for their work and offer a wide menu of initiatives.
Email and Newsletters
It turns out that technology has, more or less, saved parent engagement in schools. Gone are the days when a parent heard from the school only through a quarterly report card, a sudden expression of concern from the principal, or some random comment by another parent. Computers and cell phones changed how we received information, and altered what we expected from important partners in our children's education.
Schools now rely on email and newsletters to announce their plans, their schedules, their concerns. Most schools now plan a weekly newsletter, primarily aimed at parents but also including students. Often, these newsletters are used to announce upcoming events, review sports schedules, orchestra and band performances, contests in art, science, math and other subjects.
If anything, parents now report that they're inundated with information. Agnes Irwin School, for instance, actively looks to "simplify" its communications. At Kimberton Waldorf School, there's a mandate to simplify. At Episcopal Academy, the staff constantly worry there's "too much communication," while noting parents "crave more" but focused on their own children.
Surveys and Focus Groups
Independent schools have found some subjects require a broader and more comprehensive approach to their investigations. Archmere Academy, for example, used a survey, oral and written, to ask how the school could become "more inclusive and more equitable." The survey was addressed to students, parents, faculty and staff and was followed with focus groups to improve the school's response.
Michael Benner, Assistant Head of School at Wilmington Friends, says the school "routinely uses parent surveys when seeking specific feedback."
Whitney Ebmeyer, a parent at Episcopal Academy, believes the school uses surveys and focus groups because it's "always looking for ways to get even better, whether in the way they teach, structure curricula, support students, or engage the community. They're really modeling lifelong learning for students by constantly learning and growing themselves."
New to School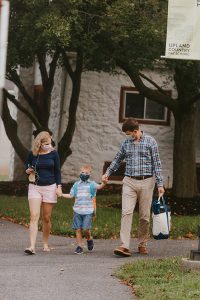 For many parents, their child had a first day at an independent school in September. The school, its staff, faculty and other parents greeted the new student warmly. It is, after all, Day One. And your tuition check has bought you a welcoming introduction.
Page McConnell, Tatnall School's Director of Marketing and Communications, looks forward each year to meeting the new families. She tells them about the Home and School Association, which "really stepped up in supporting faculty and staff," about the Teacher Appreciation lunches, the Winter Fundraiser, their open-house, counseling resources, and how the parents support the school's sports teams and other activities.
"Friendship Families" is a new program at the Haverford School that connects new families with existing families as they transition to the school. The program also helps families learn about volunteer opportunities and the school's culture.
The introductory program at Church Farm School is called SOAR—Student Orientation and Academic Readiness—and kicks off with a full day of orientation activities. Families take campus tours, attend Chapel, eat in the Dining Center, meet with cottage faculty and ask questions about life at CFS. Parents continue to receive at least weekly communications from the school and can attend monthly Parents' Association meetings via Zoom. Many of the school's major events are livestreamed for families, who often live at a distance from campus. In mid-October, CFS will host Parents' Weekend so that families can check in on their sons' progress.
Parents, in other words, are as engaged and as involved as they want to be at our local independent schools. Despite the challenges of COVID, schools have gone to extraordinary lengths to stay in touch with parents, taking advantage of electronic media, benefitting from their strong networks of parent communities, and building on long histories of established trust. Most importantly, parents will find comfort knowing their children are safe and secure.
back to top