On the Main Line & Beyond
A visit to the Main Line requires some imagination. Once the land of elegant mansions, it devolved in the second half of the 20th century into a land of too many subdivisions. And in too many instances, the original estate was torn down, converted into a museum or public garden, or turned into the centerpiece on a tract of mini-mansions.
Yet many lovely neighborhoods exist, mainly north of Montgomery Avenue. Our short tour of the Main Line begins to the east, where Montgomery County borders Philadelphia at what's aptly called City Line Avenue, west to Paoli and with a final stop at King of Prussia and Valley Forge National Park.
City Line
Marked as U.S. 1, City Line Avenue is the division between Philadelphia and its northwest suburbs. Here you'll find St. Joseph's University, one of the better Catholic colleges in the nation.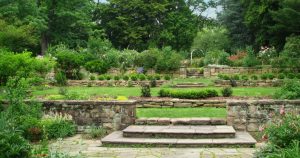 To the west is the Barnes Arboretum, on the former estate of Dr. Albert Barnes. Only 12 acres, it has over 2,500 types of woody and herbaceous plants and is used as a teaching facility. Until 2012, the Barnes Collection, one of the world's finest collections of Impressionist and Post-Impressionist art, was moved to its current location in Philadelphia.
Another landmark, St. Charles Borromeo, was a huge seminary, the oldest in the Philadelphia region, at the intersection of City Line and Lancaster Avenues. In 2019 the property was sold to Main Line Health, which owns nearby Lankenau Hospital. It plans to build a mix of medical, residential and other spaces there.
East Main Line: Merion, Narberth & Ardmore
Narberth is known as the Heart of the Main Line. This charming throwback to small-town America hosts a July 4th celebration that attracts thousands. In September, it has a Music & Arts Festival, in October, a Witches festival, in December, a Dickens festival and more throughout the year.
In nearby Merion, many Main Liners brunch at Hymie's, where bagels, latkes, knishes, corned beef, pastrami, brisket and many Jewish specialties are served. Its rival, Murray's, is a block away.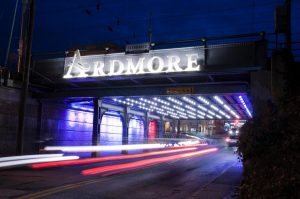 If you're not in the mood for a Yiddish feast, head for Ardmore, where many restaurants, often with an international menu, have recently opened. Buena Vista serves Mexican food, at Autana it's Venezuelan, Bam Bam Kitchen has Korean, Nam Phuong Bistro offers Vietnamese, and Positano Ristorante is known for Southern Italian. Frankly, though, the burgers at Ripplewood Whiskey & Craft — American — are among the best we've had.
You'll find Tired Hands Brewing Co. produces outstanding beers and makes a great stop before or after the Ardmore Music Hall, featuring live music virtually every night. In July, that's anything from a rock group to a Ukrainian folk quartet.
College Towns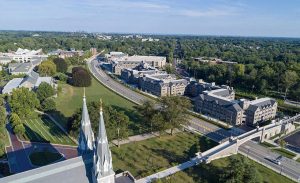 Heading west on Lancaster Avenue, you'll come to three college towns: Haverford, Bryn Mawr and Villanova, along with several prestigious prep schools — the Haverford School, Baldwin Academy, Shipley School, Agnes Irwin School and Academy of Notre Dame.
Also worth a stop is the Merion Cricket Club in Haverford. Founded in 1865 and designed by architect Frank Furness, the exclusive club has hosted championships in lawn tennis and golf, and its members have competed in cricket and squash.
The Bryn Mawr Film Institute features classic films, sometimes several in a day. At the start of July, you can screen "Rebecca." Later in the month, there's "The Clock," "Vertigo," "Blue Velvet" and "Roman Holiday," all classics. The BMFI conducts seminars on the films as well.
Tucked behind the Ludington Library is the Bryn Mawr Gazebo, which features weekend evening performances of Blair Bodine, the Jimmy Vivino and John Gorka. In August, hear Livingston Taylor.
Farther west, Villanova University covers 260 acres, marked by twin spires overlooking Lancaster Avenue. It has over 7,000 undergraduates and over 11,000 total students. Though best known for its basketball team, it ranks 49th among the nation's universities.
Wayne to Paoli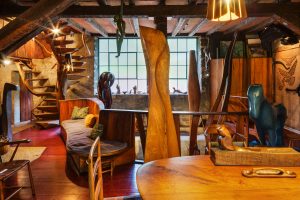 You're just in time! The Wharton Esherick Musuem in Paoli is celebrating its 50th anniversary. The Museum includes thousands of objects from the life of Esherick, an artist and craftsmen working primarily in wood. Through August, the Museum's "Home as Self" exhibit explores the meaning, creation and form of self-portraiture.
Serving ice cream since 1945, Handel's Ice Cream is worth a stop. All its flavors — more than 100 ice creams, sherbets and ices — are made fresh daily. Try the Graham Central Station.
Named because its vendors were mostly from Lancaster, the Lancaster County Farmers Market has been located in Wayne for over 70 years. The indoor market has about 25 merchants offering everything from fresh produce to pretzels to flowers.
King of Prussia and Valley Forge
King of Prussia may be known mainly for its shopping mall, the second largest in the U.S., and home to national department stores (Neiman Marcus, Bloomingdale's) plus international designers (Gucci, Cartier, Hermes). Spend a day there, but watch your totals! Your credit card may be crying.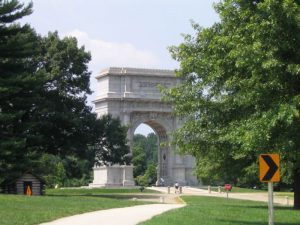 For a completely different vibe, Valley Forge National Historical Park is nearby. Over five square miles, the park is the perfect spot for jogging, riding bicycles over miles of paved and unpaved trails, picnicking and visiting Revolutionary soldiers' huts (reconstructed). Visit the National Memorial Arch, which commemorates the arrival and sacrifices of the Continental Army.
When you've had enough history, try skydiving — safely, indoors, simulated – at Ifly. Just the way to finish your tour of the Main Line and beyond.
back to top