October Food News in the Brandywine Valley
A few of our favorite things to share this month about local food and drink
Brews News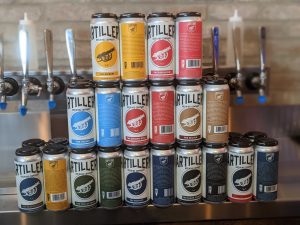 Celebrate Oktoberfest with these new brews and breweries. West Chester's Artillery Brewing Company is opening a new taproom and beer garden in Drexel Hill. Called The Arsenal, it will feature 12 Artillery brews on tap, local wine and spirits, plus a full-service kitchen. Lancaster County-based Stoudts Brewing Company is back after closing in 2020. Carol Stoudt, the first female brewmaster since Prohibition, teamed up with Philly's Evil Genius Beer Company to distribute Stoudts' iconic Oktoberfest lager and Stoudts Gold, plus more ales in 2023. Ein Prost! ArtilleryBrewing.com. Stoudts.com.
Pumpkin Spice Legacy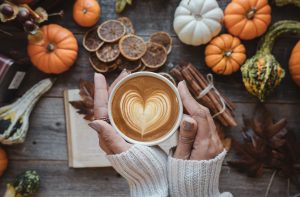 Autumn and pumpkin spice flavor go hand in hand. Though too often associated with Starbucks lattes, pumpkin spice originated in the early 17th century. The spice ingredients — cinnamon, nutmeg, cloves, allspice and ginger, all native to Southeast Asian islands — merged to become commercially produced "pumpkin spice" in the 1930s. Now that you know its history, celebrate pumpkin spice season by making your own pumpkin-flavored goodies, from muffins to coffee to pies. FoodAndWine.com.
Setting Sail
Time to say "bon voyage" to fine dining at Exton's historic Ship Inn. Despite a makeover from Chef Robert Ivrine on Food Network's Restaurant: Impossible, the longtime restaurant has officially closed its doors. But, now you can say "ahoy" to a new microbrewery slated to take its place. Veteran-owned VK Brewing will serve beer brewed on site in their 10-barrel brewhouse along with a revitalized menu, featuring brewpub favorites plus an pen pizza kitchen and raw bar. 693 Lincoln Hwy., Exton. VKBrewing.com.
More Dining Buzz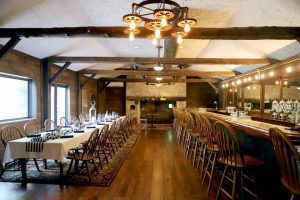 West Chester's Dragonfly Catering has spread its wings, landing in a new space in Chester Springs. Besides continuing to serve weekly ready-to-serve family meals, the husband-wife duo is hosting private events in the newly restored Flowing Springs Inn (circa 1825). The gorgeous event space features three dining rooms, two stone fireplaces, exposed wood beams and a long copper bar. 4000 Pottstown Pk., Pottstown. Dragonfly-Catering.com.
Restaurant News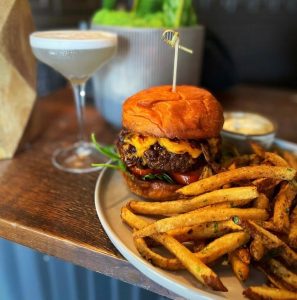 The local dining scene is abuzz. Media restaurateurs Loic Barnieu and Mike Hackett transformed Diego's into Two Fourteen, a casual but elevated New American restaurant and cocktail bar. And the talents behind Wilmington's Bardea Food & Drink opened Bardea Steak next door. One of Vogue's "Most Anticipated Restaurant Openings," it features five steaks from across the globe. For more about new restaurants in our area, check out "Across County Lines" in this issue. TwoFourteenRestaurant.com. BardeaSteak.com.
back to top