Across County Lines
Celebrate fall with a drive through scenic Chester County and beyond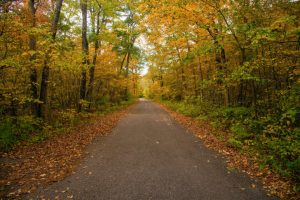 Fall has arrived, and there's no better time for a road trip across County Lines country. Admire colorful landscapes and discover charming towns throughout our area.
So, get your family together and take a drive to a few of our neighboring towns for plenty of food, drink, shopping and more. Let us be your guide.
West Chester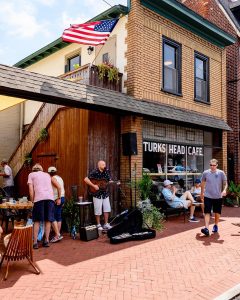 Our first stop is the Chester County seat, West Chester. Stroll the brick sidewalks of this award-winning downtown to find unique shops and over 60 tempting restaurants just waiting for you.
West Chester's dining scene always has something new to try. Sip locally roasted coffee at Turks Head Café on Church Street — it is pumpkin spice season — then grab a sticky bun from City Buns, High Street's newest eatery. Looking for a different kind of spice? Savor Southern flavors at Blazin' J's or FIRE Nashville Hot Chicken, both on Gay Street.
Follow your meal with a show at Uptown! Knauer Performing Arts Center, West Chester's home for the performing arts, including music, theater, dance and comedy. They're gearing up for their first self-produced theater season, starting with The Butterfingers Angel, Mary & Joseph, Herod the Nut, & the Slaughter of 12 Hit Carols in a Pear Tree, a quirky but charming retelling of the Nativity, November 30 to December 23.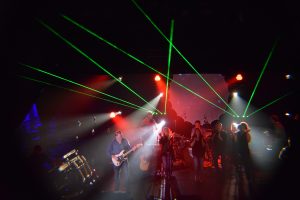 Art lovers can explore the downtown's vibrant art scene at the Fall Gallery Walk on Friday, October 7. The tour features 20 stops, including the Art Trust at Meridian Bank, Church Street Gallery and David Katz Gallery, along with one-night-only venues in local business, like Gemelli Café, Hop Fidelity and Kathleen L. Penny Interiors. Hosted by the West Chester Business Improvement District, this free event, 4 to 8 p.m., offers free, on-street parking — always a plus.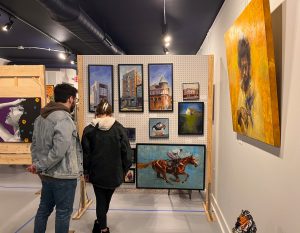 Complete your visit with some retail therapy. Discover the latest trends at Tish Boutique, and get something for the little ones across the street at newly-opened Tish Kids. For home decor and gifts, head to Pine + Quill on Walnut Street. And jump-start your holiday shopping at the many unique boutiques in town.
Speaking of the holidays, the highly-anticipated Old-Fashioned Christmas Parade returns on Friday, December 2, after a three-year hiatus.
Downington & Exton
Just five miles apart, Downingtown and Exton combine to make a great day trip, although both towns have plenty of attractions on their own.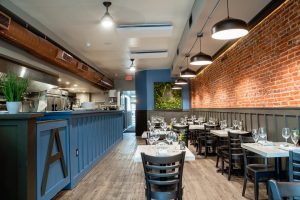 Start Saturday morning (9 to 1) at the Downingtown Farmers Market, now presented by Growing Roots Partners. Head to Kerr Park for locally grown fruits and veggies, fresh meats and cheeses, baked goods and more, along with live music.
Next, visit one of Downingtown's great bars and restaurants. Taste the different locally sourced ingredients make at Amani's BYOB, then head upstairs for a drink at Amani's North, their new craft cocktail bar. More of a beer person? Check out the seasonal and specialty brews at Victory Brewing Company's taproom outside town.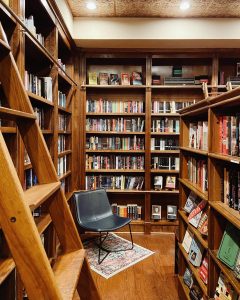 Later, head to Exton for more dining and shopping options. Browse the stores at the outdoor mall, Main Street at Exton, then fuel up with a tasty sandwich on Appetites on Main's heated patio. Looking for family fun? Head to Round1 in the Exton Square Mall for bowling, arcade games, pool, ping pong, karaoke and more.
Remember, there's more to Exton than malls and shopping centers. The Chester County Library (the main branch) has all your favorite fall reads. Prefer to buy your books? Shop local at Wellington Square Bookshop in Eagleview. For restaurants, there are old favorites like Ron's Original Bar & Grill as well as White Dog Café's newest location opening in the former historic Vickers Restaurant.
Main Line
Take a drive along Lancaster Avenue (Route 30) in Philadelphia's western suburbs and you'll find yourself in the heart of the Main Line. Meander down residential side roads and marvel at gorgeous mansions and well-manicured gardens, and be sure to check out what's happening in the towns.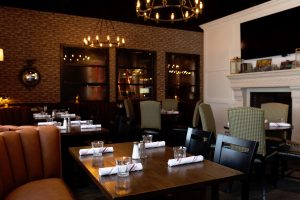 The Main Line dining scene continues to grow. Marc Vetri's long-awaited Italian steakhouse, Fiore Rosso, is finally open in Bryn Mawr. Admire original Picassos while indulging in premium teaks from their tower-style meat-aging case. Or visit Will's + Bill's, an upscale brewery that revitalized the old Mackenzie Brew House location in Berwyn. You can get a taste of childhood at Ardmore's Twenty One Pips, a two-story restaurant and bar with over 500 board games to play while you await your meal.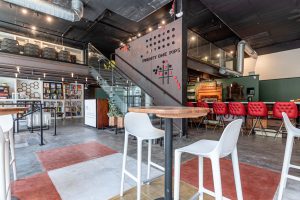 Get into the Halloween spirit at Paoli Battlefield as it brings back its Paranormal Tour on October 22. Supernatural experts from the Malvern Paranormal Society, Interstate Paranormal Research, Tri-County Paranormal, Freespirit and Dirty Jersey Hunting Paranormal Group lead a tour through the battlefield and investigate paranormal activity. Afraid of the dark? Visit during the day for a self-guided tour, picnic on the grounds and explore the pristine Revolutionary War Battlefield — much less frightening!
Check out the performances at People's Light in Malvern. Through October 16, see the world premier of Mushroom, written by Mare of Easttown's Elisa Davis and set in Kennett Square. Next up — Alice in Wonderland: A Musical Panto, from November 16 to January 1. And anytime, visit the onsite restaurant, The Fern & Fable, for comfort food made from scratch.
Delaware County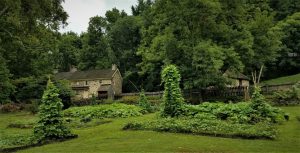 For something different, head south to Delaware County. Spooky vibes abound at Colonial Pennsylvania Plantation during their Lantern Ghost Tours. Relive 300 years of mysterious, true tales of terror as you follow the torchlit path through the grounds by candlelight.
While you're in Newtown Square, pick up some special Halloween candy from Christopher Chocolates, and get a head start on fall planting with mums and more from Mostardi Nursery.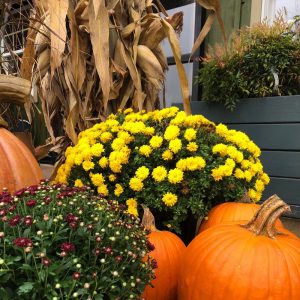 For more scary fun, head to Arasapha Farm in Glen Mills for the Bates Motel and Haunted Hayride, celebrating "30 Years of Fear." Featured on the Travel Channel and in USA Today, the 25-minute horror ride features huge, detailed sets, like a 100-foot-long, 40-foot-tall insane asylum, a full-scale New England church and 200-foot cave.
Finally, no trip to Delco would be complete without a stop in Media, "Everybody's Hometown." See RENT or Matilda Jr. this month at the Media Theatre, and come back for The Sound of Music November 16 through January 8.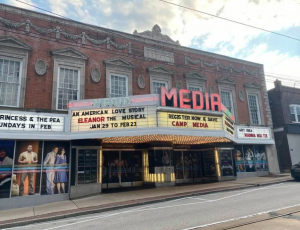 Then enjoy dinner at one of the many locally owned restaurants. The historic Towne House now features five unique dining areas, each with its own menu, like the traditional Irish cuisine and 300-plus whiskeys at The Shebeen. Or sample seasonally inspired, new American cuisine and craft cocktails at Two Fourteen, the newest project from Media restaurateur Loic Barnieu and chef Michael Hackett.
Southern Chester County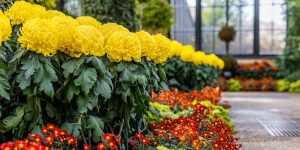 Head back to southern Chester County for beautiful gardens, museums and delicious food and drinks. The Chrysanthemum Festival at Longwood Gardens is a must-see, as specialty chrysanthemum forms fill the Conservatory with vibrant colors. At night, marvel at "Light: Installations by Bruce Munro," eight massive light installations, including "Field of Light," featuring 18,000 illuminated bulbs across the Large and Small Lake landscape, a thousand white flamingos in "Ramandu's Table" and "Green Flash," a three-and-a-half-meter geodesic sphere.
While in Kennett Square, get dinner at one of the fine restaurants lining State Street. Order classic Italian dishes at La Verona, enjoy upscale American cuisine at Verbena or savor the famous Farm Table dinner at Talula's Table — provided you make reservations well in advance! Visit on a Third Thusday on State Street — last one on October 20 — featuring outdoor dining, extended shopping hours, live music, pop-up vendors and more.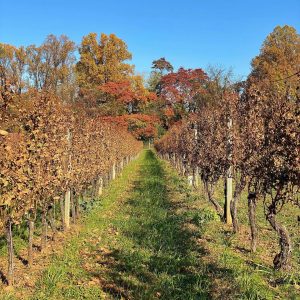 Check out plein air painting at the Brandywine River Museum, which is hosting Plein Air Days at Kuerner Farm on October 14 and 16, and November 4 and 6. Visit this National Historic Landmark where Andrew Wyeth found intriguing subjects for his paintings for over 70 years. Artists working in all media are invited to explore the property to capture the iconic setting in their art.
Great beer and wine also await you in Chadds Ford. 2SP Brewing Company's new taproom features a 20-seat bar, with 12 of their beers on tap and a dog-friendly outdoor patio. Or take home an award-winning wine from Penns Woods Winery, like their 2017 Cabernet Sauvignon Reserve or 2020 Sauvignon Blanc.
Wilmington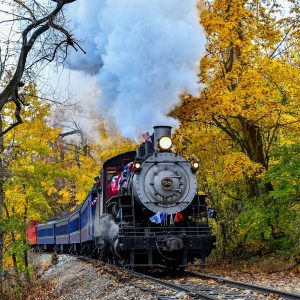 Take a drive on scenic Route 52, aka the Brandywine Valley National Scenic Byway, across the state line and discover what Wilmington has to offer.
Hop aboard the Wilmington Western Railroad to admire fall in the Red Clay Valley during the Autumn Lead Special, ride alongside a friendly witch on the Halloween Express, or enjoy a hayride on a converted railroad flatcar.
Wilmington is also home to many theaters and museums. See one-night performances at The Grand Wilmington, like "RESPECT: The Aretha Franklin Experience" on October 4, or get into the spooky spirit with the First State Ballet Theatre's performance of Dracula on October 22 and 23. Meanwhile, Tootsie and Stomp are at the Playhouse on Rodney Square, and Tracy Morgan will be cracking jokes on October 14.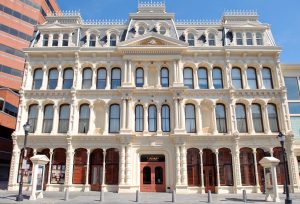 New exhibitions are always opening at the Delaware Art Museum. This month, see "A Marriage of Arts and Crafts: Evelyn and William De Morgan," from October 22 into the New Year. And the new-and-improved Delaware Museum of Nature and Science is back after a complete renovation to its galleries and public spaces.

Finally, the Wilmington dining scene is abuzz with rave reviews of Bardea Food & Drink. Chef Antimo DiMeo's innovative Italian dishes have made it a two-time James Beard Award semifinalist and one of Philly Mag's Top 50 Restaurants. Plus, Bardea Steak — named one of "America's Most Anticipated Restaurant Openings of 2022" by Vogue — is now open right next door.
Between the shopping, dining and sightseeing, be sure to stop and take in the beautiful fall colors and painted landscapes that make our area so special.
back to top