October Event Picks
Our picks for top events this month
Van Gogh: The Immersive Experience
Through February 22, 2022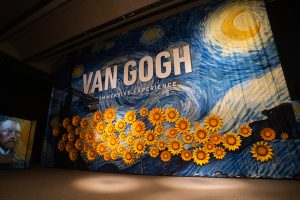 Experience a 360-degree "art event" that explores the life and works of the Dutch genius, combining digital art, didactic information and virtual reality. Sixty projectors bring 200 of Van Gogh's masterpieces to life with projections that animate the floor and walls around visitors, creating an immersive experience. Tower Theater, S. 69th & Ludlow Sts., Upper Darby. Mon., Wed.–Fri., 10 a.m. to 7 p.m.; Sat., Sun. and holidays, 9 a.m. to 9 p.m. Tickets $19.90–$54.50. VanGoghExpo.com.
The Lights Festival at Plantation Field
October 2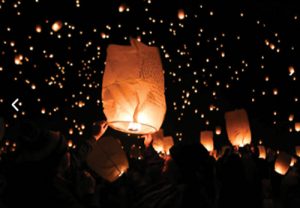 Ignite your personalized sky lantern and let it take flight. Enjoy food, live music, dancing and the sight of the sky lit with thousands of lanterns. 1547 W. Doe Run Rd., Kennett Square. Gates open at 4 p.m. $35 includes lantern kit. Ages 4–12 receive a Fun Kit (no lantern). $10 parking. TheLightsFest.com.
Home and Garden Tour at Stoneleigh: A Natural Garden
October 9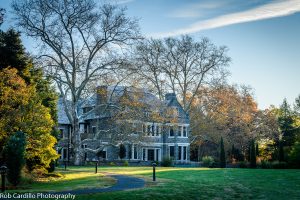 Dazzling displays of native plants, ancient trees, landscape designs and myriad habitats are highlighted on this guided tour. Don't miss this opportunity for a peek inside the spectacular Tudor Revival Main House, usually open only for special events. 1829 E. County Line Rd., Villanova. 10:30 a.m. to noon. Registration required. 610-353-5587 ext. 221 or visit NatLands.org.
The Great Pumpkin Carve is Back!
October 14–16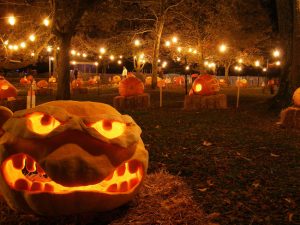 A three-day Chadds Ford tradition where over 70 giant, native pumpkins (grown by SIW Vegetables, a local historic farm) are carved by local artists on Thursday, to be lit and displayed on Friday and Saturday. All three nights enjoy a kid-friendly Haunted Trail, raffle prizes and live music. Food, local craft beer and wine are available for purchase. Chadds Ford Historical Society, 1736 Creek Rd., Chadds Ford. Thurs. & Fri., 4 p.m. to 9 p.m.; Sat., 3 to 9 p.m. $5–$15. 610-388-7376; GreatPumpkinCarve.com.
10th Anniversary of the West Chester Historic Preservation Awards
October 21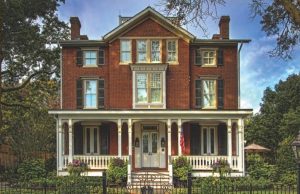 The Awards Program recognizes projects and individuals who have worked to maintain the historic character and preserve the historic integrity of the Borough of West Chester. Winners announced at the Chester County History Center. 225 N. High St., West Chester. Hors d'oeuvres and a light buffet with beer and wine will be served. 5:30 p.m. $25. For tickets, WCDF.org.
back to top