November Picks 2019
Our picks for top events in Chester County and the surrounding areas this month.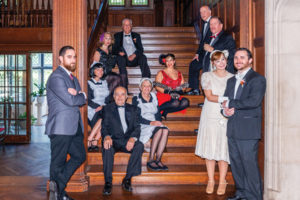 Greystone Hall & Colonial Playhouse Present The Manor
November 14–17 & November 29–December 1
Money, marriage, murder and madness are played out inside a mansion in a wonderful two-act play by Kathrine Bates, where the "star" is the mansion itself. Set in the 1920s, this original play, inspired by true events, chronicles the triumphs and travails of a prominent family. Light refreshments are served in the mansion's sumptuous dining room. Greystone Hall, 1034 Phoenixville Pk., West Chester. Nov. 14, 15, 16, 29 & 30 at 7 p.m.; Nov. 17 & 30, Dec. 1 at 2 p.m. $60. For tickets, ColonialPlayhouse.net/The-Manor-Info.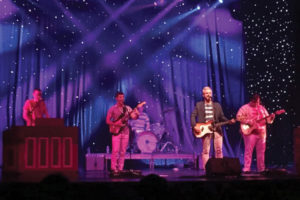 Uptown! Presents … Sail On: The Beach Boys Tribute
November 9
You'll hear all the Beach Boys' classic hits, plus some treasures from the band's extended catalog, recreating the soundtrack to an Endless Summer, completely live and in rich detail. Uptown! Knauer Performing Arts Center, 226 N. High St., West Chester. 7 p.m. $35–$40. 610-356-2787; UptownWestChester.org.
Brandywine River Museum of Art — Cinderella & Co.—Three Fairy Tales Reimagined
Through January 5
A new exhibit that includes more than 100 drawings illustrated by 35 artists exploring the enduring stories of Cinderella, The Three Little Pigs and Goldilocks and the Three Bears. Special exhibition-themed programs and events include Children's Read-Aloud Tours, First Sunday Fairy Tale Fun, Stroller Tours and craft activities.
1 Hoffman's Mill Rd., Chadds Ford. Daily 9:30 a.m. to 4:30 p.m. $6–$18. 610-388-2700; Brandywine.org.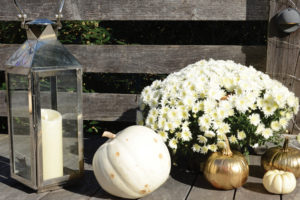 SHiNE in the Vines
November 9
Save the date for a very special afternoon and evening at Paradocx Vineyard, where you'll find their wine, local beer from Victory and Levante, great food, raffles, auctions and lots of fun. Benefits SHiNE, a volunteer organization at The Abramson Cancer Center at Chester County Hospital that provides services to give every patient every advantage in their battle with cancer—from nurse navigators, to fitness, to transportation, emotional support and so much more. 1833 Flint Hill Rd., Landenberg. 3 to 7 p.m. $100. PatientShine.org.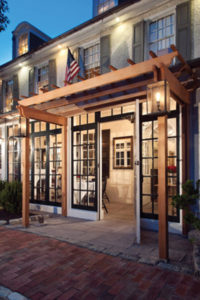 North Star of Chester County Wine & Beer Tasting
November 10
Come out to The General Warren for an evening of wine and beer tastings alongside unique and delicious food pairings. Proceeds from the event support North Star of Chester County and their homelessness prevention and self-sufficiency program for single working parents. 9 Old Lancaster Ave., Malvern. 4 to 7 p.m. $100. WineBeer19.GiveSmart.com.
back to top