New Year, New Kitchens & Baths
If a new look wasn't on your list of resolutions, maybe it should have been!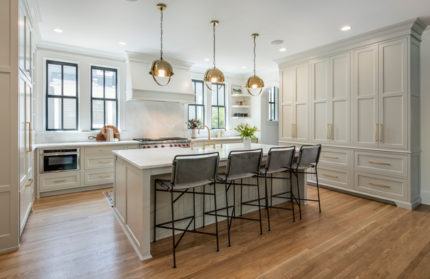 Do you keep deferring plans to tackle that kitchen redo or bathroom update? Take a tour of what local designers and builders have created in area homes and think about shifting your priorities. Whether it's a soaking tub, sit-down vanity or heated floor for your private oasis or a bigger island, more storage or updated colors for the place where everyone gathers, invest in an upgrade to your life this year.
back to top